Iran Unveils New Sayyad 4B Missile Together with Upgraded Version Of Bavar-373 Air Defense System
The Iranian Ministry of Defense has unveiled an upgraded version of the domestically produced Bavar-373 Air Defense system. They also announced the start of mass production of a new long-range missile known as the 'Sayyad 4B.' The upgraded version of the Bavar-373 air defense system also conducted a successful test fire with the new 'Sayyad 4B' missile which was attended by Iranian Defense Minister Brigadier General Mohammad Reza Gharaei Ashtiani and Commander of the Islamic Republic of Iran Air Defense Forces Major General Alireza Sabahifard. This comes just a day after Iran's Revolutionary Guard Aerospace Forces successfully tested the Qader 100 missile, which can carry satellites.
According to the Iranian Revolutionary Guards' Tasnim news agency, the Bavar-373 air defense system detected the air target at a distance of more than 450 kilometers with its optimized radar during the test and tracked it at a distance of about 405 kilometers before neutralizing it with the Sayyad 4B. Thus, Iran claimed that the detection radar range of the Bavar-373 was increased from 350 to 450 km, and the tracking radar range was increased from 260 to 400 km. Furthermore, the solid-fuel Sayyad 4B missile was evaluated operationally for the first time during this test. According to Iranian media, the new missile has a maximum effective range of 305 kilometers and can strike air targets at a height of 32 kilometers.
"Today, we unveiled one of the tremendous and great defense and national achievements," said Iranian Defense Minister Brigadier General Mohammad Reza Gharaei Ashtiani during the inauguration ceremony of the upgraded Air Defense System "Bavar-373" and "Sayyad-4" guided missile production line. "Iran's Ministry of Defense has the mission of providing the armed forces with weapons and equipment to encounter threats to the country," he explained. "This system will certainly play an important role in improving the combat capability of the Iranian armed forces," General Ashtiani added.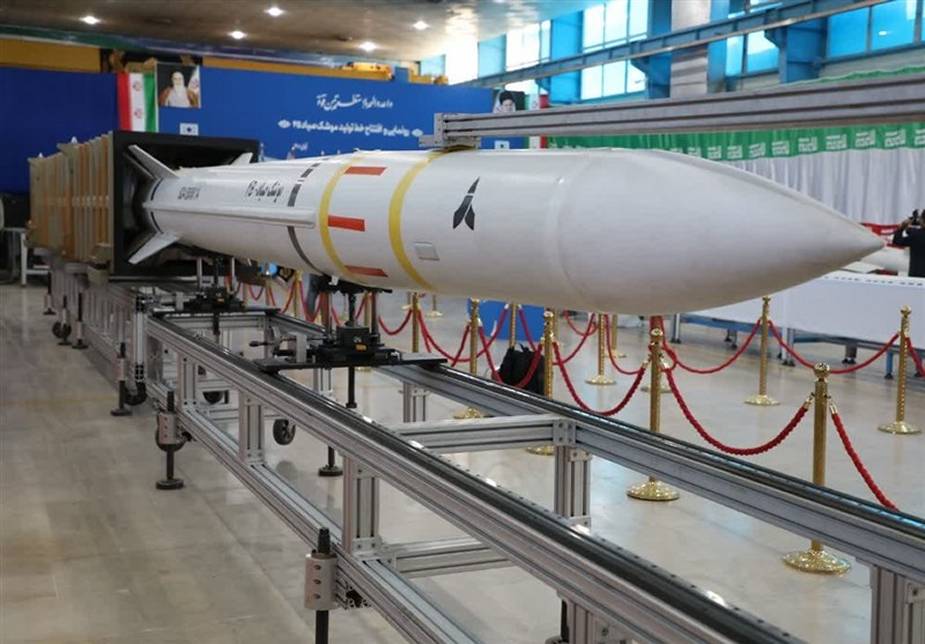 Major General Alireza Sabahifard, Commander of the Islamic Republic of Iran's Air Defense Forces, stated, "Our air defense system, named Bavar-373, is capable of countering all warplanes in the world as well as responding fully to 5th generation aircraft that are not detected by radar systems. In the most recent operational test of the aforementioned air defense system, we targeted a UAV, a joint production of the Ministry of Defense and the Air Defense Forces, at an altitude of 43 thousand feet with the Bavar-373 air defense system." Sabahifard also claimed that the technology in question is only available in one country other than Iran, and that it can take up to 20 years to produce in another country.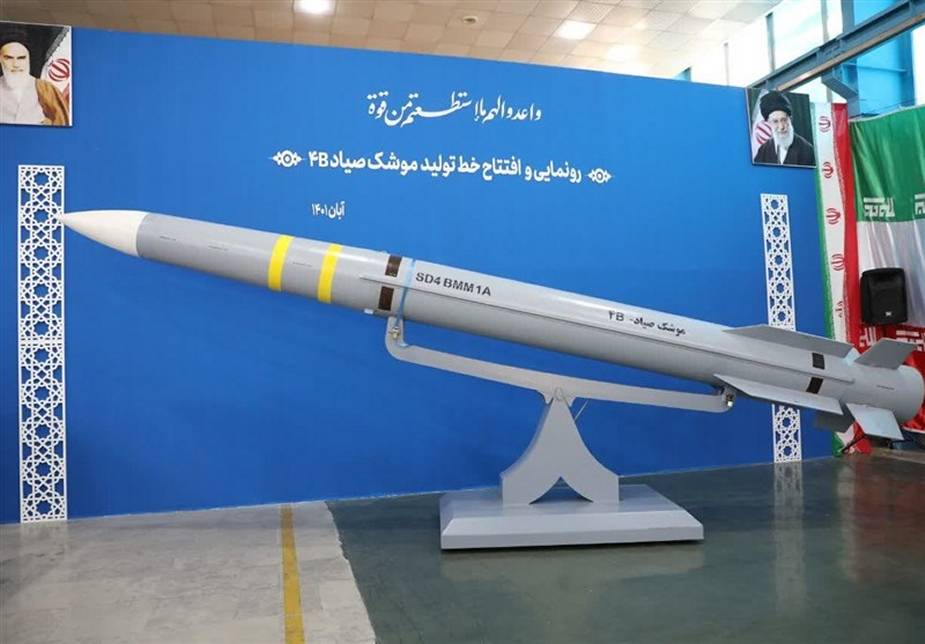 The Bavar-373 long-range air defense system, developed by local manufacturers not specified by the Iranian ministry of defense, was first displayed on the National Defense Industry Day on August 22, 2019. In his speech at the National Defense Industry Day ceremony, Iran's President at the time, Hassan Rouhani, claimed that the Bavar-373 air defense system had technological features superior to the Russian-made S-300 system and comparable to the S-400 system. The Bavar-373 air defense system was successfully tested for the first time on October 21, 2020, during the "Guardians of Velayat Sky-99" exercise, which was jointly organized by the Iranian Army and the Islamic Revolutionary Guard Corps (IRGC).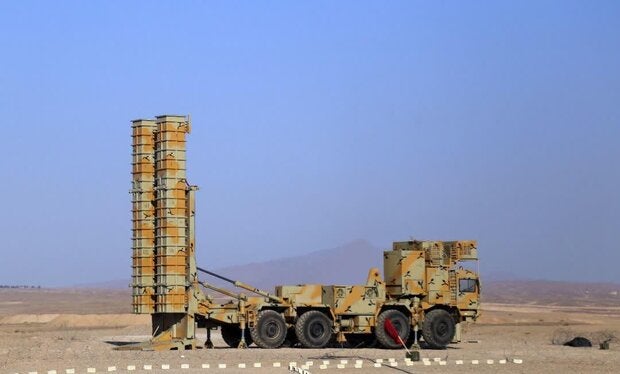 A vertical launch system, Sayyad missiles, a command and control center, and two acquisition and engagement radars comprise the Bavar-373 long-range surface-to-air missile defense system. The system's radars and command and control equipment are mounted on an 8×8 Zafar transporter truck with a useful load capacity of 24 tons. A Zoljanah 10×10 heavy tactical truck with a useful load capacity of 30 tons transports launchers containing Sayyad missiles. Each air defense system battery consists of up to six transporter erector launchers (TELs), with each TEL carrying four ready-to-launch missiles. Bavar-373 detects enemy air targets with the Meraj-4 radar system and neutralizes them with one of five types of air defense missiles, Sayyad-1, Sayyad-2, Sayyad-3, Sayyad-4, and Sayyad 4B. Bavar-373's radar system allows it to detect 300 targets, track 60 targets, and engage 6 targets all at the same time. With its Sayyad 4B missiles, the system can hit targets up to 300 kilometers away and at a maximum height of 32 kilometers.