Bulgaria Struggles With MiG-29 Fleet Maintenance, Asks Poland For Aid
The Bulgarian Air Force is struggling with the maintenance of its MiG-29 fleet amidst delayed deliveries of F-16Vs ordered back in the 2010s. In order to stabilize the situation and maintain its interceptor capability Bulgaria has engaged with Poland to help with the refurbishment and delivery of engines for their MiG fleet.
The Minister of Defense of the Republic of Bulgaria, Dimitar Stoyanov announced that Poland will repair six engines but will also decommission one of its MiG-29 fighter jets in order to supply an additional engine and parts to Bulgaria. According to Stoyanov, appropriate documents will be drafted in the coming days. The minister said on 28 October, that "The Ministry of Defense has received information that Poland will propose an offer and a draft contract next week."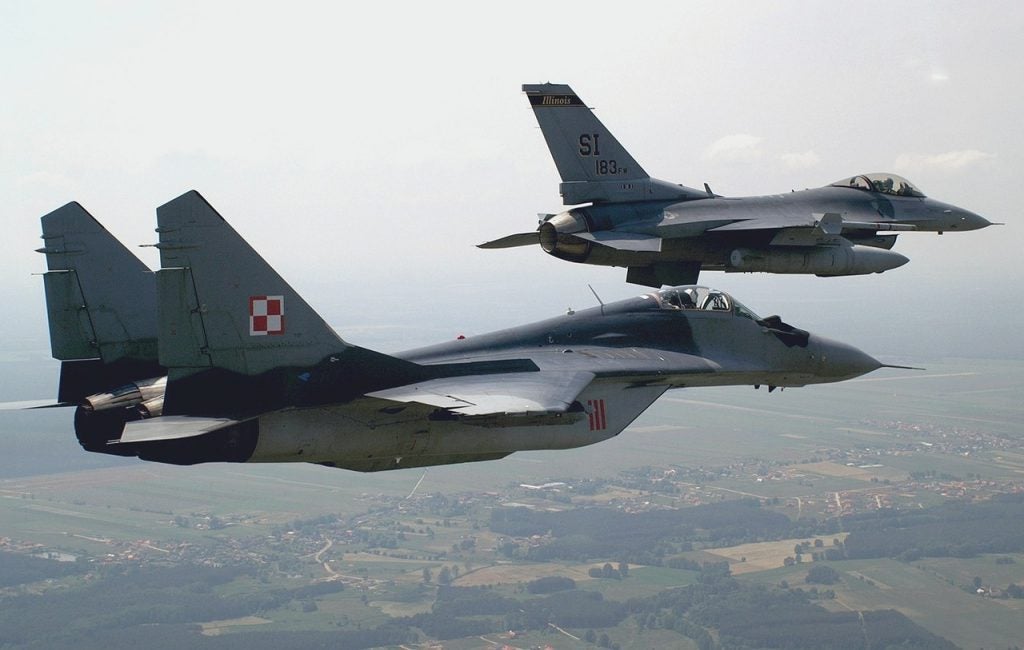 Polish Air Force has 28 MiG-29 fighter jets at its disposal, some of which come from the old DDR stocks. In the preceding years, 4 aircraft were lost in accidents, claiming the lives of 2 pilots. Poland has sustained its ability to maintain and repair Klimov RD-33 engines and thus will commission work on Bulgarian units with the completion date set for December 2022.
The stock of the Polish MiGs is slowly shrinking, but the plane will likely remain in service until 2029 when the completion of F-35 deliveries by Lockheed-Martin is anticipated. Bulgaria's Minister of Defense, Dimitar Stoyanov said:
"The step taken by the caretaker government to purchase two and possibly repair 6 engines does not guarantee the long-term operation of the MiG-29 aircraft, but aims to ensure the training of the flight crew at an acceptable level until the end of 2023."
Stoyanov noted that Bulgaria's MiG-29 issues will not be permanently stopped by plugging holes with emergency measures. Bulgaria wants to retain pilot capability by maintaining sufficient flying hours for its combat pilots. But it must be acknowledged that due to the transfer of parts for Soviet-built aircraft to Ukraine the sourcing of any parts for Su-27s, Su-25s, and MiG-29 aircraft is increasingly difficult and could cripple the combat abilities of some NATO members who currently use such types of aircraft.
Header photo by Chavdar Garchev under CC BY-2.0 License.