Hanwha AS-21 "Redback" Enters Trials In Poland
The Polish-Korean cooperation has bloomed in recent months. Significant acquisitions of Korean armored vehicles are a substantial part of a partnership between the states. Poland is seeking urgent reinforcement and modernization of its armed forces. With Poland's industrial capacity unable to deliver as quickly as the government would like they are looking to make off-the-shelf purchases en masse. The latest of these might be the Hanwha Redback.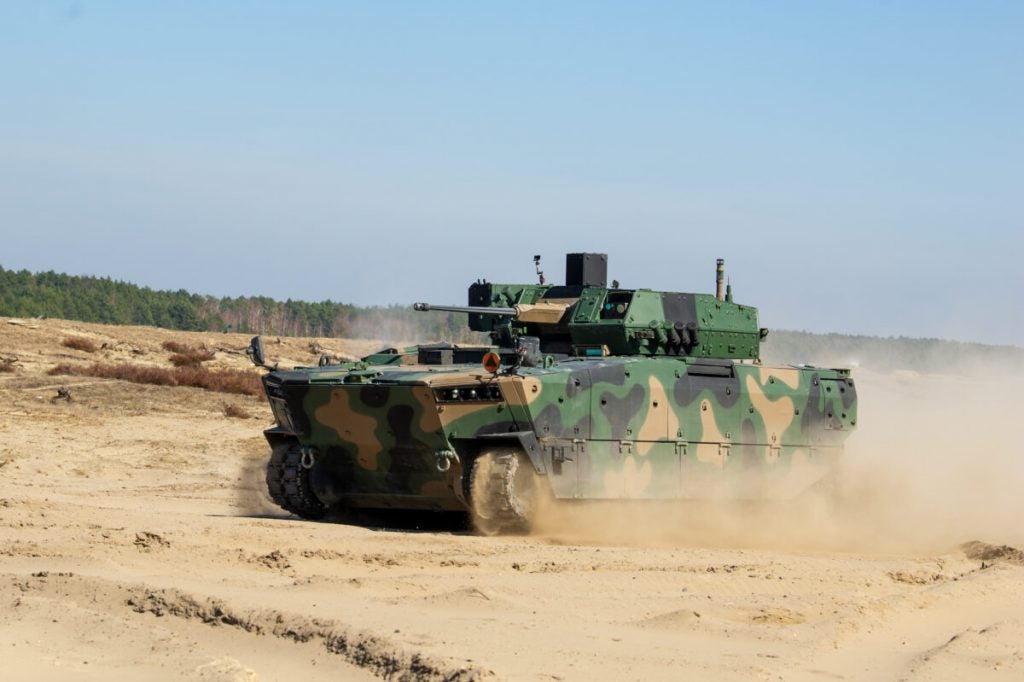 One of the main issues for the Polish Army is the lack of a modern tracked Infantry Fighting Vehicle. The aging fleet of BMP-1s does not provide any further prospect of long-term exploitation while modernization of post-Soviet vehicles would be both time and funds-consuming with little gains in terms of the IFV's abilities. The Badger IFV program, launched in the mid-2010s, was developed to create a modern fighting platform equipped with an unmanned ZSSW-30 turret.
However, the lessons learned from study of the Russian Invasion of Ukraine in February have led to the desire to create a need for a new up-armored, heavy IFV. Something that Badger cannot deliver due to construction limitations caused by the floatation requirement set at the beginning of its development.
The Armament Agency has been seeking a proper solution that could be adopted in a short time. Hence, the talks with the Korean military industry have commenced resulting in communicating initial interest in the AS-21 Redback IFV that Hwanha Defense has offered to Australia. This manifestation resulted in the first AS-21 being delivered to Poland in mid-October and entering field tests with the 19th Mechanized Brigade, part of the 18th Mechanized Division, located in eastern Poland.
Tests conducted with the 19th Mechanized Brigade will determine the usefulness and abilities of the vehicle and see if they measure up with the needs and expectations of the Polish Armed Forces. However, some members of the Polish defense community are divided on the matter of the AS-21 Redbacks service. The main reason behind their concerns is the competitiveness of Redbacks to the domestically developed Badgers which have not received the se level of media attention as Korean IFV. The vehicles offered by Hanwha will supposedly only complement battalions equipped with the Polish-manufactured IFVs.
Nonetheless, Poland is in dire need of its BMP-1 replacement and an in increase in IFV numbers for new brigades in the foreseeable future. Choosing both the Huta Stalowa Wola and Hanwha products would make such a decision more feasible than relying on a single manufacturer.
Cover picture courtesy of Hanwha Defense.