SAHA EXPO 2022: Alpagut Loitering Munition System Being Developed By ROKETSAN And STM
STM, Turkey's leading manufacturer of tactical mini-UAV systems, and ROKETSAN, Turkey's rocket and missile production center, joined forces to develop the ALPAGUT loitering munition system in the kamikaze UAV class. ALPAGUT, was unveiled for the first time on the second day of the SAHA EXPO 2022. President of the Defense Industry Presidency Prof. Dr. İsmail Demir, ROKETSAN Chairman of the Board Prof. Dr. Faruk Yiğit, ROKETSAN General Manager Murat İkinci, and STM General Manager Özgür Güleryüz attended the launch ceremony of the new kamikaze drone.
"Two important institutions of the Turkish defense industry, ROKETSAN and STM, have joined forces for the smart loitering munition system ALPAGUT," said Prof. Dr. Demir at the ALPAGUT cooperation protocol. "ALPAGUT, which is an important reflection of our national engineering experience in this field, will be an effective force against radar and communication systems, critical facilities such as command centers and opportunity targets, as well as ground and naval targets."
ROKETSAN General Manager Murat İkinci stated, "As a result of our successful cooperation with STM, we are bringing this technology, which is suitable for the changing concepts of the battlefield, to Turkey. We can already see that ALPAGUT, which we have developed primarily to meet the needs of our Turkish Armed Forces and security forces, will also have an important export potential and will reinforce Turkey's leading role in the defense industry."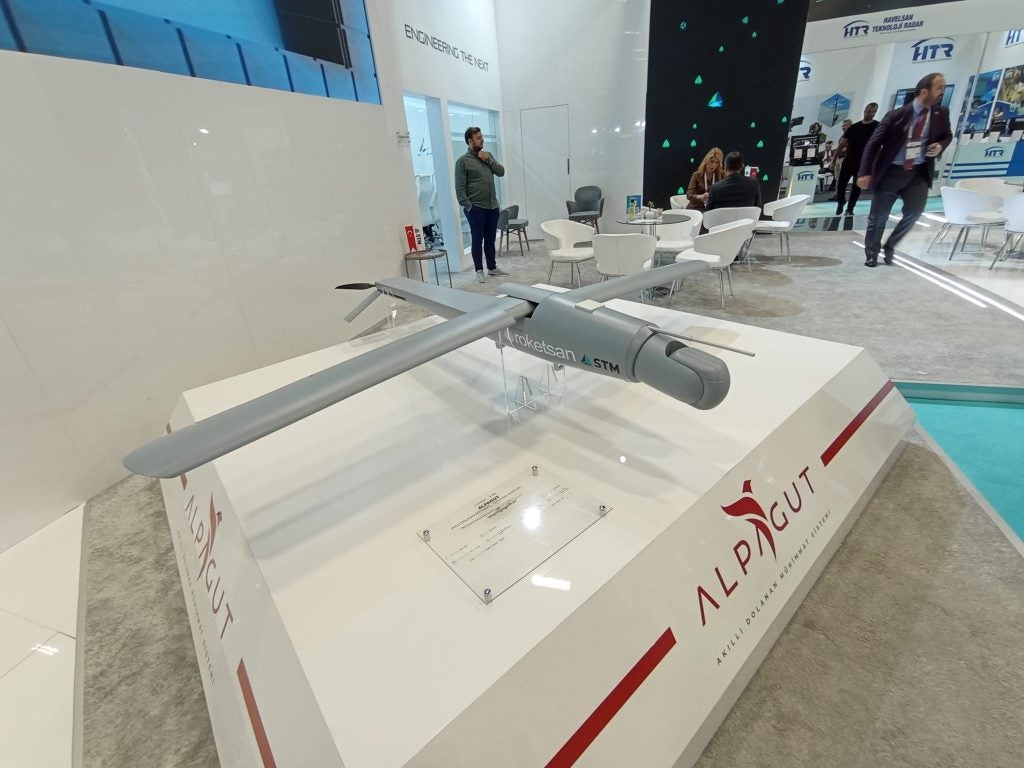 STM General Manager Özgür Güleryüz said, "with the cooperation of ROKETSAN, we are taking STM's experience and competence in the field of smart loitering munitions to a different level. We believe that ALPAGUT will be a game changer and a striking force in the field for the armies of friendly and brotherly countries, particularly our security forces."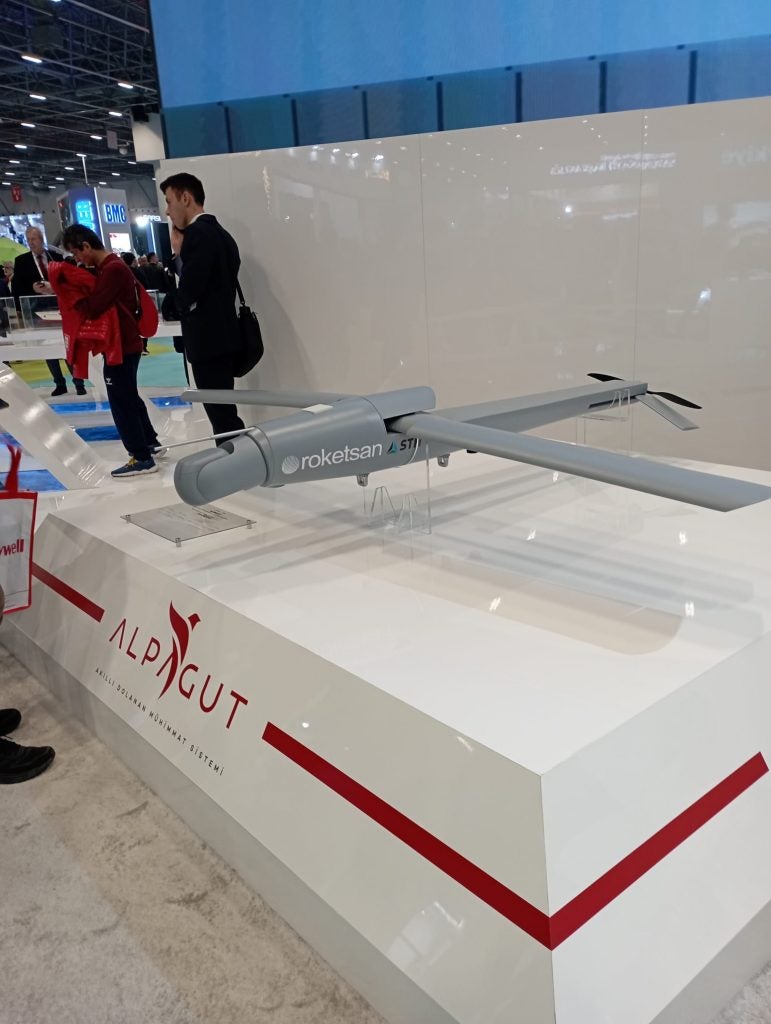 ROKETSAN and STM began developing ALPAGUT with the goal of filling a gap in Turkey's inventory of loitering munition systems, whose use and importance has recently increased in war and conflict zones, with a new and effective solution. ALPAGUT, which will be able to operate day and night, will be an effective force against mobile or fixed ground and naval targets, radar and communication systems, lightly armored ground or naval vehicles, and critical facilities such as command centers, according to STM. ALPAGUT, with an operational radius of 60 kilometers, an airtime of more than 60 minutes, and the ability to carry a variety of warheads, can also be used in accordance with the single and swarm concepts. With its dual-mode seeker head, ALPAGUT will be able to detect and identify the target without being noticed. At the same time, ALPAGUT's precision guidance-control drive system will allow it to fly towards its target without being affected by signal jamming systems. In addition to all of these features, the system will provide users with advantages through its launch-and-forget feature.
The single-use aircraft can use a blast fragmentation, armor-piercing, or thermobaric warhead weighing 11 kilograms. ALPAGUT, which weighs 45 kilograms, is 2.3 meters long and has a wingspan of 2.5 meters. ALPAGUT can reach cruising speeds of around 100 km/h and diving speeds of around 400 km/h thanks to an electric motor located at the back of the aircraft. ALPAGUT will have a service altitude of 3,500 m (10,000 ft) and a warhead effectiveness radius of 45 meters. ALPAGUT, which stands out with its cost-effectiveness and operational flexibility compared to cruise missiles, will be able to be used in aerial platforms such as Akıncı, Aksungur, Anka, Bayraktar TB3, Hürkuş, Atak-2, Gökbey, armed manned/unmanned ground vehicles, MİLGEM corvettes and armed unmanned surface vehicles.