France Reveals New Aircraft Carrier Design
At the recent biannual Euronaval conference in Paris, French military and defense industry representatives presented a scale new model showcasing the latest design for France's new Porte Avion Nouvelle Génération (PANG) aircraft carrier. The vessel is a joint project from French firms Naval Group and Chantiers de l'Atlantique that is being constructed through their temporary joint venture MO Porte Avions. Following sea trials scheduled for 2036, it is expected to replace France's currently single aircraft carrier, the Charles De Gaulle, in 2038.
The new carrier is expected to carry 32 fighters, up to 3 AEW aircraft, and an assortment of drones and helicopters which is about the same as the current Charles De Gaulle. The PANG's crew will be 2,000 strong which is also about the same as Charles De Gaulle.
The vessel will be 310 meters long, 85 meters wide, and have a displacement of 75,000 metric tons. For comparison, the vessel its replacing is 261 meters by 64 meters and has a displacement of 42,500 metric tons while the new American Gerald R. Ford class is 337 meters by 78 meters and has a displacement of 100,000 tons.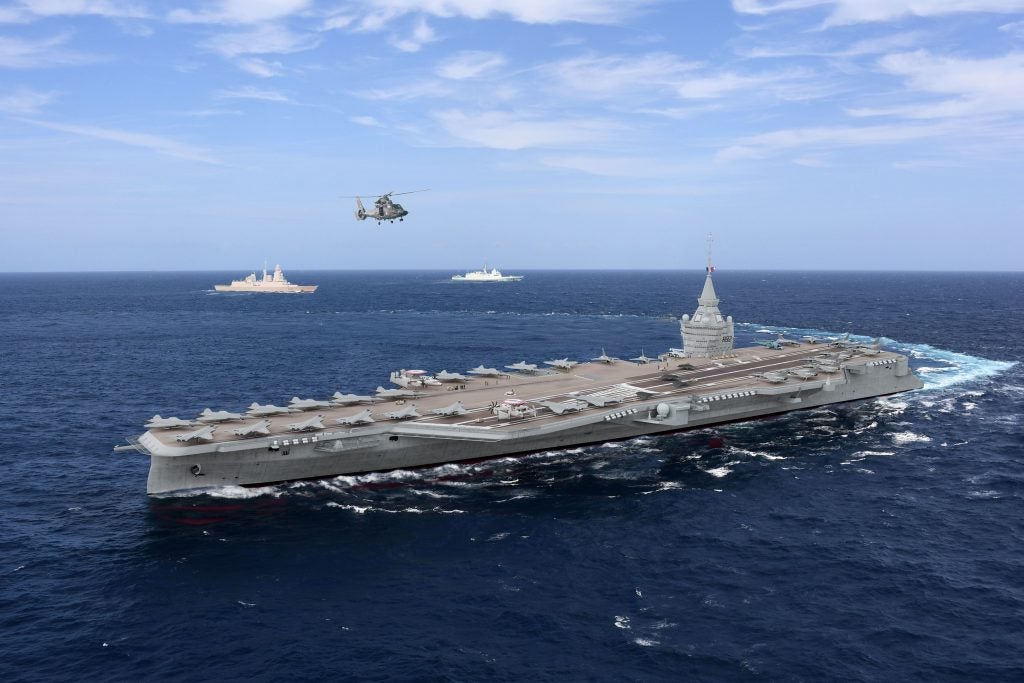 The new ship will be powered by two nuclear power plants which should guarantee that the carrier only has to be refueled once every ten years. It will feature American-built electromagnetic catapults and therefore have a near-identical system for launching and recovering aircraft as US carriers; French officials highlighted that this will allow for a higher level of interoperability between the US and French navies which is not possible between the US and any other partner.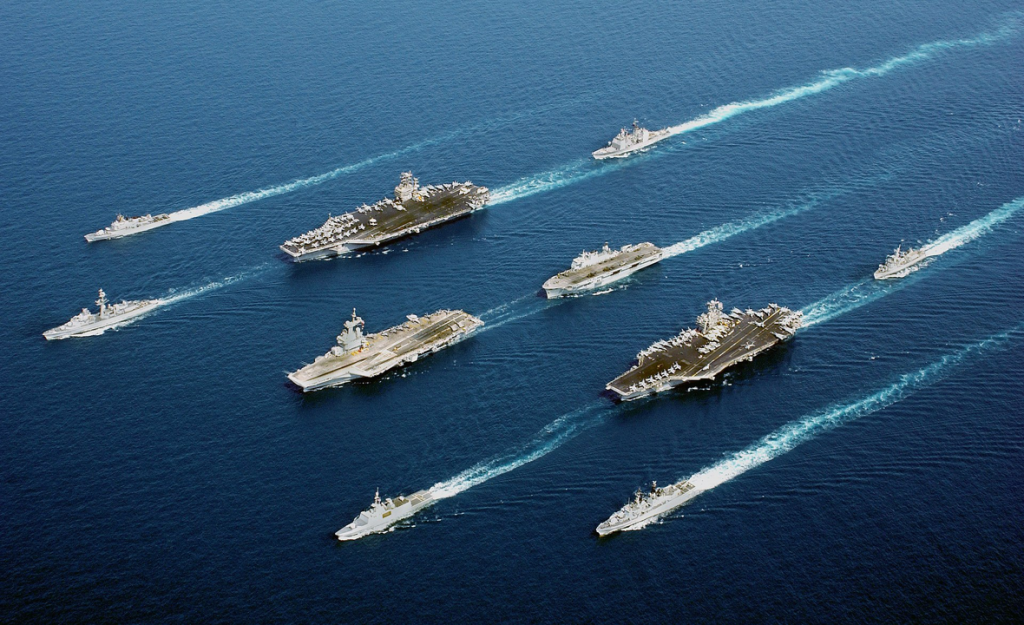 Besides interoperability, the ship design is also prioritizing modularity; according to Olivier de Saint Julien, the director of the MO Porte Avions joint venture:
"It's going to be designed in such a way that it can be modernized incrementally and the combat system can evolve. We don't know today what kind of technology will be available in 15 years' time so we need to allow for new technology to be able to be easily fitted."
The design is also expected to be tweaked and changed between now and 2036.