Romanian Defense Minister Resigns Following Ukraine Comments
On October 24 Romanian Minster of Defense Vasile Dincu announced his resignation:
"I, Vasile DINCU, member of the Romanian Government, Minister of Defense, ask you [the Prime Minster] to take note of my resignation from this position.

The reason for my resignation is the impossibility of working with the President of Romania, the Commander-in-Chief of the Romanian Army. I consider it necessary to withdraw from this position in order not to prejudice in any way the decision-making processes and programs that require fluidity throughout the chain of command and not to block a series of projects that are absolutely necessary for the optimal functioning of the Ministry of National Defense and the Romanian Army.

Prime Minister, I thank you for your honest cooperation and openness throughout the joint governmental activity and I assure you of my full support for all the projects and programs of the Ministry and the Romanian Army, in my capacity as a senator and member of the Romanian Parliament."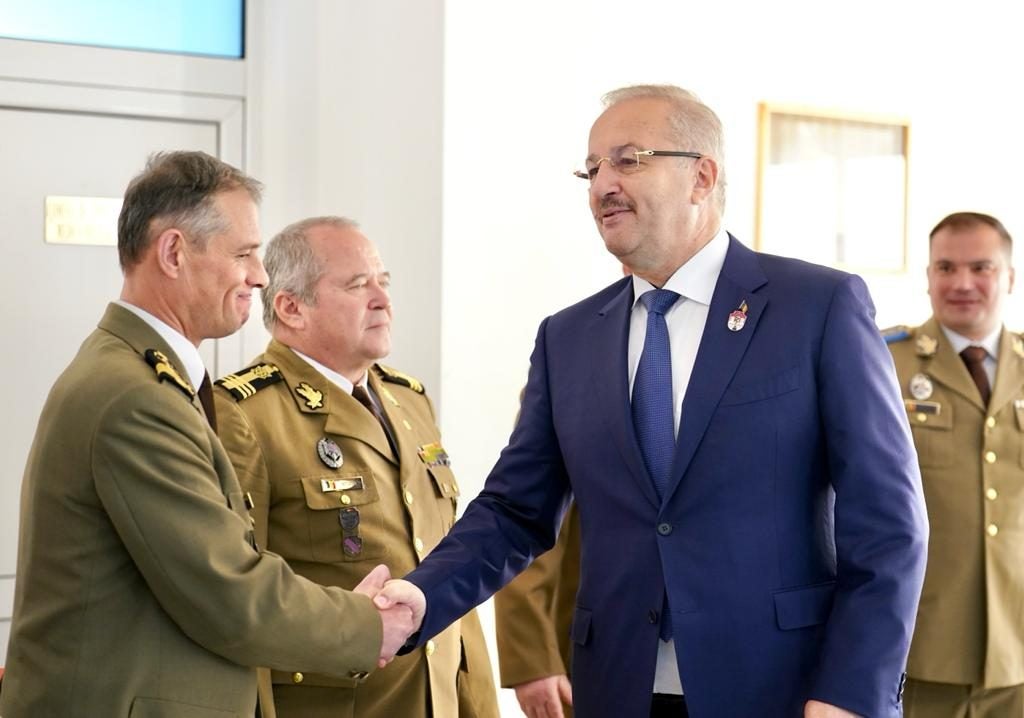 While Dincu declared his inability to work with the president as the reason for his resignation, the former defense minister had been mired in controversy ever since his recent comments on the Ukraine War. Earlier this month, Dincu said that Ukraine's international partners should negotiate directly with Russia – a position incompatible with that of the Romanian government and his own party who hold that only Ukraine can decide when and if it wants to negotiate. Following criticism from the president and top government officials, Dincu said that his statements were taken out of context. The remarks were made during an appearance on Romania's Prima TV channel.
Romania, a member of both NATO and the EU, is an important part of the Western response to the war in Ukraine. Sharing a 400-mile-long (650 kilometer) border with Ukraine, Romania currently hosts around 86,000 Ukrainian refugees; nearly 1.5 million travelled through Romania throughout the year. Romania also hosts forward-deployed NATO units; the deployment of parts of the 101st Airborne to Romania from Kentucky recently made headlines.
Romania has mostly limited its help for Ukraine to humanitarian aid like food and ambulances and defensive equipment like ballistic vests and helmets. However, despite this official position, much Romanian ammunition has made its way to Ukraine in recent months – some marked as manufactured in 2022. Likely, this ammunition is acquired by third parties who then ship it off to Ukraine which gives Romania a degree of deniability. The Russian Ministry of Foreign Affairs has previously accused Romania of secretly providing ammunition directly to Ukraine, which Romania denied.