Lithuania To Procure an Additional 300 JLTVs From The US
The Lithuanian Ministry of Defense has signed a new contract with the United States government to purchase 300 more Joint Light Tactical Vehicles (JLTV) from Oshkosh Defense. The contract in question was in addition to Lithuania's purchase of 200 American JLTVs in 2019. "These JLTVs will significantly strengthen the Lithuanian Army's existing capabilities, increasing mobility, troop protection, and combat power," the Lithuanian Defense Ministry said in a statement. While the ministry did not specify the cost of the new contract, we do know that Lithuania spent 145 million euros in 2019 on the purchase of 200 JLTVs.
"The additional purchase of 300 Joint Light Tactical Vehicles from the US is one of the most important steps in the modernization process of the Lithuanian Armed Forces," said Lithuanian Defense Minister Arvydas Anušauskas. "Our military cooperation with the United States is expanding and we have the ability to jointly contribute to the security of NATO's eastern flank. This sends a strong signal to our Allies that not only does Lithuania support Ukraine in its fight with all we have but is mindful of investing in its own defense and the defense of the entire Alliance."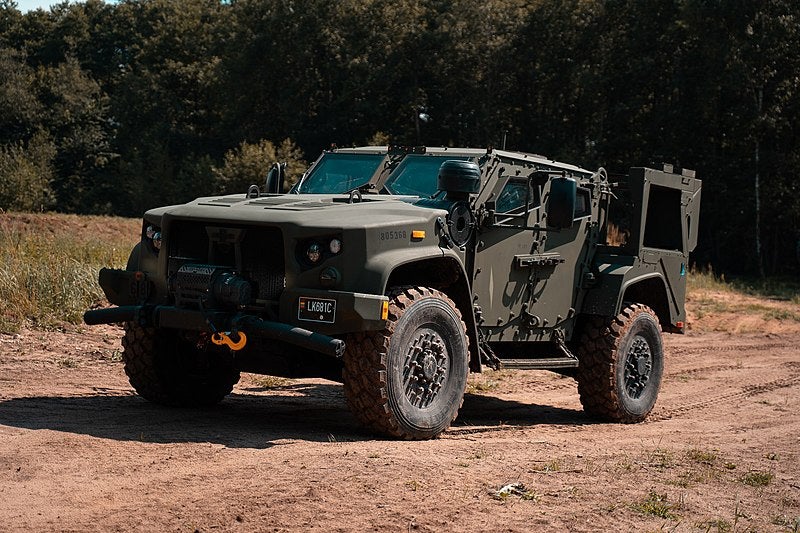 With 300 Joint Light Tactical Vehicles (JLTV) purchased under the new contract and 200 JLTVs purchased under the 2019 contract, the Lithuanian Armed Forces will have a fleet of 500 of these 4×4 armored vehicles manufactured by the American company Oshkosh. The first batch (50 units) of 200 JLTV off-road vehicles purchased under the contract signed in 2019 was delivered to the Lithuanian Armed Forces in the summer of last year. The second batch of 50 vehicles will arrive in Lithuania in November-December of this year, with the remaining 100 vehicles scheduled to arrive in 2023. The first armored vehicles to be delivered under the new contract are expected to arrive in Lithuania in 2023, with the remainder arriving gradually until 2024.
The JLTVs will be equipped with 12.7mm M2 QCB machine guns and will be delivered to battalions of the Lithuanian Armed Forces' Iron Wolf Mechanized Infantry Brigade and Griffin Motor Rifle Brigade. These vehicles, which can carry up to five armed crew members, are expected to temporarily replace the M113 armored personnel carriers transferred to Ukraine. Furthermore, Lithuania will supply Ukraine with the M577 Command Post Carrier, which is based on the M113 armored personnel carrier, in the near future.