B-21 "Raider" Bomber Will Be Unveiled On 2 December 2022
In official press releases on 20 October, the United States Air Force (USAF) and Northop Grumman announced their intention to publicly unveil America's new B-21 "Raider" bomber to the public on 2 December. This follows statements made by US Air Force acquisition executive Andrew Hunter in September which made it clear that the USAF planned to unveil the aircraft in early December. The event will be hosted by Northrop Grumman in Palmdale, California.
According to Air Force Chief of Staff General CQ Brown, Jr:
"The unveiling of the B-21 Raider will be a historic moment for our Air Force and the nation. We last introduced a new bomber over 30 years ago. As we look to the threats posed by our pacing challenge; we must continue to rapidly modernize. The B-21 Raider will provide formidable combat capability across a range of operations in highly contested environments of the future."
Top Northrop Grumman representatives boasted about the capabilities and technological advancement of the aircraft in September with corporate vice president and president Tom Jones calling the bomber a "sixth generation aircraft optimized for operations in highly contested environments". Sector vice president and general manager Doug Young commented that:
"The B-21 is the most advanced military aircraft ever built and is a product of pioneering innovation and technological excellence. […] The Raider showcases the dedication and skills of the thousands of people working every day to deliver this aircraft."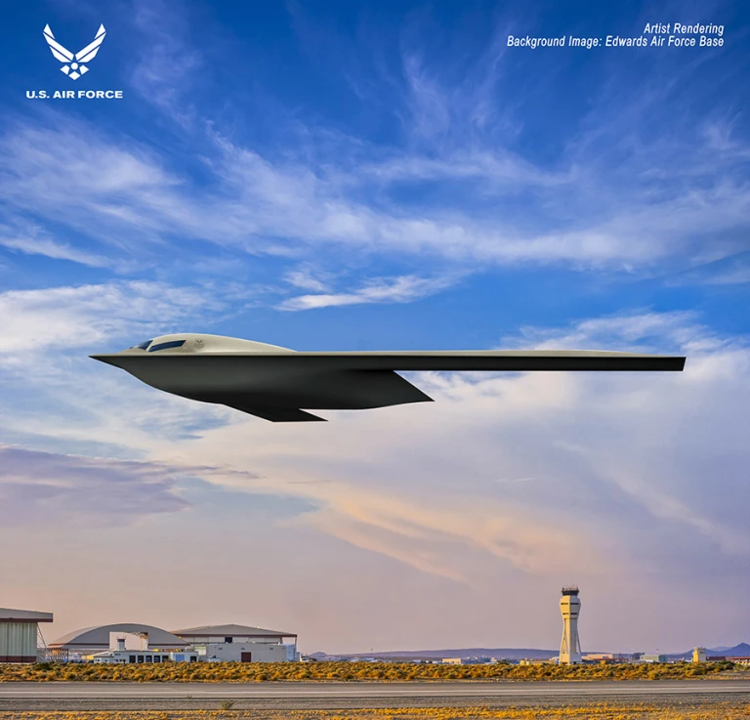 According to official statements, six B-21s are currently in final assembly; the B-21 is set to fly for the first time in 2023.
Information about the B-21 is still highly classified so very little is known about the actual specifications and capabilities of the aircraft. However, it is known that the aircraft is meant to be able to penetrate advanced enemy air defense and that the USAF plans to purchase at least 100 platforms. Currently, the USAF's most modern bomber is the 30-year-old B-2 Spirit of which only 21 were built.