USMC Selects Kaman to Build Logistics Drone Prototype
The United States Marine Corps has chosen Kaman as the winner of its Medium Unmanned Logistics Systems – Air (MULS-A) program. The company will now be tasked with developing a prototype for a military version of its medium lift KARGO drone.
The KARGO UAV is capable of carrying up to 800 pounds (363 kilograms) of cargo. The vehicle can achieve speeds of 140 miles per hour (225 kilometers per hour) at full loads and 165 miles per hour (265 kilometers per hour) when carrying lighter loads under 600 pounds (272 kilograms). The company also states that the drone has a range of over 500 nautical miles (575 miles; 926 kilometers).
Kaman have been working on unmanned aerial vehicles for decades with development of their unmanned K-MAX beginning in the late 1990s. This platform went on to be evaluated, alongside an unmanned Boeing Little Bird, for the US Marine Corps' unmanned lift/ISR capability in the early 2010s with some operational use in Afghanistan.
The winning drone is a very new system and only began development in 2021 with the first scaled demonstrator in fall of that year. A full-scale prototype has not yet been completed but is expected to fly for the first time later this year. Carroll Lane, the President of Kaman's Precision Products segment, commented on the success of their prototype:
"We have been tracking the need for expeditionary logistics for some time […] and we are thrilled to see our focused R&D efforts to provide an affordable, reliable, and maintainable logistics vehicle come into alignment with such an important program as MULS-A."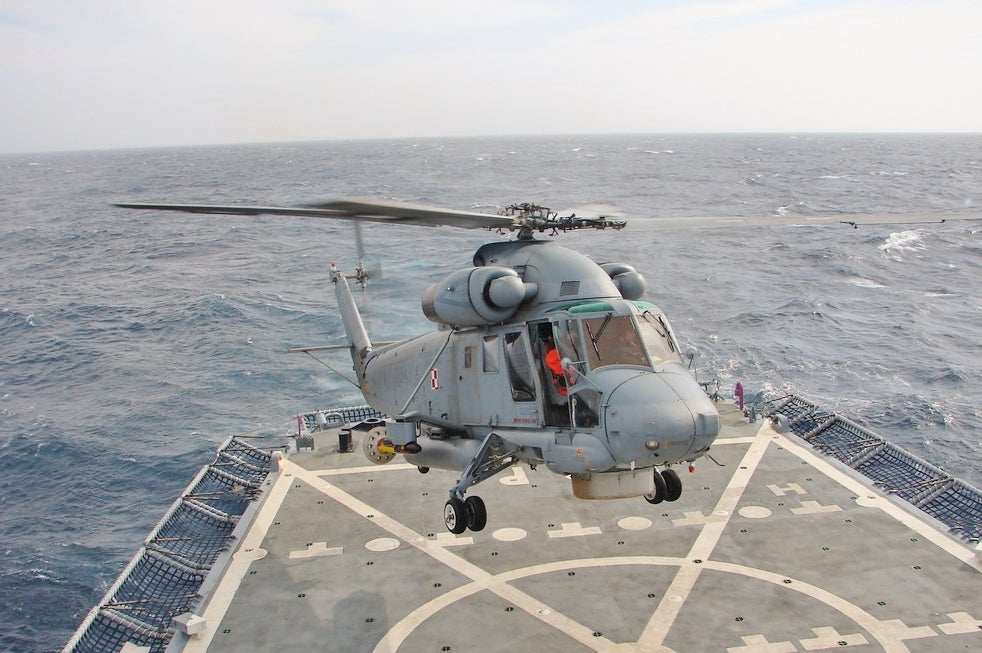 Kaman was founded in 1945 and has been an active player in the aerospace industry ever since. By the 1960s, it was relied on by Douglas and Grumman as a subcontractor. In addition to manufacturing a number of smaller parts like bearings, the company is currently focused on developing drones and helicopters. In terms of manned aircraft one of their best-known products is the SH-2G Super Seasprite helicopter which was built to launch from ships for tasks such as anti-submarine warfare. Introduced in 1993, it was used for a number of years by the US and Australia. Egypt, Poland, New Zealand and Peru still use the platform with Peru purchasing four as recently as 2018.
Kaman have worked perviously with the USMC on the unmanned K-MAX which executed unmanned resupply missions in Afghanistan between December 2011 and spring of 2014. USMC evaluations with the unmanned K-MAX continued and have likely informed the Medium Unmanned Logistics Systems – Air (MULS-A) program.