US State Department Approves A Potential $3 Billion Sale Of NASAMS and MRADS for Kuwait
The U.S. Defense Security Cooperation Agency (DSCA) announced that the U.S. Department of State has approved the sale of approximately $3 billion worth of National Advanced Surface-to-Air Missile System (NASAMS), Medium-Range Air Defense System (MRADS) and related equipment to Kuwait. According to the agency's statement, the possible sale will take place within the framework of the Foreign Military Sales (FMS) program, and the relevant documents were delivered to the US Congress on October 6, 2022.
The aforementioned potential sales package includes 7 "AN/MPQ-64FI Sentinel" radars, 63 "AIM-120C-8" Advanced Medium Range Air-to-Air Missiles, 63 extended-range air-to-air missiles, 63 "AIM-9X Sidewinder Block II" tactical missiles, 6 "AIM-9X Block II" tactical missile guidance units, 12 Multifunctional Information Distribution Systems – Low Volume Terminal (MIDS LVT) Block 2 and 12 MIDS LVT Cryptographic Modules (LCM) and many related equipment. The sale also includes support equipment, staff training and equipment, and system integration support.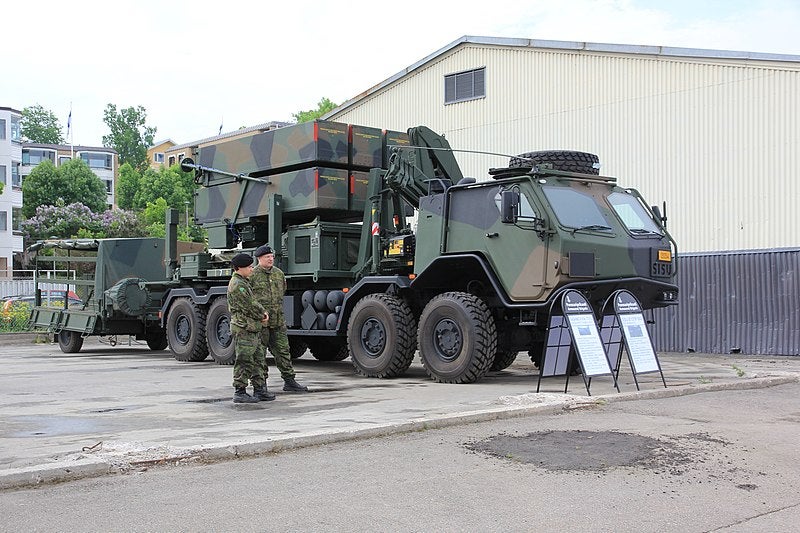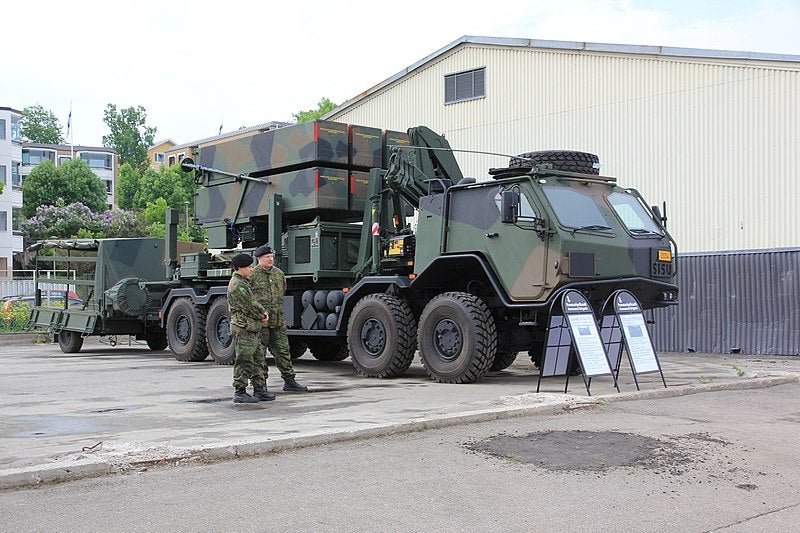 Regarding the sale, for which Raytheon will be the prime contractor, the Pentagon's Defense Security and Cooperation Agency (DSCA) stated, "the proposed sale will improve Kuwait's capability to meet current and future threats by enhancing the ability to defend itself against regional malign actors and improve interoperability with systems operated by U.S. forces and other Gulf countries," the DSCA continued: "Kuwait's continued investment in its defensive capabilities is crucial to protecting its borders, energy infrastructure, and its residents, including over 4,000 U.S. citizens and military personnel living and working in the country. Kuwait will have no difficulty absorbing this capability into its armed forces."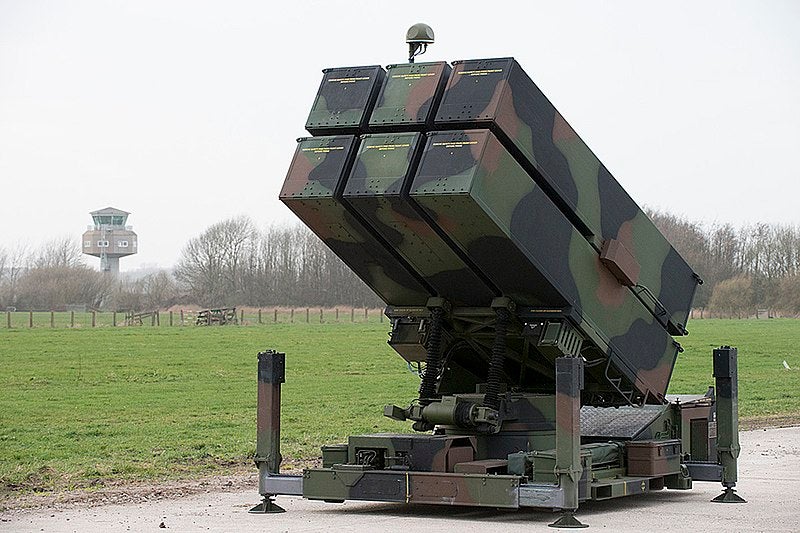 NASAMS (National/Norwegian Advanced Surface to Air Missile System), which the Kuwaiti government wants to acquire from the United States, is a short-to-medium range ground-based air defense system that was developed in collaboration between the American company Raytheon and the Norwegian defense industry company Kongsberg Defense & Aerospace (KDA). Kongsberg states that NASAMS is a highly mobile system that was developed with operational flexibility in mind to defend army units, populated regions, seaports, air bases, and other high-value assets against aircraft, cruise missiles, and unmanned aerial vehicles. A standard NASAMS unit is comprised of a command post, the FDC, an active 3D radar from Raytheon called the AN/MPQ-64F1 Sentinel, a passive electro-optical and infrared sensor, and a number of missile canister launchers that can fire AMRAAM missiles. The NASAMS air defense system can launch a large number of missiles from short to medium range. The newest NASAMS models are capable of firing the AIM-9X, AMRAAM, and AMRAAM-ER missiles. Depending on the ordnance used, the system has a range of 19–31 miles (30–50 kilometers).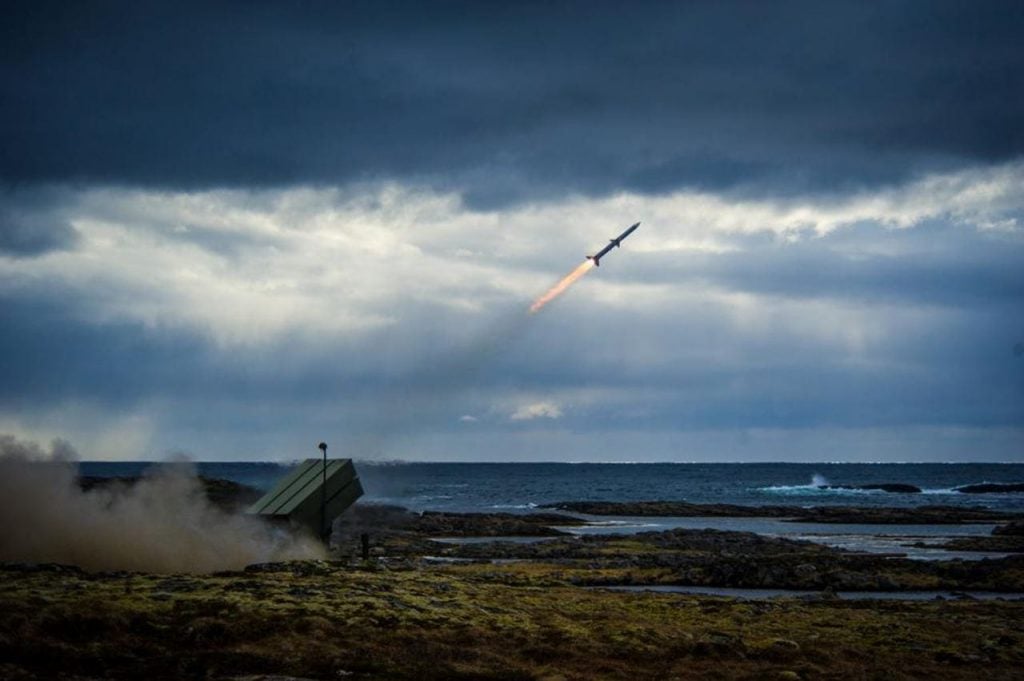 While NASAMS have been used in conjunction with the region's air defense systems in the US capital of Washington DC since 2005, it is also actively used by Norway, Finland, Spain, the Netherlands, Oman, Lithuania, Indonesia, Australia, Qatar, Hungary, and another undisclosed country. In addition, the Pentagon announced in July that it would purchase NASAMS for Kyiv with $770 million in Ukraine Security Assistance Initiative funding. In a press briefing last week, Pentagon Press Secretary Brigadier General Patrick Ryder stated that the first two advanced NASAMS air defense systems that the US will supply to Ukraine are expected to be delivered within the next two months.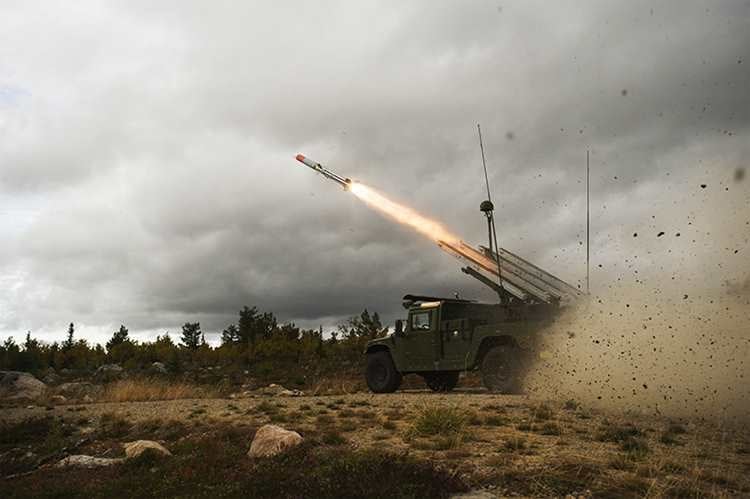 If the US Congress does not object to the Department's decision, Kuwait will become the Middle East's third customer of NASAMS systems, following Oman and Qatar, and the world's 14th after Ukraine. These weapons will supplement existing Patriot batteries and replace Kuwait's legacy MIM-23 Hawk medium-range air defense systems. As is well known, approvals for arms sales by the US State Department merely indicate that the sale does not pose a problem for the US administration. If the US Congress does not object to the DSCA decision within 15 working days for NATO members and 30 working days for other countries, the administration begins negotiations on the content of the approved sales package. At the conclusion of these negotiations, the US presents a letter of offer to the relevant country. If the offer is accepted, the procurement process begins.