Taiwan Defense Budget Up 12.9%
On 4 October, Taiwanese Premier Su Tseng-chang announced a new 2023 defense budget that adds NT$47.5 billion ($1.5 abillion USD) over this year's budget of NT$367.6 billion ($11.6 billion USD) – an increase of 12.9%. In addition to this basic budget, Taiwan has a significant special budget for fighter acquisition and "non-operating special funds". Once these costs are added, Taiwan's defense budget for 2023 rises by 13.9% by NT$71.6 billion ($2.25 billion USD) from NT$512 billion ($16.7 billion USD) to NT$586.3 billion ($18.5 billion USD).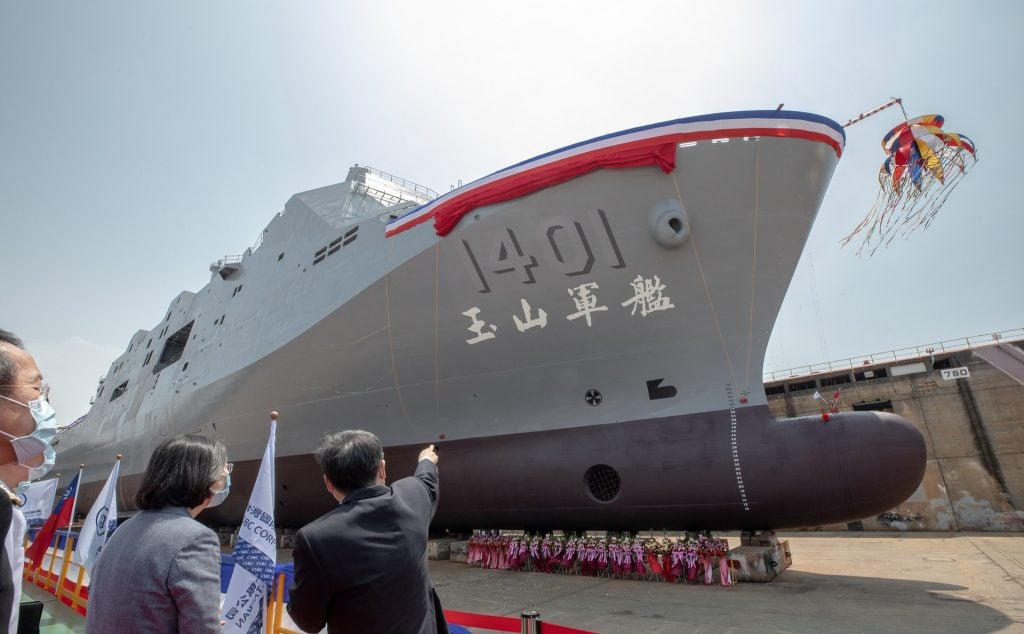 Taiwan's defense funds are being but towards a number of interesting projects. At the end of last month, Taiwan launched its first domestically built amphibious assault ship- the Yu Shan. At 10,600 tons and bearing the name of the country's tallest mountain, she is the first of four planned ships in the class. In the 2023 budget, meanwhile, Taiwan is adding 5 mobile command vehicles to its armed forces in order to frustrate a potential Chinese attempt to decapitate Taiwanese military leadership.
These major defense budget increases come as China continues to fly aircraft into the Taiwan ADIZ, operate military vessels near Taiwan and conduct what appears to be invasion drills. On 5 October, Taiwan's Ministry of Defense reported People's Liberation Army Navy (PLAN) 4 vessels and 33 Chinese military aicraft aircraft operating near the island. 2 October saw reports of 4 vessels and 22 aircraft; 4 vessels and 31 Aircraft were reported on 28 October. Moreover, satellite images from a the end of September showed China using civilian ferries to launch armored amphibious vehicles during invasion exercises.
Taiwan has described these Chinese actions as an attempt to "normalize" military operations around the island and, on Wednesday 5 October, the country's defense minister warned that a Chinese fighter entering Taiwanese air space would be treated as a first strike. Yet, despite China's military posturing, a top aide to Taiwan's President told Nikkei Asia that a Chinese blockade of Taiwan remains unlikely due to the negative impact it would have on China's economy.
With the war in Ukraine at the forefront of global politics, it is likely we will continue to see significant defense budget increases across the world.