UK Launching New £50 Million Cyber Academy
On 28 September, the United Kingdom announced a new project – a new £50 million ($56.4 million USD) "Defence Cyber Academy". The academy will begin operations this year; it will build on British experiences with the older Defence Cyber School and offer courses and support for "developing the national cyber profession". Three main goals for the institution were outlined in the official announcement:
"Increase the volume and scope of training and education, supporting the growth of Defence's cyber workforce"
"Collaborate with global allies, to identify and adopt best-practice, and provide international products and services"
"Engage with industry and academia to enhance its Higher Education and research programme"
The academy will train not just British but also international allied personnel. Particularly, the announcement highlighted that the academy will bolster US-UK defense cooperation and noted that American cyber experts will be trained there. According to British defense secretary Ben Wallace:
"Defence co-operation between the United Kingdom and the United States is the broadest and deepest of any two countries in the world, and will continue to expand in the coming decades. The Defence Cyber Academy builds on that collaboration, defining closer integration and shared capability, helping us and our allies counter global cyber security threats, staying one step ahead and at the forefront of this cutting-edge military domain."
The UK has made developing strategic assets in high-tech areas like space and cyber a priority since at least 2020 when then-Prime-Minister Boris Johnson announced a number of initiatives such as a military AI Agency, an interagency "National Cyber Force", and a military space command. In all these areas, the British have worked closely with the Americans. A perfect example is the recent visit by the US Space Force Chief Scientist and Director for Science, Technology and Research to the British Defence Science and Technology Laboratory (DSTL) on 8 September.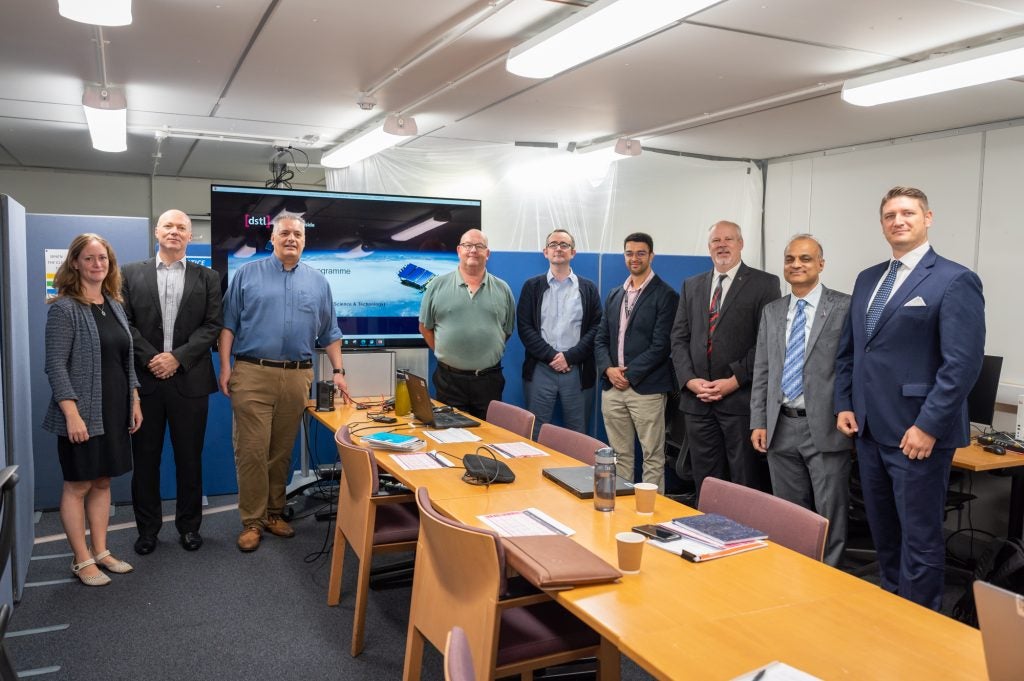 The critical nature of this defense priority was stressed further by General Sir Jim Hockenhull, the UK's Commander of Strategic Command:
"As Defence's leader for the cyber domain, Strategic Command is committed to ensuring our personnel have the cyber skills needed to maintain a competitive edge against our adversaries.  The Defence Cyber Academy will allow us to expand the training opportunities we offer, and share these with our international allies. This new development will help us share our expertise and better conduct the integrated operations needed in a modern battlespace."
The announcement was made onboard HMS Queen Elizabeth while she was anchored in New York City. The city was hosting Atlantic Future Forum 2022 which was attended by top British and American military officials.