Italy and France Expanding Defense Cooperation with the Philippines
On September 16, French President Emmanuel Macron spoke to Philippines President Ferdinand Marcos Jr. over the telephone. According to the Philippine leader, the two nations agreed to closer cooperation in areas like defense, food security and green energy.
The talk came just two days after the French Ambassador Michèle Boccoz disclosed that France has offered to sell submarines to the Philippines Navy, which has been looking to acquire submarines since last year. The French submarines, likely Naval Group's Scorpenes, would be competing against offers from India, South Korea and Turkey.
While speaking about arms sales and military cooperation with the Philippines, both Macron and ambassador Boccoz also underscored the French commitment to the Indo-Pacific region and global security. According to Boccoz:
"France is obviously committed to working more closely with the Philippines and have a more strategic relationship with the Philippines so we are ready should the Philippines make a decision. We are ready to work on that perspective with them. […] We think it's really important to be ready. We can provide this collaboration in this very important domain. Our stance is also protecting sovereignty, to defend sovereignty and sovereign rights, which are very important."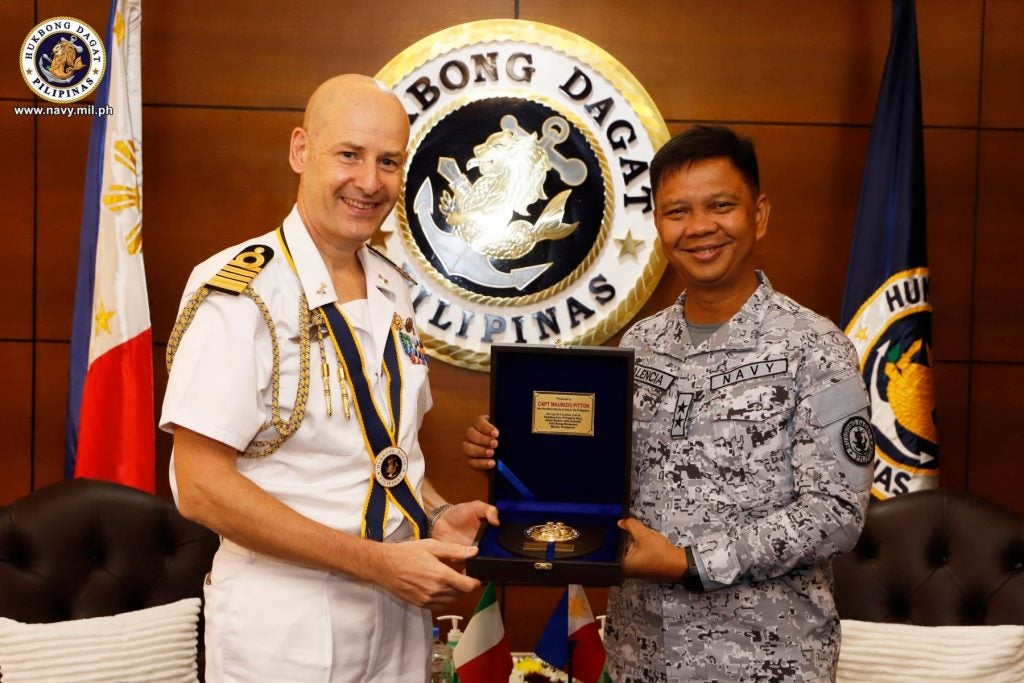 France is not the only European nation trying to strengthen ties with the Philippines. Italian defense attaché Navy Captain Maurizio Pitton spoke with Philippines Rear Admiral Caesar Bernard about continued defense cooperation between the two states. According to a spokesperson for the Philippines Navy:
"Rear Admiral Valencia shared the command's satisfaction with how the multi-purpose AW-109 helicopters acquired from Italian manufacturer Agusta Westland have significantly advanced and modernized the PN's [Philippine Navy's] conduct of its mandated tasks. The acting Navy chief [Bernard] also expressed high hopes to have a future agreement for the training of PN pilots with Italian counterparts,"
To justify Italy's interests in expanding defense cooperation with the Philippines, the Italian attaché stressed that protecting sea lanes and lines of communication is increasingly a military priority for Italy.