Australian F-35s To Train In Malaysia At Year's End
The Royal Australian Air Force's F-35As are planned to visit Malaysia for a training exercise with the Royal Malaysian Air Force at the end of this year.

In response to an inquiry by Overt Defense, an Australian defense ministry spokesperson confirmed that Australia's Air Commander, Air Vice-Marshal Darren Goldie, had indeed stated that the RAAF planned to bring its fifth generation aircraft to Malaysia for the Elangaroo 2022 Exposition. The presence of the F-35s at the Exposition, currently scheduled for the end of 2022, is intended to reinforce the long established relationship between Australia and Malaysia.

The Royal Malaysian Air Force had first hinted at the plans during a dispatch from the Malaysian contingent at Exercise Pitch Black 2022. The RMAF was a "selected partner" for the multinational exercise that wrapped up on September 8. While the RMAF did not send any aircraft to participate in this edition of Pitch Black, it dispatched 15 officers that participated as ground staff, with two additional officers present as part of the exercise's international observers group.

The RMAF ground staff served as "augmentees", with intelligence officers given the opportunity to prepare and present mission briefings for exercise missions. Meanwhile, operations officers from the Malaysian Su-30MKM, F/A-18D, Hawk, KC-130, and A400M squadrons were involved in mission planning and mission briefings for all Pitch Black 2022 missions. Additionally, ground control intercept staff gained experience in providing mission control through exercise scenarios.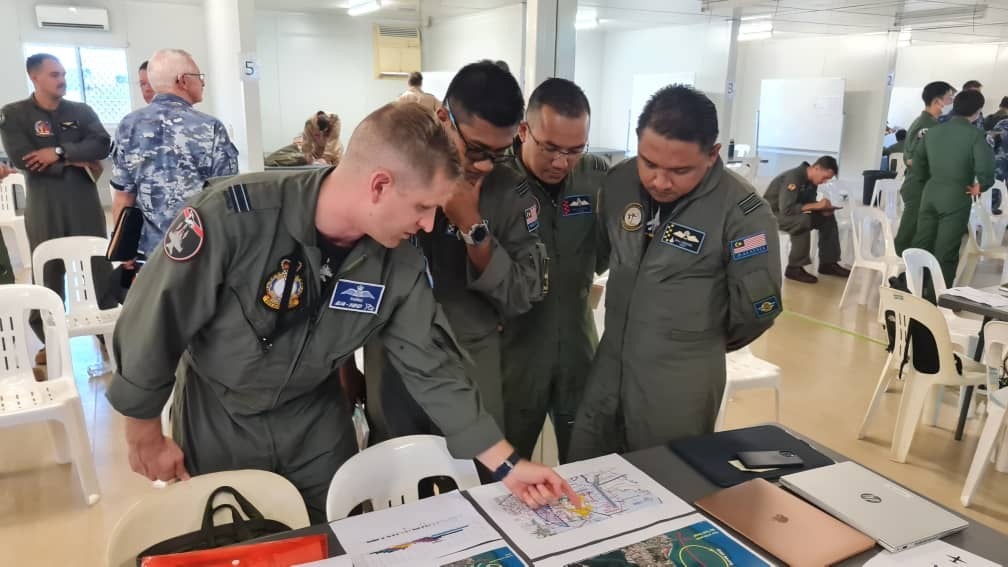 Asides from experience gained through participation in exercise scenarios, the Malaysian contingent participated in RAAF-hosted classes on subjects including mission planning; mission command; ground control intercept; intelligence; logistical planning; and survival. Lessons shared and learned during these classes are intended to be further shared with other RMAF members after the contingent's return from Australia, further enhancing the service's overall capability.

Planning, coordinating and executing Pitch Black missions featuring the Australian F-35As and the United States Marine Corps' F-35Bs has provided the RMAF participants with valuable experience with the fifth-generation stealth aircraft, especially given rumors that a low observable aircraft is being favored for the Multi-Role Combat Aircraft that will eventually replace the RMAF's Su-30MKMs and Hornets according to the service's Capability 55 Roadmap. While the MRCA's outlook remains hazy due to a lack of political commitment, it is understood that the RMAF has previously evaluated a range of stealth aircraft, including the F-35.