Latvia Planning to Bring Back Mandatory Military Service
On 6 September, the Latvian government expressed approval for reintroducing mandatory military service to the country. The Latvian Minister of Defense is expected to present a draft law to the legislature by the end of the month. Latvia abolished its previous mandatory military service system in 2007.
Under the government's vision, regular year-long-term conscription of all men aged 18-27 would begin in 2028 following a transitional period from 2023 through 2027. Each conscript would be paid 300 Euros per month in addition to a 1,100 Euro bonus at the end of their service. Dual citizens, even those living abroad, would also be required to complete their service unless they have served in another nation's armed forces or meet some other disqualifying condition such as poor health. However, the Latvian Ministry of Defense has promised to take steps to protect citizens' education and careers; employers and educational institutions will be required to make sure draftees can return to their civilian positions after their service is complete and conscripts will also be able to defer their enlistment to by a few years.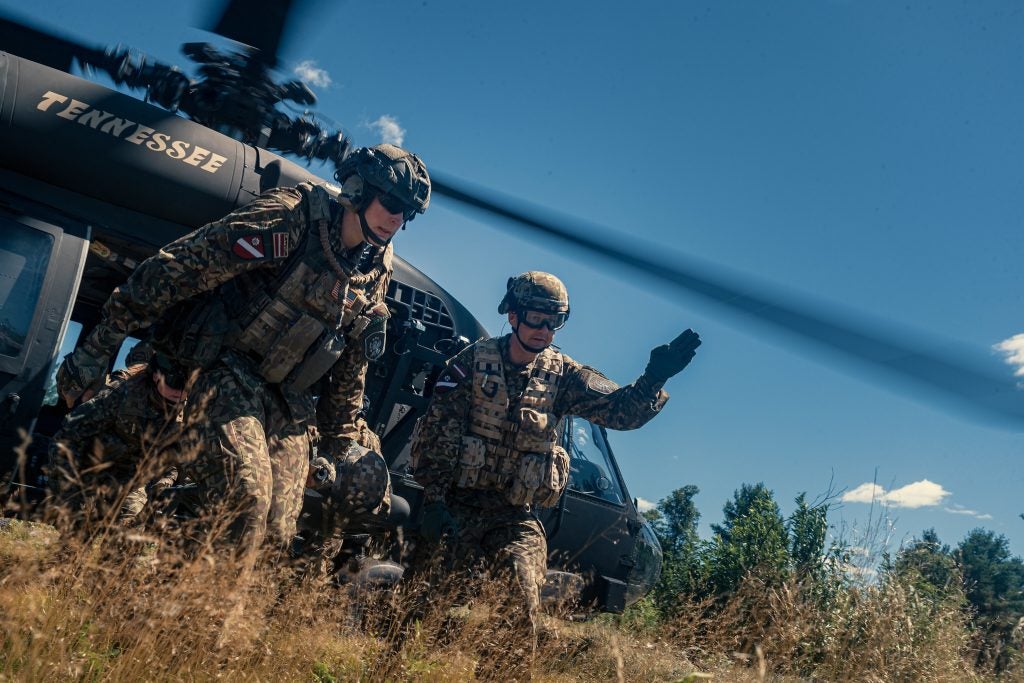 It's no secret that the primary motivating factor for the new Latvian policy initiative is Russia's aggression in Ukraine; the policy's primary goal would be to improve Latvian military capabilities to effectively deter and defeat a Russian invasion.
The three Baltic states have taken a strong stance against their biggest neighbor in support of Ukraine and have delivered large quantities of weapons and equipment relative to their size. Some of the equipment donated by Latvia includes 90 UAVs, six M109 Howitzers, two Mi-8 and two Mi-2 helicopters, and individual equipment such as helmets. Most recently, Latvia, Lithuania and Estonia announced that they have reached an agreement to restrict the entry of Russian citizens.
According to Latvian Foreign Minister Edgars Rinkēvičs:
"What we have seen in the last couple of weeks and months, is that the number of border crossings by Russian citizens holding Schengen visas have dramatically increased. This is becoming a public security issue, this is also an issue of a moral and political nature."
Details of this latest agreement are yet to be announced.