US Army Buying Hummer EV For Analysis And Demonstration
The United States Army is procuring a GMC Hummer EV to explore the capabilities of commercially available electric vehicles in light duty environments. Analysis and demonstration of the Hummer EV will inform future procurement of light to heavy duty battery electric vehicles, as well as the Electric Light Reconnaissance Vehicle program, which is currently in its early stages.

A GM Defense representative that spoke with Overt Defense says that the Hummer EV it will be delivering to the Army is a production GMC Hummer Pickup Edition 1, following a Commercial-Off-The-Shelf purchase. The Hummer will not be modified in any manner for the Army's evaluation.

According to the representative, the testing will "look at commercial capability that will inform the Electric Light Reconnaissance Vehicle (eLRV) Abbreviated Capabilities Development Document (A-CDD.)". GM Defense has previously stated that it will use the Hummer EV's frame and powertrain as the basis for its Electric Light Reconnaissance Vehicle prototype, saying in November 2021 that it planned to have an initial prototype built this year.

The Edition 1 is the sold-out launch edition of the civilian Hummer EV, with a triple electric motor setup providing up to 1,000 horsepower and 11,500 pound-feet of torque to all four wheels, with the Watts to Freedom launch control mode taking the "supertruck" from 0 to 60 miles per hour in 3 seconds. GM estimates that the Edition 1 can tow up to 7,500 pounds or carry a payload of up to 1,300 pounds.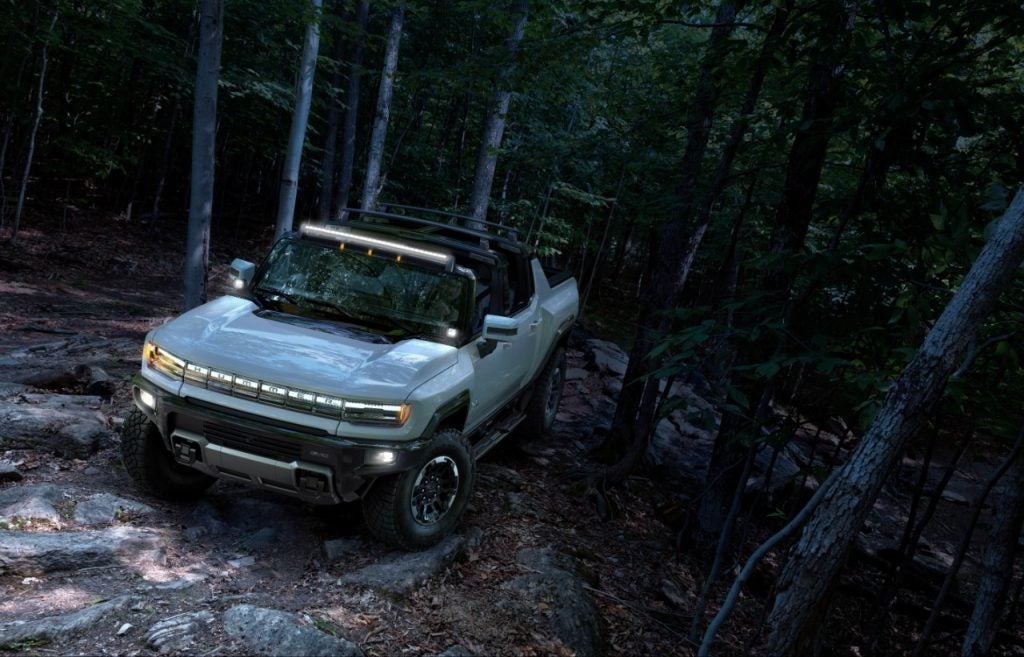 Standard on the Edition 1 is four-wheel-steer for added on and off-road agility, with eighteen cameras (including two underbody cameras respectively facing fore and aft) aiding driver situational awareness. The Edition 1 has a combined driving range of 329 miles, with GM claiming that 800 volt fast chargers can replenish its Ultium battery pack with enough power to travel nearly 100 miles in 12 minutes.

"This award showcases GM Defense's ability to leverage the best battery electric technology in the commercial marketplace," said Steve duMont, president of GM Defense in a statement. "With access to GM's advanced technologies, GM Defense is able to provide proven commercial technologies adapted to meet specific defense requirements and the needs of our customers."

"Leveraging GM's advanced technology, this demonstration will prove to our U.S. Army customer what an all-electric supertruck can do and how the underlying technology can be leveraged for future defense needs, whether on an installation or in a tactical environment," continued duMont.