UPDATED: U.S. Retaliates For Further Attacks In Syria By Iranian-Backed Militias
United States Central Command announced Thursday that U.S. forces had conducted airstrikes and artillery strikes on Iranian-backed militias in eastern Syria in response to rocket attacks on two American bases there on Wednesday.

According to a CENTCOM press statement, AH-64 Apache attack helicopters, AC-130 gunships, and M777 artillery were used to strike militia positions after attacks on Mission Support Site Conoco and Mission Support Site Green Village on Wednesday. The strikes are claimed to have resulted in the deaths of four militia members and seven artillery rocket launchers. Central Command said that its response was "proportional and deliberate", adding that while the United States did not seek conflict with Iran, it would continue to take the measures "necessary to protect and defend our people"

"We have a total spectrum of capability to mitigate threats across the region, and we have every confidence in our ability to protect our troops and Coalition partners from attacks", said Central Command head Gen. Michael "Erik" Kurilla.
Earlier, Central Command reported that three U.S. service members had received minor injuries as a result of the attack on Mission Support Site Conoco. One service member was said to have returned to duty following treatment, while the remaining two are still under observation.

The Iranian militia attack and American retaliation came after Central Command announced that American forces had carried out "precision airstrikes" on militia facilities in the area on Tuesday. The airstrikes were carried out to "defend and protect" U.S. forces in the area from militia attacks similar to an artillery rocket attack that took place on August 15.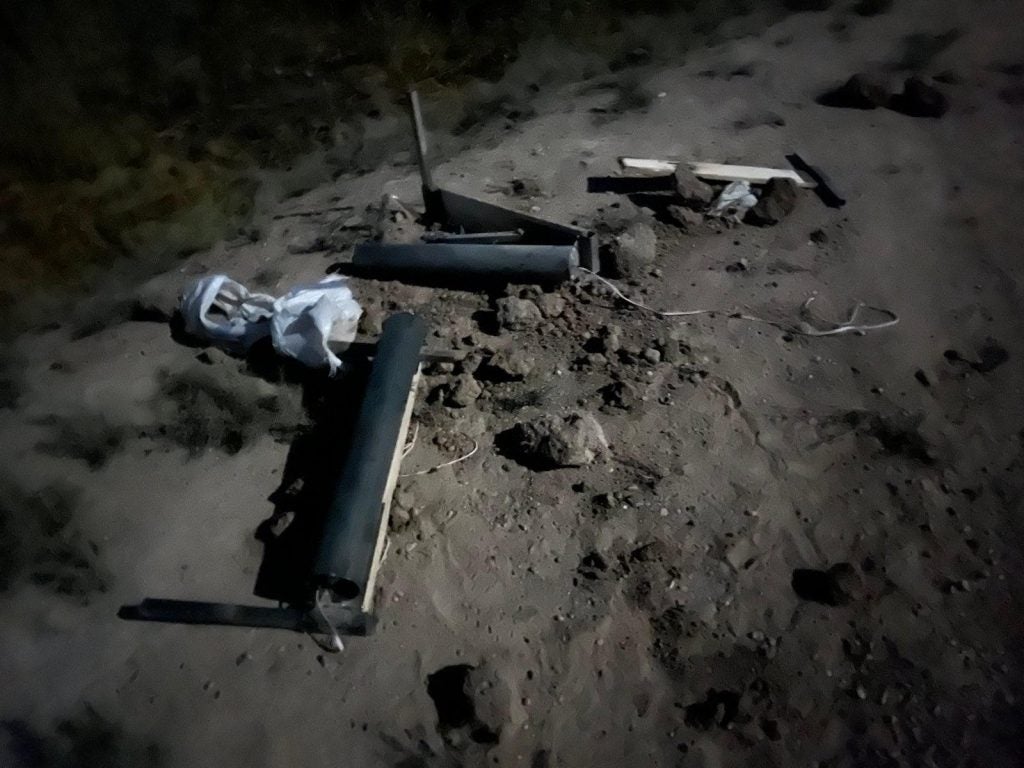 The U.S. led multinational operation against the Islamic State, Combined Joint Task Force – Operation Inherent Resolve, had previously issued a statement criticizing the August 15 attack, which saw the launch of several artillery rockets by Iran-backed militia forces targeting U.S. and Syrian Democratic Forces troops at the Green Village base near Deir ez-Zor. At the time, CJTF-OIR commander Maj. Gen. John Brennan said the attack resulted in no casualties or damage, condemning it for the risk it posed to civilians and civilian infrastructure in the area.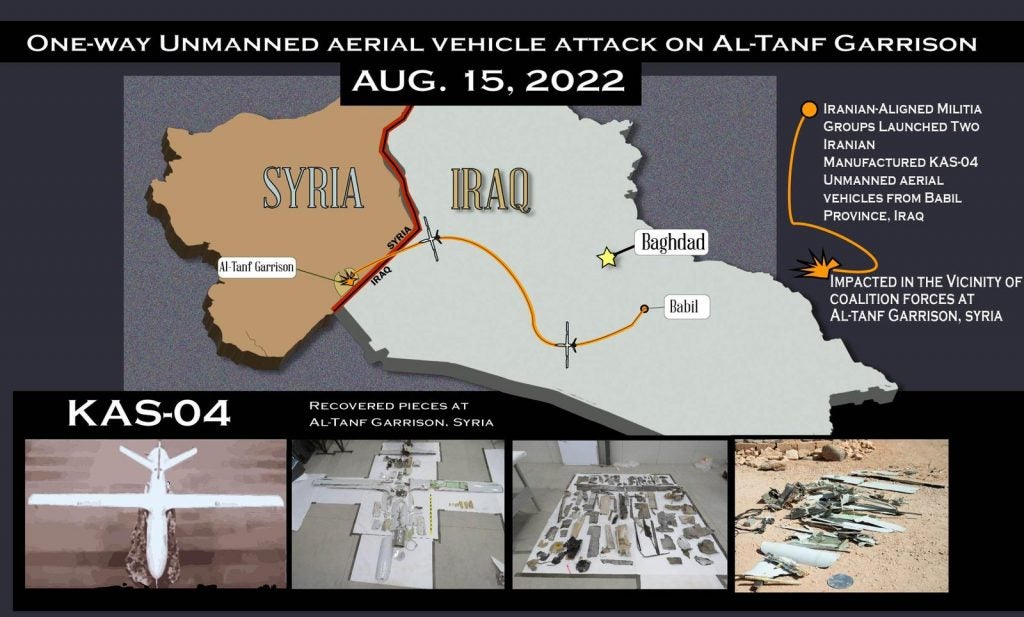 On Wednesday, CJTF-OIR also disclosed an August 15 drone attack on its base at Al-Tanf, near the Syria-Iraq border. In a brief statement, the Combined Joint Task Force said that two Iranian-made KAS-04 drones had been launched in Iraq's Babil province by "Iranian-Aligned Militia Groups", and subsequently impacted in the vicinity of Coalition troops at the base, releasing photographs of what is claimed to be the wreckage of the drones.