UPDATED: Indonesian Fishermen Allegedly Shot by Australian Funded Patrol Boat
An Indonesian Fisherman was allegedly shot dead inside PNG's Exclusive Economic Zone (EEZ) by members of the Papua New Guinea Defence Force (PNGDF) on Monday, August 22nd. According to local media, an Indonesian flagged fishing vessel, KMN Calvin 02, was approached within PNG waters by a PNGDF patrol boat, which opened fire killing one.
While the exact sequence of events is unclear, media reporting in Indonesia initially claimed that an Australian warship had opened fire, something denied by the Australian Government:
"​The Australian Government categorically denies allegations raised in media reporting of involvement in an incident resulting in the death of an Indonesian fisher on 22 August 2022."
A crew member of the Indonesian fishing boat, who spoke to news outlet KabarPaupa.com, said that "If I'm not mistaken, the warship they [PNGDF] used had a hull number, 401", which corresponds to HMPNGS Ted Diro.
HMPNGS Ted Diro is the first of three Guardian class patrol boats delivered to PNG by Australia. In total, Australia has committed to providing the PNGDF with four Guardian class vessels, which it plans to arm with unspecified weapons.
Sources confirmed to Overt Defense that, at this time, work to arm PNG's Guardian class vessels is yet to begin.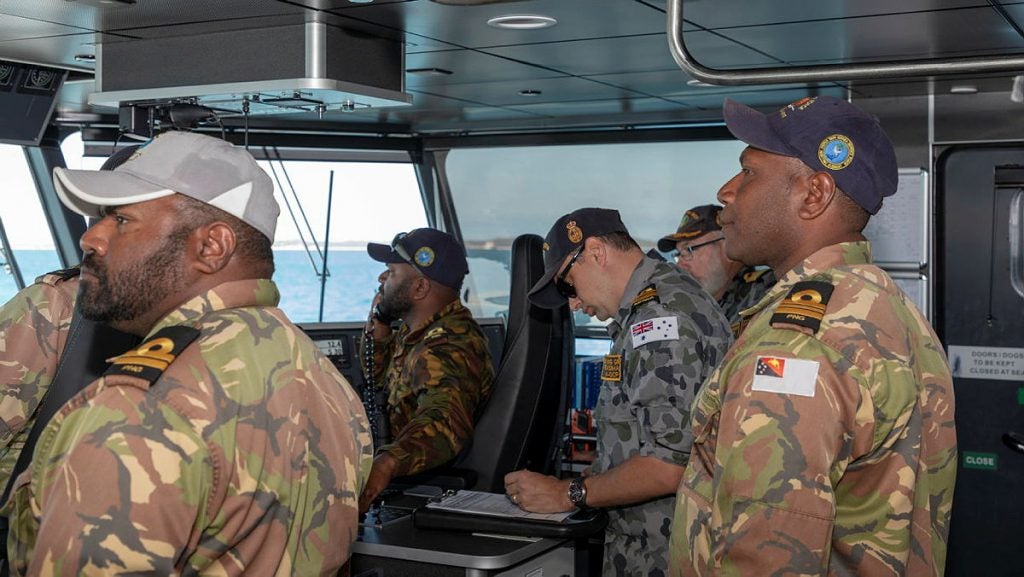 Efforts to track Ted Diro and KMN Calvin 02 via open-source means, including AIS data, were unsuccessful. However, images released by the United States Coast Guard (USCG) show that only two out of three Guardian class patrol boats were in port at Manus Naval Base on 14 August when USCGC Oliver Henry arrived.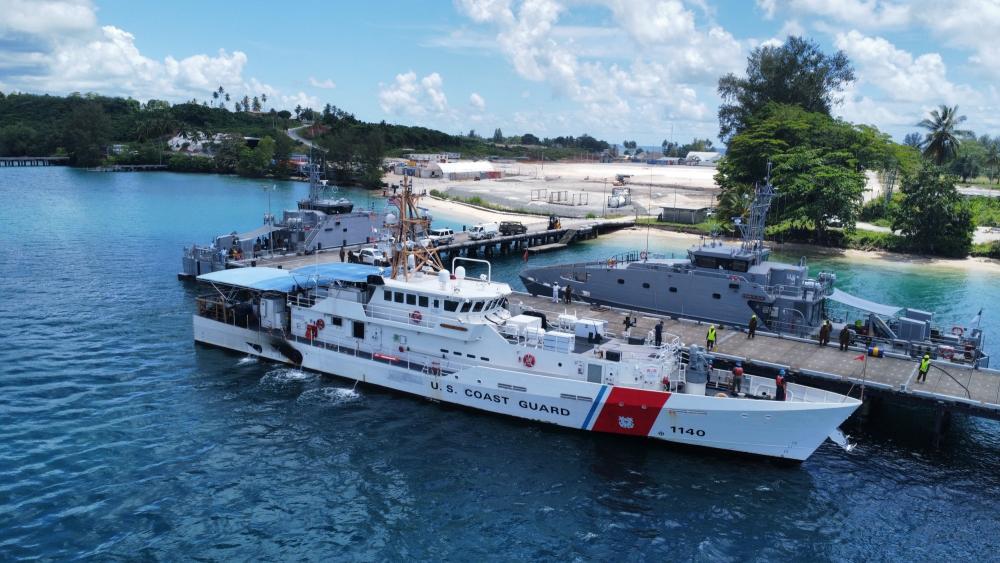 Given that PNG's Guardian class patrol boats are not yet armed with large calibre weapons it seems likely that the shooting was carried out by PNGDF officers armed with small arms.
Overt Defense reached out to the Australian Department of Defence and the PNG government for comment, however, they did not respond to questions before publication.
Illegal fishing by Indonesian fishers has exploded within Australia and PNG's EEZs since the onset of the COVID-19 pandemic. Last year, several Indonesian Fishing Boats were burnt off of the Australian coast, leading to a diplomatic incident.
Update 24/08/2022:
A Defence spokesperson told Overt Defense that:
"Defence is aware of media reports this week of the death of an Indonesian fisherman off the south coast of New Guinea. Australian vessels and personnel were not involved in this incident. "