Indian Air Force Flankers Arrive For Pitch Black 2022 After Malaysian Exercise
The Indian Air Force (IAF) has fielded four Su-30MKI fighters for Exercise Pitch Black 2022 in Australia. The aircraft arrived at RAAF Darwin base on August 18 after participating in a four day exercise called 'Udarashakti' with the Royal Malaysian Air Force (RMAF).
The IAF contingent left for Malaysia on August 12 to participate in 'Udarashakti'. Other than the four Sukhois, C-17 transport aircraft were also fielded. The Indian contingent flew directly to the RMAF base of Kuantan, with refueling from IAF Il-78 aircraft. The RMAF participated with Su-30 MKM aircraft.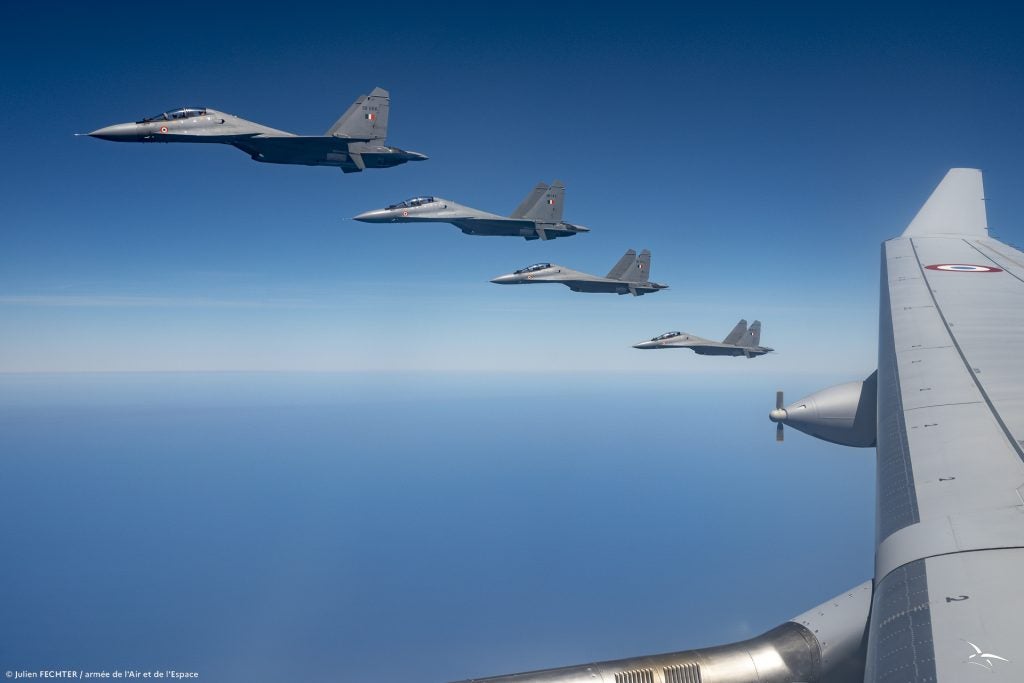 The Indian High Commissioner to Malaysia BN Reddy along with senior RMAF officials interacted with the IAF contingent on August 13. Exercise flying commenced on the same day. The exercise saw the two air forces work in cohesion through a series of complex aerial combat drills in multiple domains and exercise settings. 'Subject Matter Expert Exchange' (SMEE) classes were held during which skills, insights and best practices for Su-30, C-17 and A-400M aircraft were shared and discussed. 

The exercise ended on August 16 after an aerial battle exercise involving eight Su-30s from both forces. The culmination of the exercise was marked by a traditional closing ceremony and a seven aircraft formation flypast of Su-30MKI and Su-30 MKM aircraft over the air base. The IAF team then flew to Juanda Air Station, Surabaya, Indonesia before proceeding to Darwin.
A French A330 MRTT deployed at Amberley, Australia for Pitch Black 2022, refuelled the IAF Su-30MKIs as they flew to Darwin. This is the first time France supported India during one of its force deployments, showcasing interoperability between the two nations. Two IAF C-17s will provide support for the IAF Su-30MKIs during Pitch Black 2022. Earlier, the Royal Air Force contingent for Pitch Black 2022, consisting of four Typhoons, an A-400M and a Voyager, had stopped in Delhi from August 14 to 16. The three week long biennial exercise will see participation from over 15 nations.