Turkey Delivers 13 MEMATT Mine Clearance Vehicles To Azerbaijan
Azerbaijan continues to receive MEMATT Mechanical Mine Clearing Vehicles from ASFAT, a company affiliated to the Turkish Ministry of Defense. According to the contract between the Azerbaijan Ministry of Defense and ASFAT, 13 more MEMATT mine clearance vehicles were delivered to Azerbaijan. The Turkish Ministry of Defense shared the news on its Twitter account, noting that 20 MEMATTs have now been exported to Azerbaijan as of the most recent delivery. The Ministry continued its statement by wishing Azerbaijan "best wishes with MEMATTs to be utilized in the clearing of the mined areas in the Nagorno-Karabakh region."
The agreement for the MEMATTs was signed in January 2020. On February 4, 2021, ASFAT completed the first delivery of 2 vehicles under the contract. On May 5, 2021, the second shipment of 5 vehicles touched down in Azerbaijan. After seizing a considerable portion of the contested region during the course of a 44-day war that began on September 27, 2020, Azerbaijan employed the seven vehicles it received at the time to clear mines from Fuzuli, Jabrayil, Aghdam, Kalbajar, Khojavend, and the surrounding areas and these mine clearing efforts are still ongoing. In addition to MEMATTs, Azerbaijan also used mine-clearing equipment made in Slovakia and Croatia.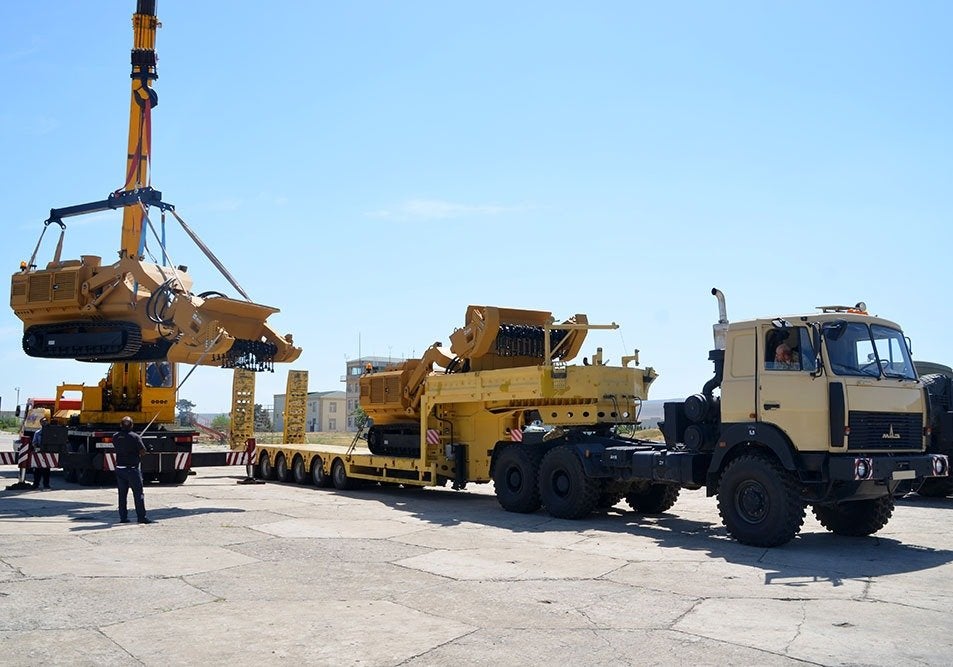 As an ally of Turkey's Azerbaijan were the first export customer for the MEMATT, which has subsequently been exported to two African nations: 4 were exported to Burkina Faso and 2 were exported to Togo. The company has not stated whether the MEMATTs were delivered to the country in accordance with the agreement it made with the Ministry of Defense of Burkina Faso. The two vehicles exported to Togo, on the other hand, were delivered in October 2021 at a ceremony attended by Turkish President Recep Tayyip Erdogan, Togo President Faure Essozimna Gnassingbé, Turkish Defense Minister Hulusi Akar, and Togo Minister of Defense Essozimna Gnakade.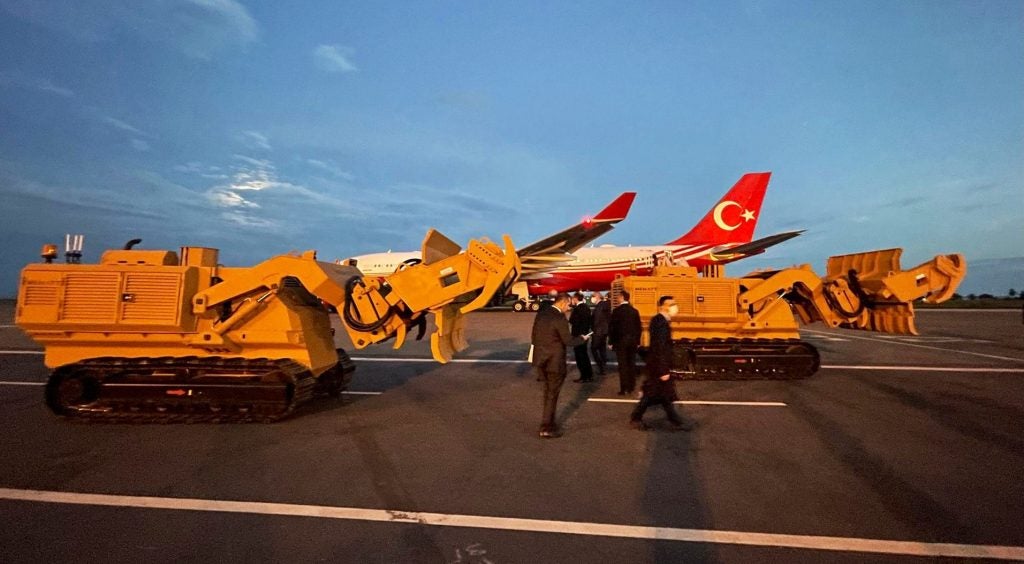 MEMATT is an autonomous mine-clearing vehicle developed by Turkish private defense companies and state-owned defense contractor ASFAT. According to ASFAT, MEMATTs can be controlled remotely from a distance of 500 meters and are equipped with Armox 500T, the world's hardest plate, making them resistant to mines. It can move sideways on a 40 percent incline and head on up a 60 percent slope, has a top speed of 4 km/h, and can be used in a range of terrain conditions. It can clear a minefield that is 1.7 meters wide by one kilometer long in an hour and descend to a depth of 25 cm. Additionally, it can withstand an 8 kg TNT explosion.