Export of Unmanned Mine Clearing Equipment MEMATT From Turkey To Burkina Faso
Turkey provided new MEMATT mine clearing vehicles to Burkina Faso. The news of the export was announced on the Ministry of National Defense's official social media accounts. According to the Ministry of National Defense's statement on the matter, "After Azerbaijan, our subsidiary ASFAT's Mechanical Mine Clearing Equipment (MEMATT) is now being exported to Burkina Faso. As a result, ASFAT has achieved its first military industrial export to the region. The people of Burkina Faso have our best wishes."
According to ASFAT's statement, four MEMATTs will be exported, and it was stated, "As ASFAT, we made our first defense industry export to the region with the sale of 4 Mechanical Mine Clearing Vehicle. Our contributions of defense industry will continue to increase. "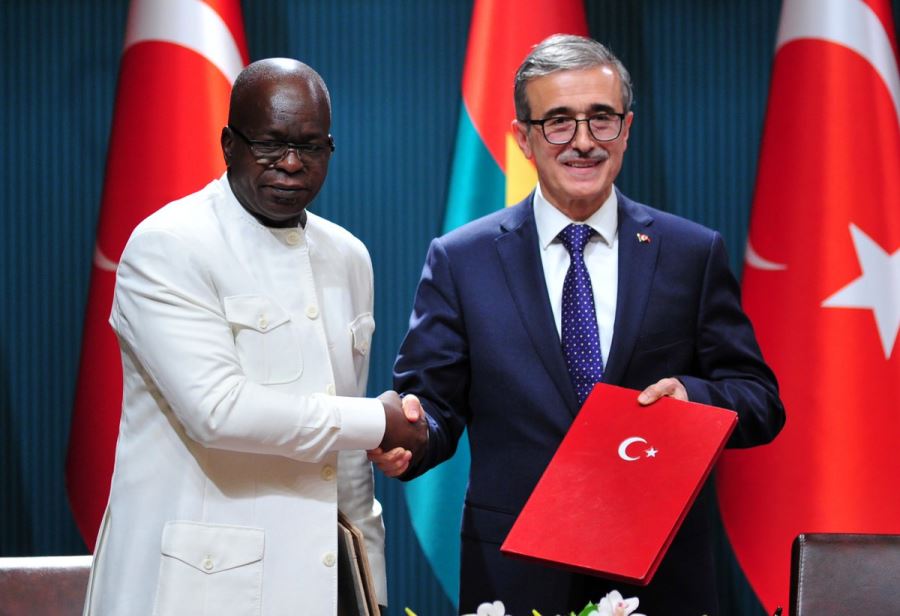 The first MEMATT export to Azerbaijan was signed between ASFAT and the Azerbaijani Ministry of Defense for the export of 20 MEMATT's (Mechanical Mine Clearing Equipment). These vehicles were employed to clear mines that had been placed in what was previously Armenian-controlled territory, and they are still in operation.
Burkina Faso is frequently the victim of terrorist strikes carried out by al-Qaeda-affiliated groups operating in the Sahel region. Burkina Faso is expected to utilize these vehicles in the Sahel region, which includes the most dangerous border triangle on the border of Niger and Mali, where al-Qaeda and Daesh-linked groups have planted mines.
MEMATT is an autonomous mine-clearing vehicle developed by ASFAT, Turkey's state-owned defense contractor, and Turkish private defense companies. According to ASFAT, MEMATT's have been rendered mine resistant by being outfitted with Armox 500T, the world's hardest plate, and can be commanded remotely from a distance of 500 meters.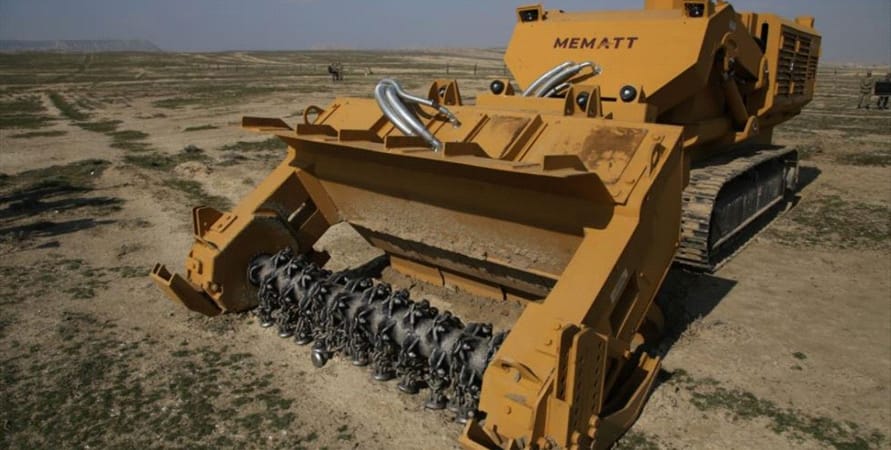 It has a top speed of 4 km/h, can be utilized in a variety of terrain situations, can go up a 60 percent slope, and can move sideways on a 40 percent slope. It can travel down to a depth of 25 centimeters and clear a 1.7-meter-wide by one-kilometer-long area of mines in an hour. It can also withstand an 8-kilogram TNT explosion. MEMATT is known to have piqued the curiosity of numerous countries with ASFAT hoping for further MEMATT exports.