Poland Officially Signs South Korean Arms Deal – Deliveries To Start This Year
Polish Deputy Prime Minister Mariusz Błaszczak formally signed a framework agreement with the South Korean government on Wednesday for the procurement of K2 main battle tanks, K9 self-propelled howitzers and FA-50 advanced trainer aircraft.

At the highly anticipated signing, Błaszczak said that the first of up to 1,000 K2 and 600 K9s to the Polish Army would take place this year, while FA-50 deliveries would start in 2023.

The initial K2 model to be procured is of the current model used by the Korean Army, with 180 tanks to be delivered by 2026. That year, production of the K2PL variant will begin in Poland, with the initial K2s to undergo upgrades to the K2PL standard as well. According to Błaszczak, it is "extremely important" that the Polish Army maintain a large tank force, noting that the K2 is a "proven" tank due to South Korean deterrence planning against North Korea.

An initial batch of 48 K9 self-propelled howitzers will start deliveries later this year, with the production of the rest of the batch expected to start in 2024, while assembly in Poland is to commence in 2026. All K9s delivered will be equipped with Polish communications systems, and are to be integrated into the Polish Topaz battle management system.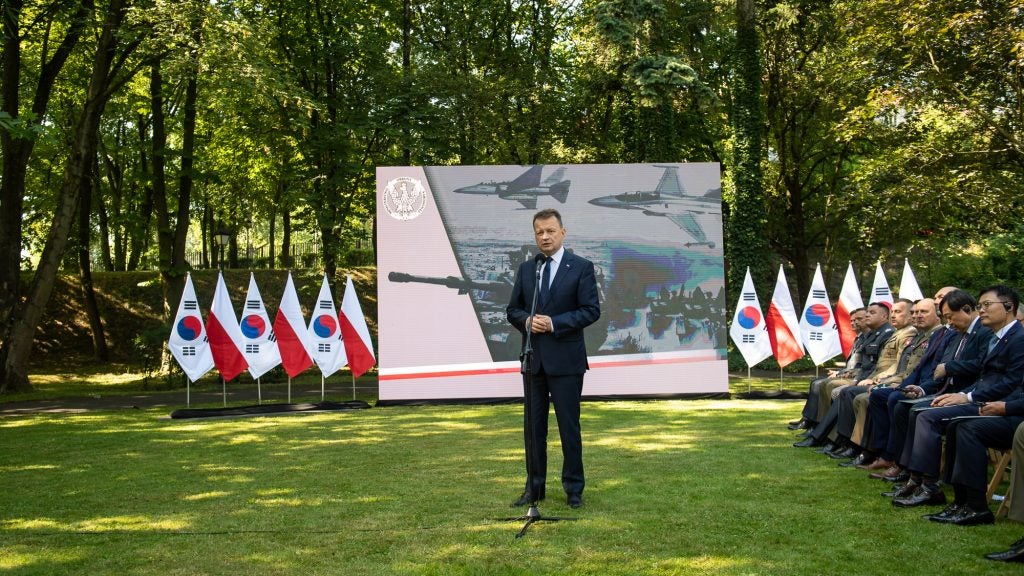 Błaszczak emphasized that K9 procurement would not come at the expense of the Polish-made AHS Krab (itself using a Polish-assembled K9 chassis mated with an AS90 turret and Polish electronics), saying that Polish demand for modern artillery was now in excess of what Krab manufacturer Huta Stavola Wola could supply on its own, even with HSW's upcoming expansion plans. According to Błaszczak, Poland and South Korea are to choose the "best" of the K9 and Krab designs in the next few years, to develop an improved and standardized version for both countries.

The Polish Air Force will receive an initial batch of 12 FA-50s by mid-2023, with a total of 48 aircraft to be delivered. All 48 of the advanced trainers will be based on the FA-50's Block 20 specification with alterations to meet Polish Air Force requirements, including NATO-compatible Identification Friend or Foe systems.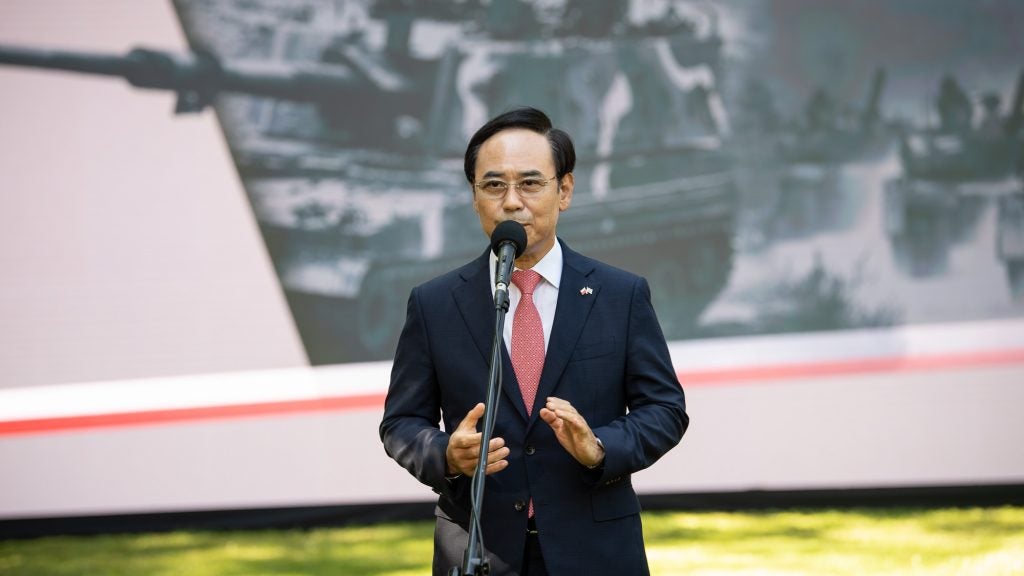 The signing of the deal was welcomed by representatives of Polish and South Korean military industry present. Polish Armaments Group CEO Sebastian Chwałek said that expanding military industrial cooperation with South Korea alongside expanding domestic production capabilities would guarantee the success of Polish military modernization. Hyundai Rotem president Lee Yong-bae added that the deal marked the start of a strategic partnership between Warsaw and Seoul, with the K2 manufacturer "certain" to expand its partnership with Poland through local assembly and a "full transfer" of technology.