Subaru Delivers First Production UH-2 JGSDF Utility Helicopter
Subaru delivered its first production UH-2 utility helicopter to Japan's Ground Self-Defense Force on June 30, with a ceremony held at its Utsunomiya plant in Tochigi Prefecture.

The delivery of the first production UH-2 follows the completion of pre-delivery tests on the helicopter following its first flight in May this year. Japan's military procurement agency had announced the successful completion of UH-2 development in June last year, paving the way for the start of production.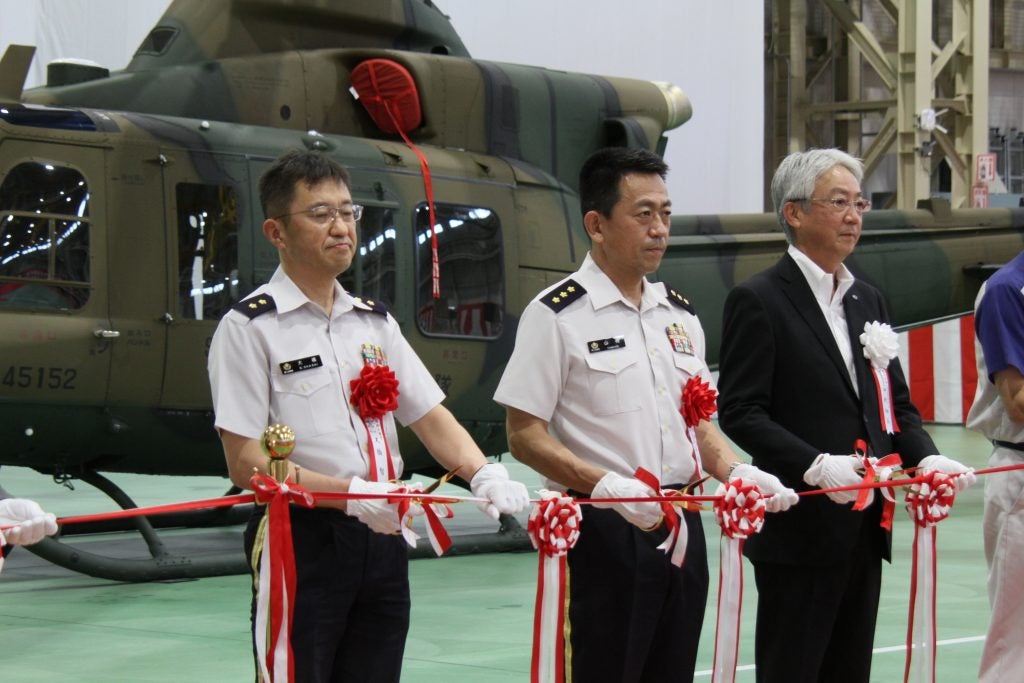 The UH-2 will replace the JGSDF's fleet of UH-1J helicopters, with development starting back in fiscal year 2015. The Ministry of Defense's Acquisition, Technology and Logistics Agency (ATLA) awarded Subaru contracts to produce the first six UH-2s in March 2020, with deliveries under the 14.3 billion yen (~$111.6 million) agreements expected to complete by January 2023. Tokyo currently plans to acquire 150 UH-2s to completely replace the UH-1Js, with a Subaru spokesperson telling Janes in May that the company expected to deliver an additional seven helicopters in fiscal 2024, with a further 13 to be delivered in fiscal 2025.

The UH-2 is visually distinguishable from its predecessor by its four-bladed main rotor and the Pratt & Whitney PT6T-9 Twin-Pac turboshaft engine, giving the helicopter an increased maximum gross weight of 12,200 pounds (5,534 kilograms), while an improved gearbox facilitates the delivery of additional torque and a 30 minute dry run capability. Internally, an integrated glass cockpit provides crews with enhanced situational awareness. According to the ATLA, existing mission equipment and ground support equipment for the UH-1H and UH-1J can be reused on the UH-2 despite the various improvements.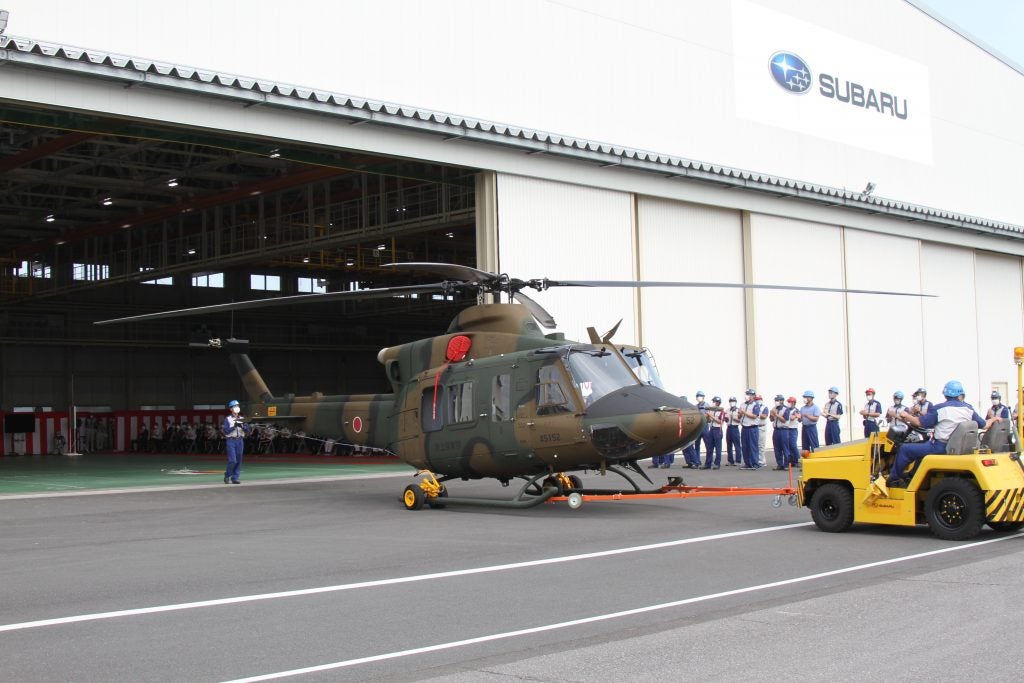 The UH-2 is a militarized derivative of the Subaru-Bell 412EPX, jointly developed by Subaru and Bell Textron. Subaru adds that it will continue to market the 412EPX to civilian clients, with the first 412EPX delivered to the Japanese National Police Agency in May 2021 now in service with the Iwate Prefectural Police. Japan's Coast Guard placed an order for the 412EPX earlier in June, with deliveries for an unspecified amount of helicopters to start in 2025.