First Ukrainian Volunteer Recruits Arrive In UK For Training
The United Kingdom's Ministry of Defence has revealed the arrival of the first batch of Ukrainian volunteer recruits that are to undergo basic training in the United Kingdom.

According to the Ministry, the volunteer recruits, who have little to no military experience, will undergo a variant of the basic soldier training course taken by UK recruits. Course contents include weapons handling, battlefield first aid, fieldcraft, patrol tactics and the Law of Armed Conflict.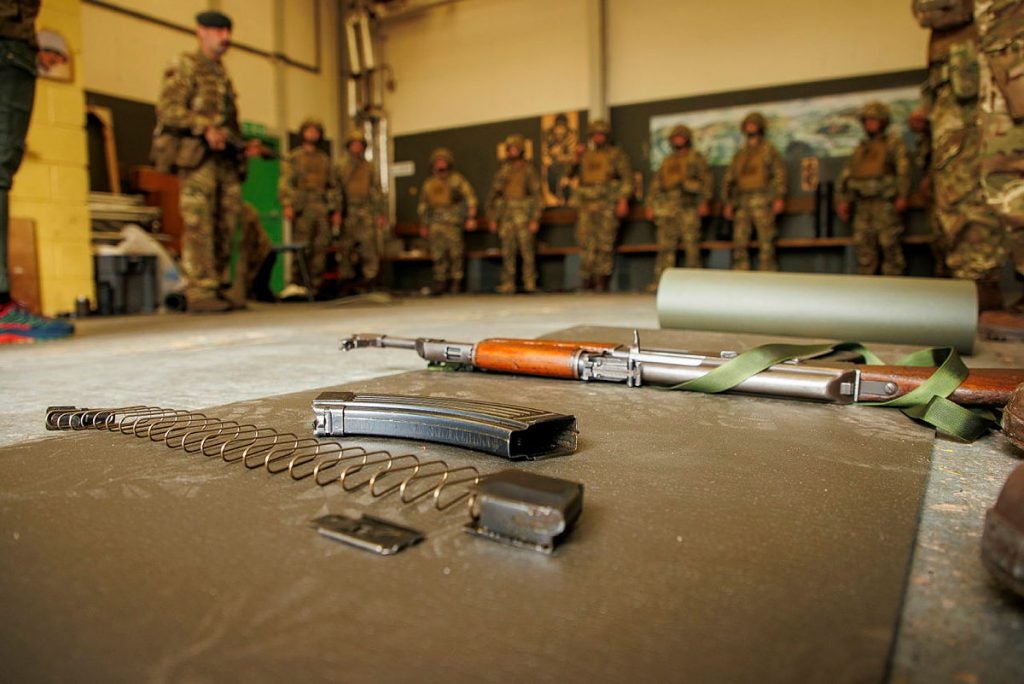 The training program will be staffed by around 1,050 UK service personnel at multiple military bases across the northwest, southwest and southeast of the UK. Each course will last around three weeks, and will be conducted by elements from 11 Security Force Assistance Brigade.

During a visit to a training base hosting Ukrainian volunteers in the northwest UK, Defence Secretary Ben Wallace said:

"This ambitious new training programme is the next phase in the UK's support to the Armed Forces of Ukraine in their fight against Russian aggression.

Using the world-class expertise of the British Army we will help Ukraine to rebuild its forces and scale-up its resistance as they defend their country's sovereignty and their right to choose their own future."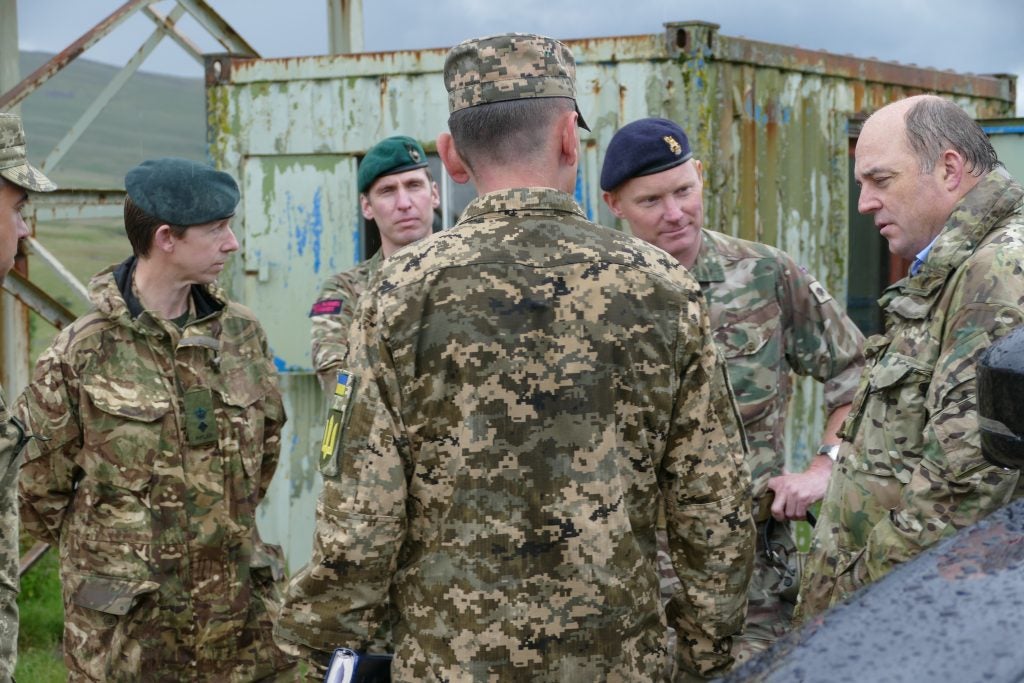 The training course is part of a pledge by London to assist in the training of 10,000 soldiers, with a target of completing the training of the recruits within 120 days to make up for heavy casualties sustained in recent fighting. The Ministry describes it as part of the UK's "enduring commitment" to help Ukraine defend itself, with £2.3 billion in military aid supplied so far, inclusive of over 5,000 NLAW shoulder-fired anti-tank missiles and M270 multiple launch rocket systems.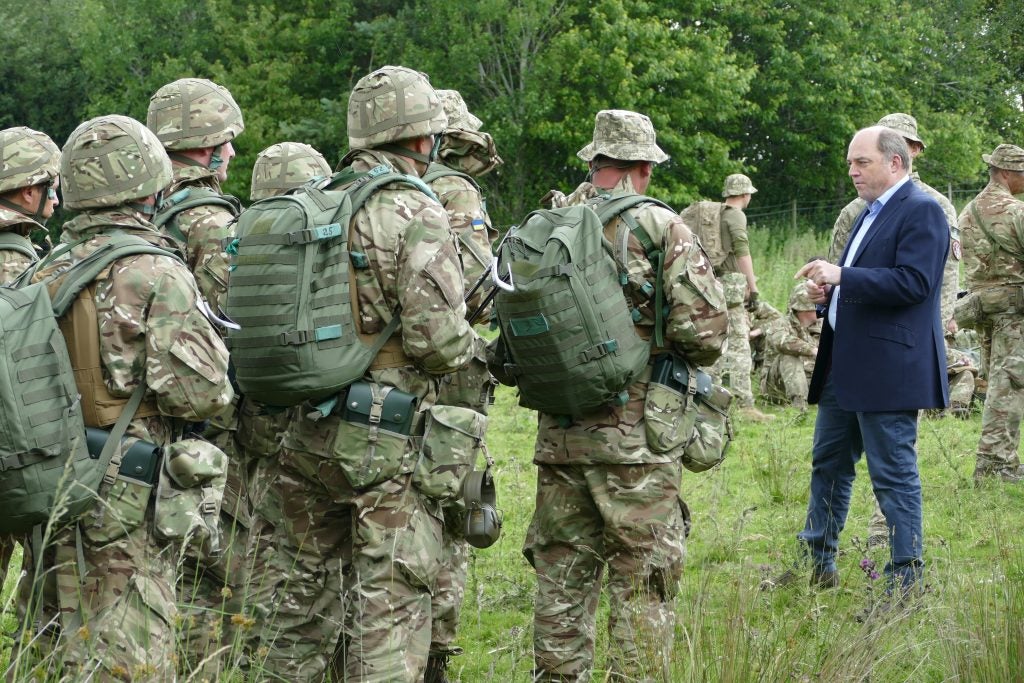 Towards that, the UK is also gifting clothing and equipment to the soldiers undergoing training. Each soldier will be issued with:

Personal protective equipment including helmets, body armour, eye protectors, ear protectors, pelvic protection, and individual first aid kits
Field uniforms and boots
Cold and wet weather clothing
Bergens, day sacks and webbing
Additional equipment required for field conditions including ponchos, sleeping bags, and entrenching tools
In comments to Sky News, Wallace stated that it was possible for the training program to be expanded beyond the 10,000 recruits, saying that "If the Ukrainians ask for more, we'll be open to more". "We could do thousands and thousands," added the Defence Secretary when asked how many additional recruits could be trained by the program.