Poland's Wolverine To Undergo Modernization with ZSSW-30 Turrets
On 5 July the Polish Ministry of Defense and Huta Stalowa Wola signed a deal on the delivery of 70 ZSSW-30 remote turret systems for the Wolverine wheeled infantry fighting vehicle. The contract marks another milestone in the ZSSW-30 project and is the first purchase of this system. The delivery will take place between 2024 and 2027 during which the Wolverine will be refitted accordingly. It is worth mentioning that mounting ZSSW-30 will be the first modernization of the Polish IFV since its introduction in 2005. However, the award for delivery of 70 units of the ZSSW-30 system is the first executive contract out of 341 turrets that were included in the framework agreement.
The ZSSW-30 will replace the OTO Melara Hitfist 30P turrets that were not integrated with Spike ATGM despite initial plans to do so back in 2007. The ZSSW-30 turret armament consists of a 30mm ATK-44 chain gun, UKM-2000C, and two Spike-LR ATGM placed in a container on the side of the turret. Additionally, a PCO GOC-1 Nike and PCO GOD-1 optronic system give the crew a thermal vision sight, a laser range finder, and an external light sensor. The OBRA-3 SSP-1 system has been integrated with 8 smoke launchers on the turret to increase IFV and crew combat survivability against laser-guided missiles.
The contract is the beginning of ZSSW-30 career in the Polish Armed Forces. The Badger IFV is also going to be equipped with this turret system which was chosen as a default solution. It means that both vehicles will share a production line allowing for greater standardization.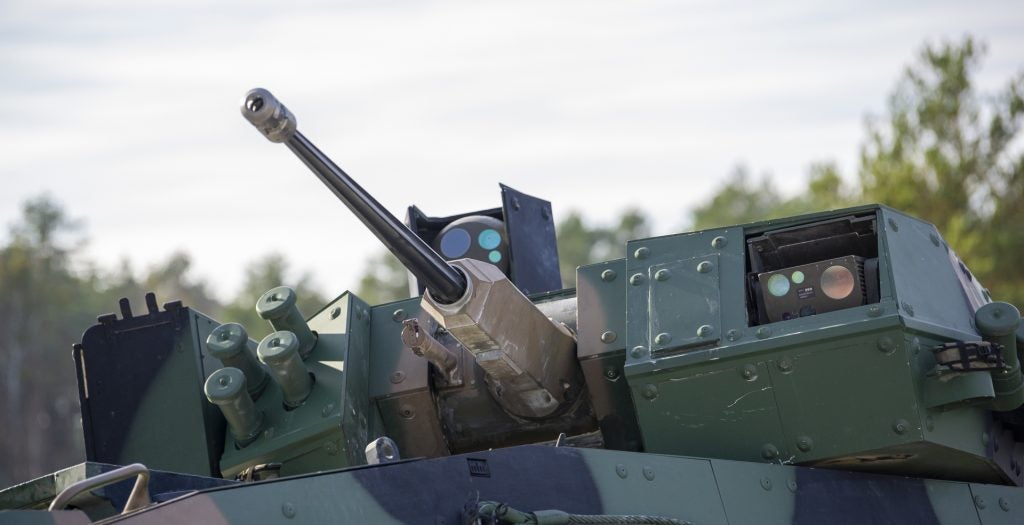 HSW's success in the development of ZSSW-30 is the first step in the modernization of Poland's Wolverine fleet which will receive more turret systems in the future. Polish Armed Forces needs for the ZSSW-30 system were estimated at 1,000 units for four divisions. The first batch of new 70 turrets will enable new combat capabilities for the vehicles including the much-needed crew awareness.