Nexter Shows Prototype ASCALON 140mm Gun In Action
French defense contractor Nexter Systems has released test firing footage of its next generation ASCALON 140mm tank gun, with the prototype gun shown firing from a static test stand.

The release of the footage follows Nexter's announcement in late May that it had begun a test fire campaign of the ASCALON at a firing range in Alcochete, Portugal. While Nexter did not release any imagery or footage of the prototype gun at the time, the company said that the ASCALON had completed the concept stage and reached Technology Readiness Level 4.

The company aims for the ASCALON to reach Technology Readiness Level 6 by 2025 to facilitate its proposal as the main weapon system for the Franco-German Main Combat Ground System (MCGS) program, which will develop a next-generation main battle tank and supporting vehicles for the French and German militaries. Nexter is one half of the KNDS team working on MCGS, having merged with Leopard 2 manufacturer Krauss-Maffei Wegmann in 2015 to form KNDS.
ASCALON featured at Nexter's booth at the Eurosatory defense exhibition in Paris earlier this month, with a prototype gun and mockups of its telescoped shells on display. However, the ASCALON was not featured on the updated KNDS European Main Battle Tank technology demonstrator, unlike how Rheinmetall featured its competing 130mm Future Gun System on its KF51 Panther main battle tank concept. Instead, the EMBT featured Nexter's new generation of 120mm ammunition, as well as concepts for drone operation from inside the tank.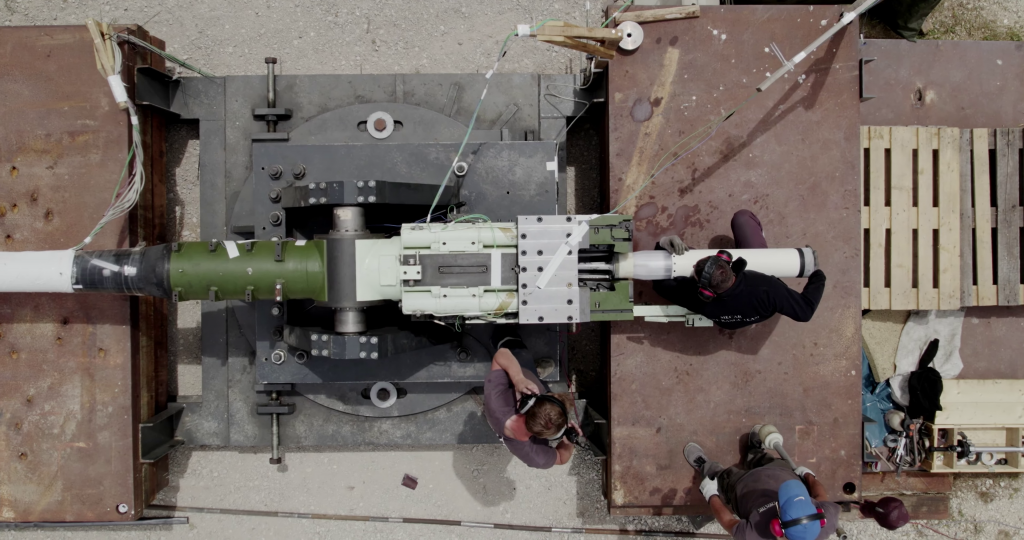 Nexter unveiled the ASCALON (or "Autoloaded and SCALable Outperforming guN" in full) in April 2021, with a distinctive telescoped ammunition concept that the company says allows for armor-piercing long-rod penetrators of "unparalleled length". Despite the increase in power, Nexter claims that the ASCALON's muzzle brake and other recoil mitigation features allow for reduced muzzle blast effects and overall firing recoil, making it safer for use around infantry in urban engagements or for integration onto lighter vehicles.