New WC-135 Constant Phoenix Takes Flight
The first of three converted KC-135Rs slated to replace the existing WC-135 fleet, WC-135R 64-14836, has begun flying test flights in full Constant Phoenix configuration in preparation for delivery to the US Air Force next month. WC-135C 62-3582 was retired on November 16 2020, bringing the active fleet of so-called "nuke sniffer" aircraft down to just one: 61-2667. '667, the remaining WC-135W, is to be retired soon after '836 is received.
These new pictures from Boneyard Safari come roughly 11 days after L3Harris showed off the new WC-135R in a LinkedIn post celebrating one million accident-free work hours at the Greenville, Texas facility.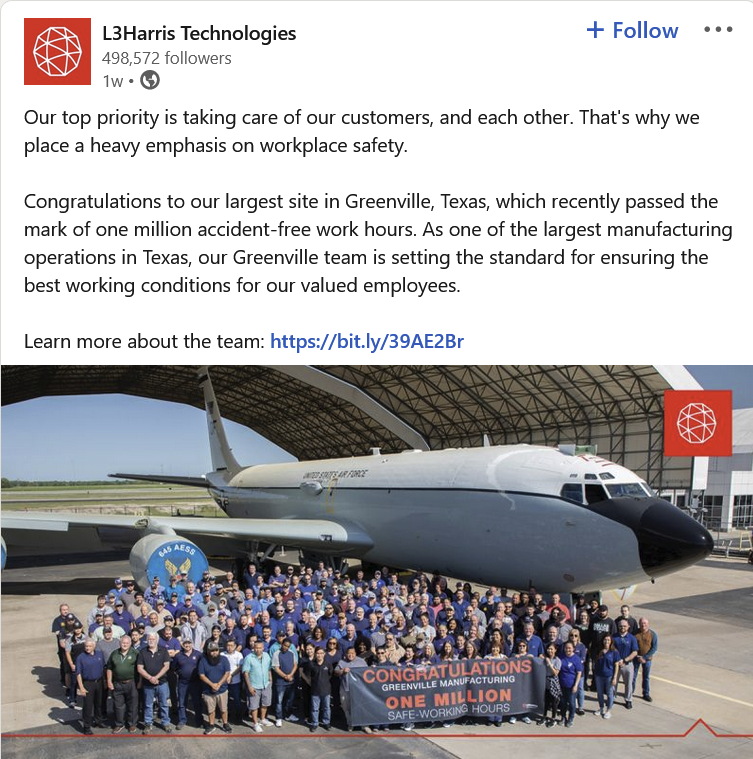 KC-135Rs 64-14829 and 64-14831 are slated to also receive the WC-135R upgrade, with '831 currently in storage at Greenville awaiting refurbishment, according to Planespotters.net. As part of the upgrade process, the KC-135Rs will receive updated avionics hardware to the same standard as the existing RC-135S Cobra Ball and RC-135W Rivet Joint aircraft.
The WC-135 Constant Phoenix platform makes use of a number of different pieces of equipment specially designed for the task of monitoring radiation and radioactive particulate in the air, and can accomplish this task at a distance that is not harmful to the crew. Constant Phoenix aircraft have monitored nuclear incidents such as Chernobyl in 1986 and Fukushima in 2011, as well as nuclear weapons tests by India, Pakistan, and North Korea.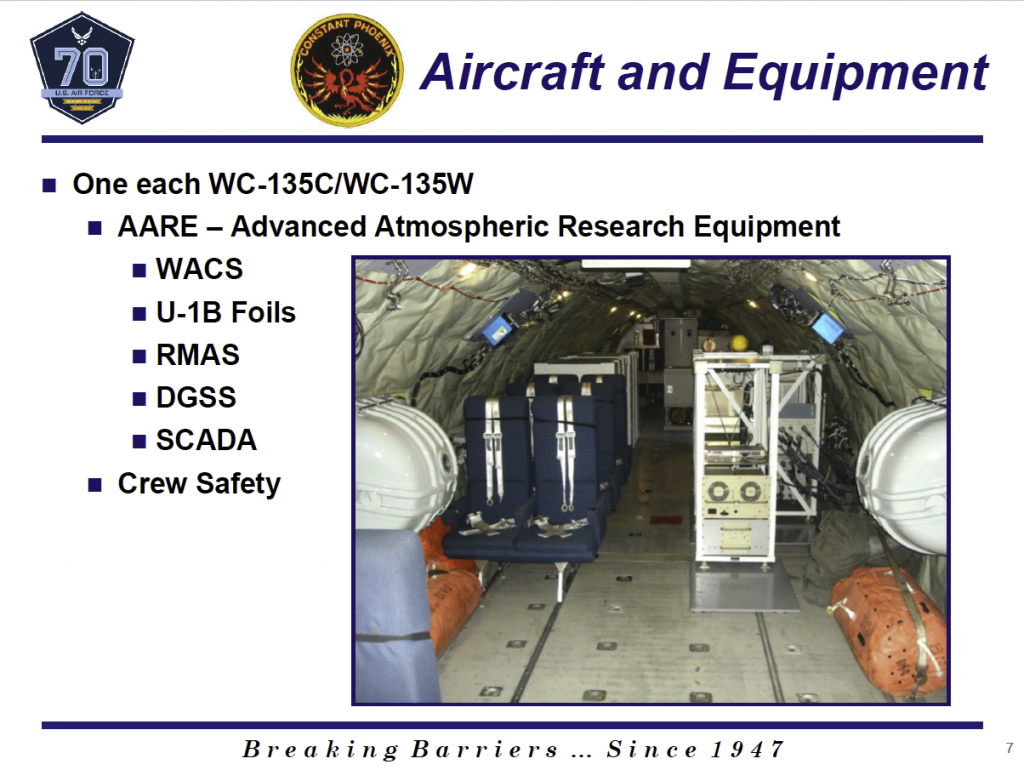 The WC-135R conversion project came about after years of aircraft failures ranging from scrubbed flights to being grounded in a foreign country for over two weeks. According to the Omaha World Herald, the WC-135s had a 40% "break rate" – a measure of how often the aircraft experiences a mechanical failure that prevents it from flying without repairs – between 2015 and 2016, versus the E-4B Nightwatch fleet's break rate of 2% in the same time span. As part of the 2020 National Defense Authorization Act, the WC-135R conversion project was given full funding in May 2019, and '836 was delivered to Greenville a year later.
With the building possibility of a North Korean nuclear test, the need for a radiation monitoring capability remains as necessary as ever. The data to be collected by the Constant Phoenix on the particulars of the nuclear weapon cannot be collected by any other surveillance platform available to the US or any other country.