Scholz Advisor: Think Less About German Tanks, Think More About Future Russian Relations
The top foreign policy advisor to German Chancellor Olaf Scholz has accused media outlets of missing the "bigger questions" in coverage of German military aid to Ukraine, arguing that they should be more concerned about Europe's long-term relations with Russia.

In a rare public appearance at a Monday event held by the German Council on Foreign Relations, Jens Plötner said that Germany had been working "with what we can do and with what we can manufacture" in terms of military aid to Ukraine, continuing: "You can fill a lot of newspaper pages with 20 Marders, but larger articles about what will actually be our relationship with Russia in the future are somehow less frequent". He added that the latter was a "question that is at least as exciting and relevant", where a "public discourse" could be held.

Other comments he made at the event included calls to avoid a rivalry with China, arguing that putting "China and Russia in one pot" risked becoming a self fulfilling prophecy by driving them closer together. He also expressed concern about the future of transatlantic partnership between the European Union and the United States beyond the 2024 US presidential elections.

Despite Scholz, French President Emmanuel Macron and Italian Prime Minister Mario Draghi endorsing EU candidate status for Ukraine during a visit by the three to Kyiv last week, Plötner said that there had to be "no rebates" on democratic and institutional reforms required as part of EU accession, saying that "Just because you are under attack you don't automatically improve on the rule of law".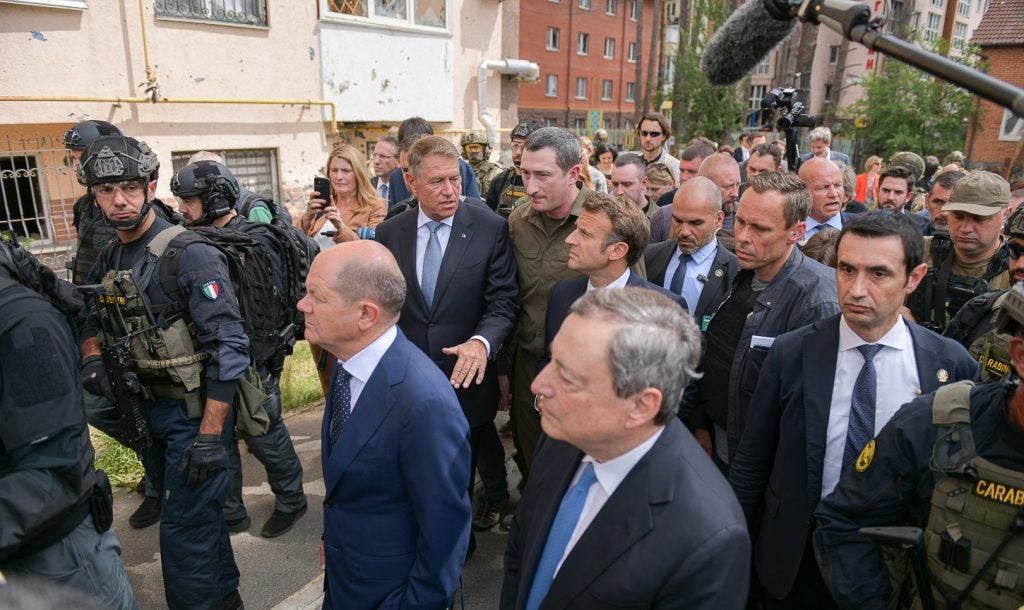 Plötner's remarks drew criticism from German parliament defense committee chairperson Marie-Agnes Strack-Zimmermann among others, who said the remarks "revealed the thinking in recent decades that brought us into this terrible situation". "Surely this is not the time to think fondly of Russia, but to help Ukraine", tweeted Strack-Zimmermann.

https://youtu.be/HZc3Nxsaje4

Plötner's comments are likely to further fuel skepticism of Berlin's sincerity in helping Ukraine, with detractors accusing the German government of using its energy and other economic ties with Russia as an excuse to drag its feet on providing aid to Ukraine. Recently, Der Spiegel reported that Berlin had sought to block a Spanish offer to donate up to 40 Leopard 2A4 main battle tanks to Ukraine, telling Madrid that it would be a departure from an informal agreement to not supply Ukraine with modern Western-made main battle tanks (however, it is worth noting that other obstacles to the plan include the need to restore the tanks to operational status after a decade in long-term storage).
Plötner had previously served as a top aide to former foreign minister Frank-Walter Steinmeier (now German President) between 2014 and 2017. During that time, Plötner was heavily involved in the creation of the Minsk Agreements, which were intended to serve as a basis for a lasting resolution of the War in Donbass but accomplished little more beyond halting the heaviest fighting. Plötner was subsequently promoted to political director for Social Democratic Party Foreign Minister Heiko Mass, and then became Scholz' foreign policy advisor. In April, Ukraine's ambassador to Germany, Andriy Melnyk, described Plötner as one member of a "spider's web of Russian contacts" Steinmeier cultivated over the course of decades that were now in influential positions in the German government.
Header image: German Council on Foreign Relations