IAI Unveils a New Gunfire Detection System – OTHELLO-P
The ground-based systems division of IAI continues to grow. At the international Eurosatory 2022 Exhibition held in Paris, Israel Aerospace Industries (IAI) presented the OTHELLO-P, a new passive, high-performance Gunfire Detection System (GDS) with integrated artificial intelligence processing.
Engineers who formerly served in the Israel Defense Forces (IDF) led the development of the new acoustic-based OTHELLO-P system at IAI's Innovation Center. IAI Chief Technology Officer Eytan Eshel made a statement about IAI's Innovation Center saying, "IAI invests tens of millions of dollars every year in the research and development of innovative technologies. The unique nature of IAI's Innovation Center is based on accelerator format, operating as a start-up, that allowing the company's engineers – a path to develop advanced technologies and reach – MVP or POC within 13 weeks."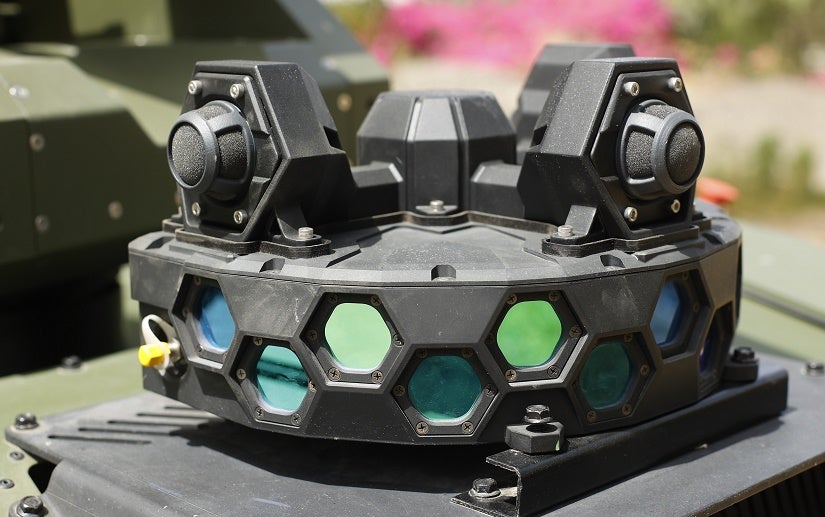 "IAI continues to expand its activities in land-based systems, producing a variety of solutions: vehicles, detection, and defensive and offensive systems," said Yoav Tourgeman, IAI VP and CEO of ELTA. "The OTHELLO-P joins other operational awareness solutions, including a wide range of radars and Sigint sensors, in improving the identification and strike accuracy against targets in the field. These systems integrate advanced technological capabilities allowing different platforms, after the target has been identified, to initiate passive and active defensive measures."
The OTHELLO-P system is a compact sensor with integrated artificial intelligence processing and extended SWIR electro-optical and acoustic sensors that can rapidly identify, locate, and alert troops to gunfire from small arms, snipers, machine guns, RPGs, and subsonic ammunition. All-terrain vehicles, armored fighting vehicles (AFV), main battle tanks (MBT), autonomous unmanned platforms, as well as paramilitary and VIP vehicles, can be equipped with the OTHELLO-P system. For infantry and special forces missions, a man-pack variant of the OTHELLO-P system has also been developed. The OTHELLO-P is a low-power, 360-degree passive system that enables very rapid and precise sensor-to-shooter loop closing, offering protection and neutralization of threats in the vicinity. The use of electro-optics (EO) technology in conjunction with acoustic sensors provides more precise and adaptable solutions for current and future challenges to ground troops.