Iran Unveils Domestically Developed Simorgh Light Transport Aircraft
The Iranian Ministry of Defense unveiled the domestically developed light transport aircraft dubbed Simorgh on Thursday, May 19, during a ceremony held at Iran Aircraft Manufacturing Industries (HESA) in Isfahan, according to Iran's official state news agency, IRNA. The ceremony was attended by Iranian Defense Minister Brigadier General Mohammed Reza Ashtiani, Vice President for Science and Technology Sourena Sattari, members of parliament, senior commanders, and industry officials.
Iranian Defense Minister Brigadier General Ashtiani began his statement at the ceremony in Isfahan by thanking the engineers, scientists, and defense industry professionals from Iran Aircraft Manufacturing Industries (HESA), which developed the Simorgh. Brigadier General Ashtiani also stated that Simorgh will perfectly meet the growing needs of the Iranian armed forces, such as troop or cargo transportation and medical evacuation, in the face of threats to the country and regional developments. Ashtiani then added "In Iran, due to the geographical location of our homeland, there are always various natural disasters such as floods, fires and earthquakes. Therefore, adding light transport aircraft to the rescue helicopter fleet can provide services to citizens and government agencies."
The Iranian air force operates a variety of tactical transport aircraft from the US, Europe, and Russia, including the Boeing 707, Ilyushin Il-76, C-130 Hercules, IrAn-140, and Fokker F27. However, with the exception of a few Fokker F27s and Antonov An-140s, most of these aircraft have become obsolete over the years as they were deprived of necessary upgrades and technical maintenance as a result of the breakdown of all relations with the United States and the West following the Iranian Islamic Revolution. Furthermore, the country is having significant problems acquiring the tools and parts required to properly maintain its aging fleet. Hundreds of people have died in recent years in incidents involving these aircraft, which have been in service for a long time but, due to technological limitations, can no longer fully meet the demands of the air force. The most well-known of these events occurred on January 15, 2019, when a Boeing 707 type aircraft belonging to the Army air force attempted to land at Fath airport and skidded off the runway, crashing into a residential area. The accident claimed the lives of 15 people, according to Iranian Revolutionary Guards.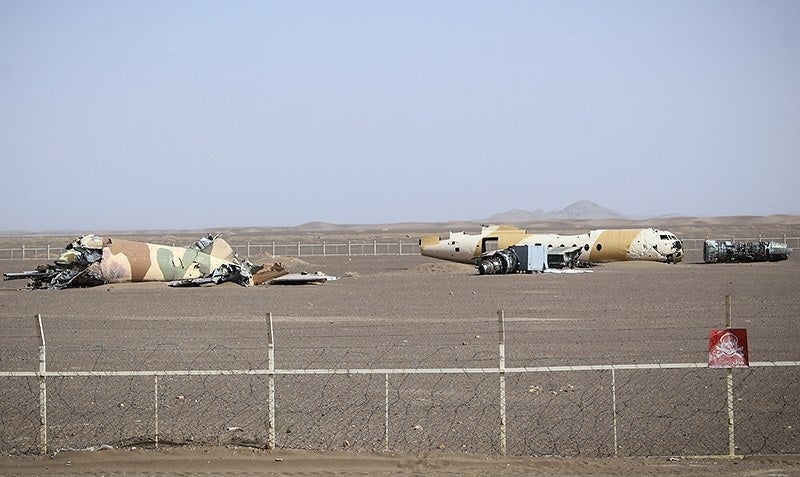 The Simorgh light transport aircraft, which was developed to replace the Fokker-27s, is a modification of the IrAn-140 (The IrAn-140 is a licensed modification of the Ukrainian An-140 turboprop aircraft.) Work on converting Iran's IrAn-140 aircraft into a more advanced transport aircraft for the army is being carried out by Iran Aircraft Manufacturing Industries (HESA). Simorgh differs from the IrAn-140 in that it has a rear ramp door, similar to the CN235.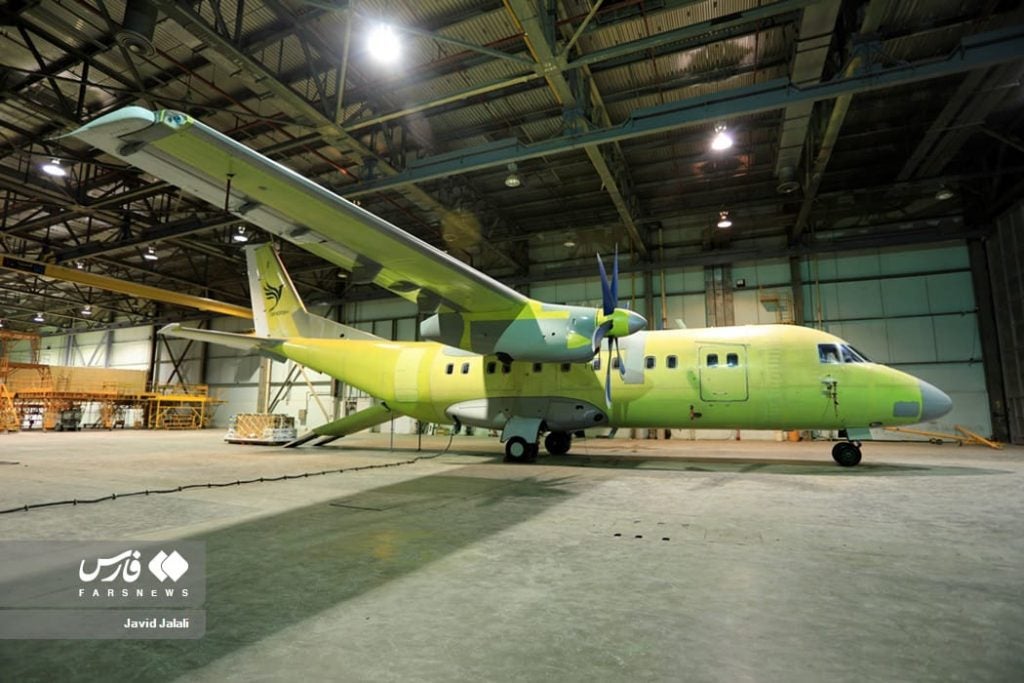 Simorgh also features two turboprop engines with a top speed of 530 km/h and a range of 3900 kilometers, according to Iran's official state news agency IRNA. When compared to similar models, this aircraft, which requires a runway of at least 1450 meters for takeoff, a runway of at least 900 meters for landing and can carry up to 6 tons of cargo, can be employed as a military and commercial transport aircraft.