Lockheed-Raytheon Awarded Contracts to Produce 1,300 new Javelins ATGMs
In two contracts, the Lockheed Martin – Raytheon joint venture has been awarded a total of $309 million to produce 1,300 Javelin anti-tank guided missile systems. The new weapons are being manufactured not just for the US but also for international customers including Albania, Latvia, Norway and Taiwan. Currently, the US produces about 2,100 Javelins every year but Lockheed Martin – Raytheon are seeking to significantly increase production.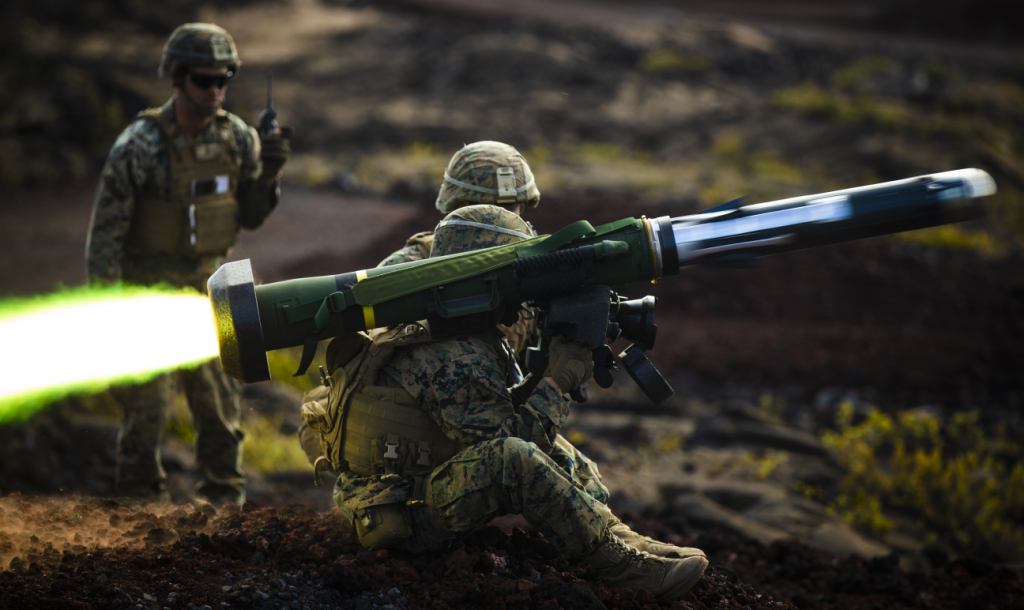 According to Javelin Joint Venture vice president and Lockheed Martin Javelin program director Dave Pantano:
"The Javelin Joint Venture is working hard to meet this increase in demand. […] Javelin's unique capabilities have proven to be a difference-maker in our users' defining moments, and we look forward to continuing our partnership with the Army to deliver this critical weapon system."
With a theoretical max range of 4 kilometers (2.5 kilometer with older command launch units), extremely high accuracy, the ability to penetrate the vast majority of modern armor and fire and forget capabilities, the FGM-148 Javelin is one of the most potent infantry-portable anti-tank systems in the world. The Javelin forms the backbone of US infantry anti-tank capability with 24 of the shoulder-fired systems being embedded in light infantry battalions and 27 being available to a Stryker infantry battalion.
The US has sent around 7,000 FGM-148 Javelin systems to Ukraine during and before the war, with other supporting nations also dispatching Javelins from their own stocks. As this number totals about one third of US Javelin reserves and around 15% of all Javelins ever produced, some media outlets began to question whether the US will "run out of Javelins". However, there isn't much evidence to back up this claim. The system was already in large-scale production and as this and previous contracts demonstrate, the US has the capability to quickly ramp up Javelin production. Moreover, even if there is a short term drop in the number of available Javelins, it must be noted that the specific systems deployed to Ukraine tended to be older batches of Javelins and that the US has a number of other systems which can be used to fight off enemy armor. Finally, the Javelins in Ukraine are doing exactly what they were designed and kept in storage for: destroying Russian armored formations.