Turkey Conducts Test-Fire With the New Aksungur UCAV During the Mavi Vatan-2022 Naval Exercise
A video of the Mavi Vatan-2022 exercise, which took place between April 11 and April 21, 2022, has been released by the Turkish Ministry of National Defense. A surface vessel was targeted for the first time using a Roketsan-manufactured MAM-L (Laser Guided Smart Micro Munition) and launched by an Aksungur UCAV developed by TAI and delivered to the Turkish Navy last month, according to the video posted. The footage showed that the target was successfully destroyed.
One day after Aksungur successfully hit its first naval target, the Akıncı drone produced by Baykar also fired at a naval target for the first time with the TEBER-82 Guidance Kit. During the test, a Bayraktar TB2 UCAV performed a targeted laser marking while the Akıncı drone fired from an altitude of 20,000ft in cloudy weather. The test was successful despite the adverse weather circumstances for the use of laser seeker ammunition.
"We are bringing new capabilities to our platforms, hand in hand with our national defense industry," Defence Industry President İsmail Demir remarked on social media in response to these developments in the Turkish defense industry. While İsmail Demir commended everyone who contributed, Roketsan Defense expressed their delight at the pairing of the MAM-L, which the company defines as "small in size but great in impact and capability," and the Aksungur, which has recently entered the Turkish Naval Forces' arsenal.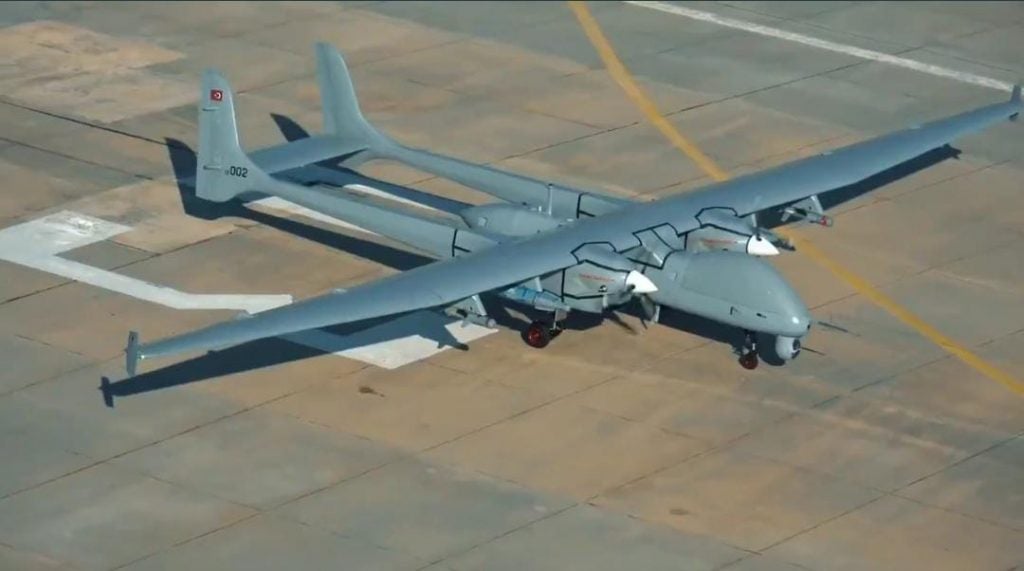 The Aksungur UCAV was based on the Anka UAV, which has proven itself on the battlefield. Aksungur is a Medium Altitude Long Endurance (MALE) class UCAV system capable of performing Intelligence, Surveillance, Reconnaissance (ISR) and offensive operations day and night with EO/IR, SAR, and SIGINT payloads, and capable of performing various tasks from air to ground, according to Aksungur manufacturer TAI. Aksungur, which has a wide range of applications, can also be utilized for signal and electronic intelligence. TAI had recently installed a base station to the drone, which is used for forest fire detection and suppression in the inventory of Turkey's General Directorate of Forestry. It can also act to enable cell phone calls in emergencies. This capacity will allow earthquake or disaster victims to remain in contact using their cell phones.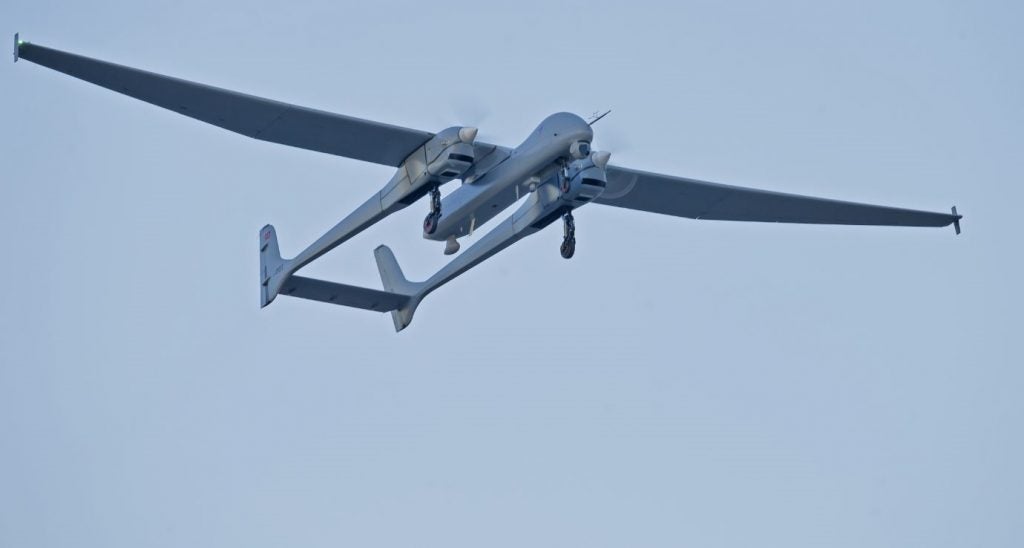 The Aksungur is 11.6 meters long, with a wingspan of 24 meters, a maximum take-off weight of 3300 kilograms, and a cargo capacity of 750 kilograms. The drone has 340 horsepower and a top speed of 100 knots (180 km/h) at sea level, due to two TEI PD-170 turbo diesel engines with three-bladed propellers. During an Assault/Naval Patrol Mission, the drone can fly for 12 hours with 750 kg of external payload, while during a Signal Intelligence Mission, it can fly for 24 hours with 150 kg of payload. Aksungur has three pylons under each of its wings. From the inside out, they're rated to carry loads weighing 500, 300, and 150 kg. According to TAI's official page, Aksungur's weapon options include the MAM-L, MAM-C, Cirit, L-UMTAS, TEBER-81, TEBER-82, KGK-82, HGK-3, and the Miniature Bomb. Until now, the Aksungur drone has made flights equipped with 12 MAM-Ls in August 2020. In addition, Aksungur has conducted a test-fire with the TEBER-82 guidance kit developed by Roketsan for Mk-82 type general purpose bombs and the KGK-SİHA-82 developed by TUBITAK SAGE.