Piriou launches Senegal's first missile-armed warship
French shipbuilder Piriou formally launched the first of three 62 metre offshore patrol vessels for the Senegalese Navy on April 11. Named "Walo", the ship will eventually join a number of modern vessels ordered by Senegal in recent years, largely in response to increased piracy in the Gulf of Guinea. Senegal signed for the three "OPV 58S" ships (which are confusingly 62 metres long) back in 2019.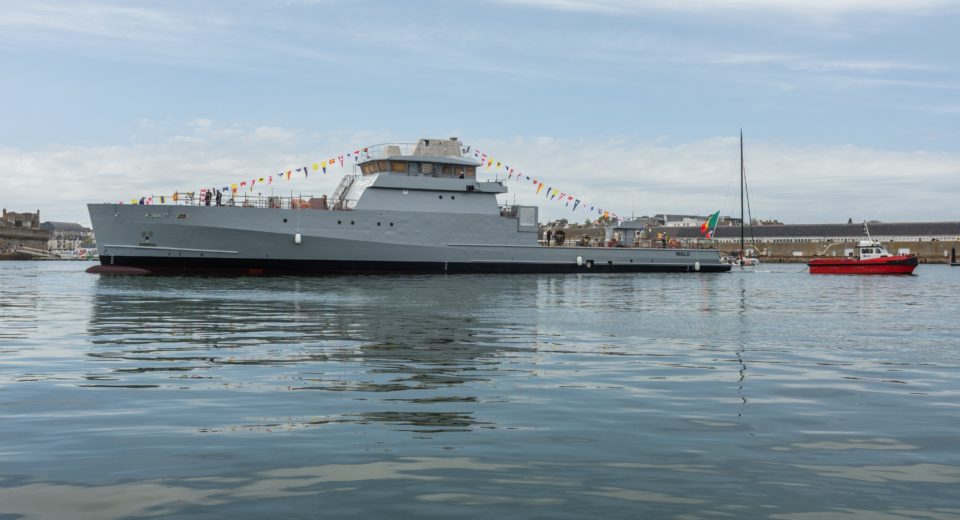 "Walo" was physically floated for the first time last year at Piriou's shipyard in Lanester and has spent the last few months undergoing fit-out in Concarneau. The second, and as yet unmanned, ship of the class departed Lanester for Concarneau earlier this year. The OPV 58S can accommodate up to 48 personnel with a nominal crew of 24 to operate the vessels.
In a first for the Senegalese Navy, the three vessels will be equipped with anti-ship and anti-aircraft missiles, albeit of lower-end models. The vessels will mount a single SIMBAD launcher, carrying two Mistral short-range surface to air missiles. An unspecified number (though PIROU renders suggest four) of fire-and-forget MBDA Italia Marte MK2 anti-ship missiles, for taking on surface targets, are also included in the ship's armament.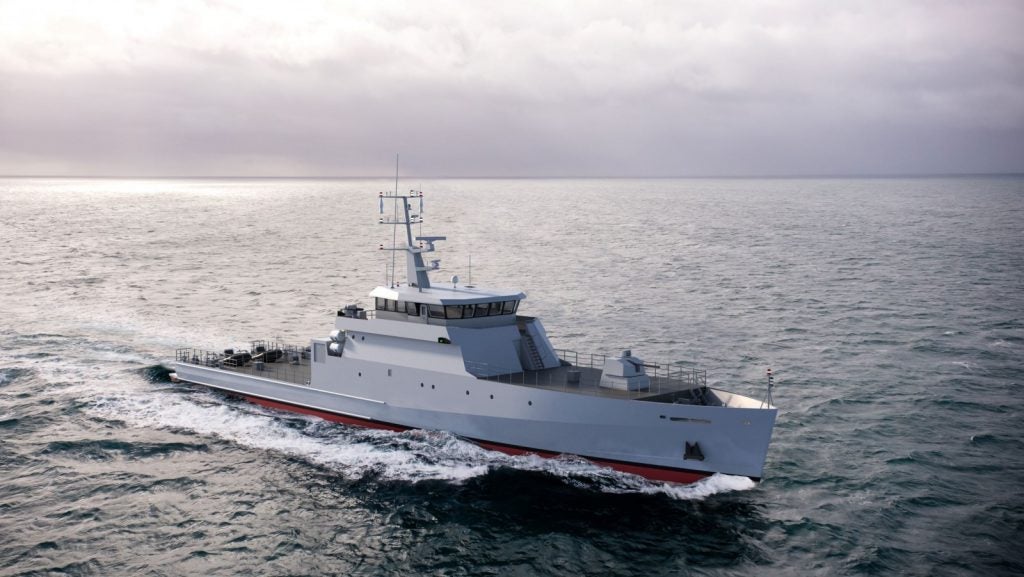 As well as their "higher-end" missile capabilities, the vessels are well equipped for general maritime security missions, boasting a stern launch ramp for up to two boats, a 76mm main gun from Leonardo, 20mm remote weapon stations and a combat management system designed by Naval Group. The class has a 360° panoramic bridge
The vessels are well equipped for littoral patrol duties with C-Sharp hulls for optimum sea-keeping in littoral areas and with a top speed of 21 knots, the vessels can move fast if needed. They have a range of over 500 nautical miles and have a 25 day mission endurance.