Australia Delivers Bushmasters To Ukraine
The Australian government has announced the transfer of 20 Bushmaster protected mobility vehicles to Ukraine. The first three vehicles were loaded onto a Royal Australian Air Force C-17A Globemaster III at RAAF Amberley in Queensland.
The transfer comes after President Zelensky's direct plea for armored vehicles during his address to the Australian Parliament on 31 March 2022. In response Prime Minister Scott Morrison said "not just sending our prayers… we're going to be sending our armoured vehicles, our bushmasters as well, and we'll be flying them over on our C-17s".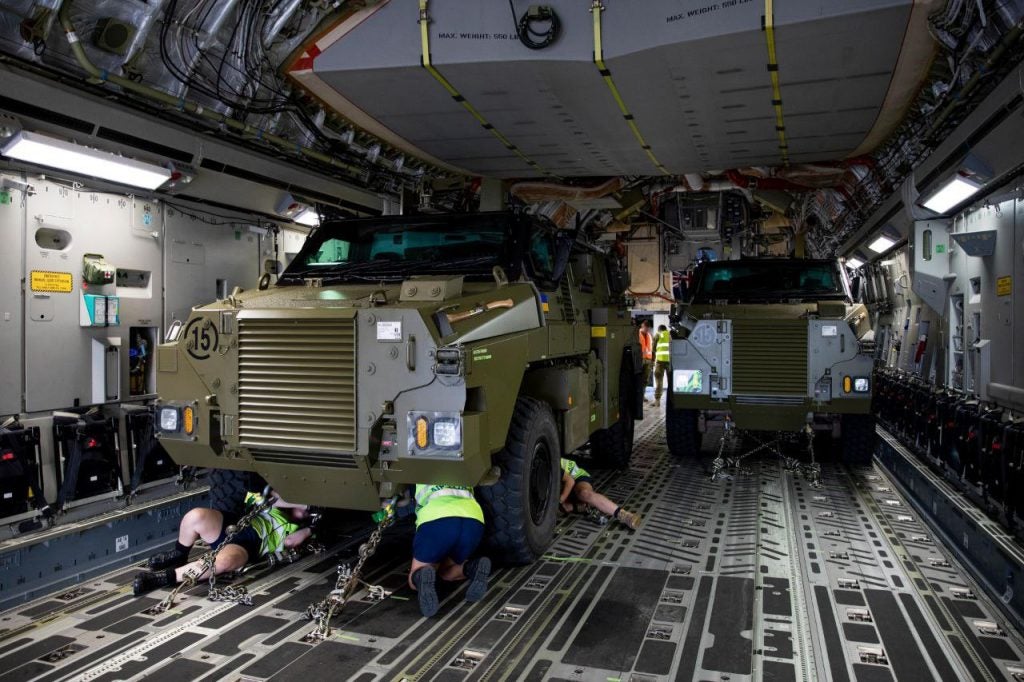 Built in Australia by Thales Australia, over 1,000 of the vehicles have been ordered since 2005. Variants include command vehicles, ambulances, an assault pioneer version, a mortar carrier and an air defense variant as well as the standard troop carrier which can transport 9 troops. It is unclear which variants beyond the standard troop and ambulance vehicles might be sent.
The Bushmasters were refitted in Brisbane and have been painted flat olive green. Small Ukrainian flags have also been added to the sides of the vehicles. In a release the Department of Defence said 'United with Ukraine' had also been "stencilled in English and Ukrainian to acknowledge our commitment and support to the government and people of Ukraine."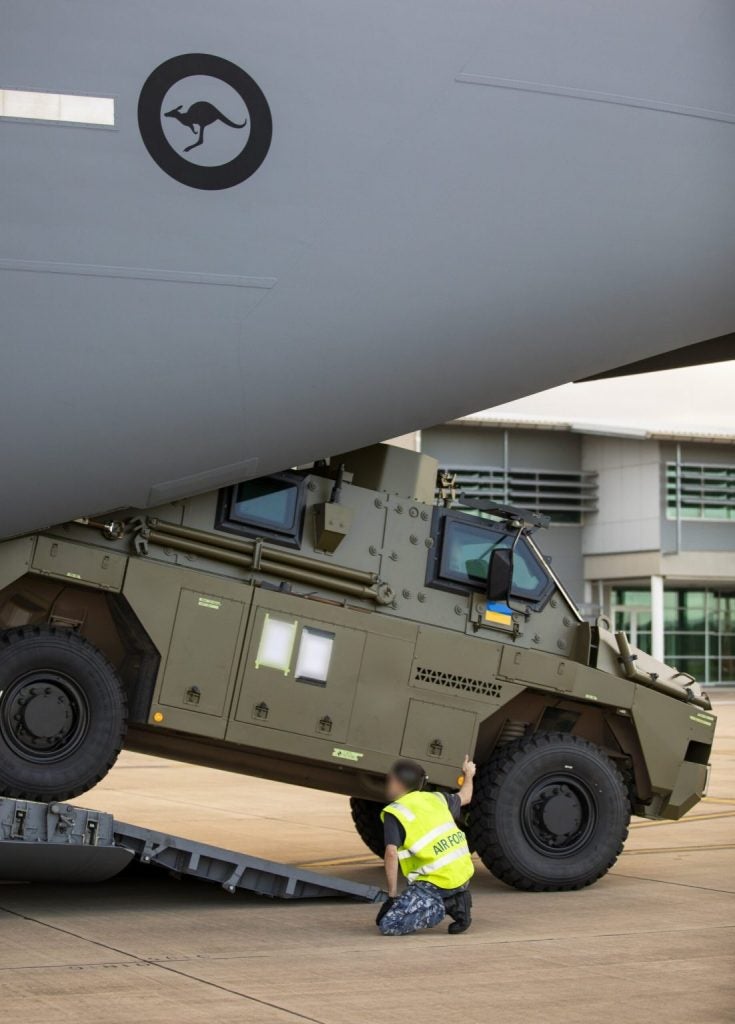 Two of the vehicles are ambulance variants of the Bushmaster and rather than Ukrainian flags they have red crosses painted on all sides. The Department of Defence said the "Bushmaster is well suited to provide protection to the Ukrainian Armed Forces soldiers and Ukrainian civilians against mines and improvised explosive devices, shrapnel from artillery and small arms fire."
The Department of Defence said that the Bushmasters will be fitted with radios, a global positioning system and "additional bolt-on armour to increase their protection." The vehicles have a mine resistant monocoque hull and as standard are rated to protect against STANAG 4569 level 1 ballistic threats (small arms fire) while additional protection for level 3 or 5 threats can be added. The announcement did not mention if the vehicles will be armed, photographs released did not show armament. Weapons may be fitted on arrival, the vehicles have remote weapon stations for mounting heavy machine guns or automatic grenade launchers.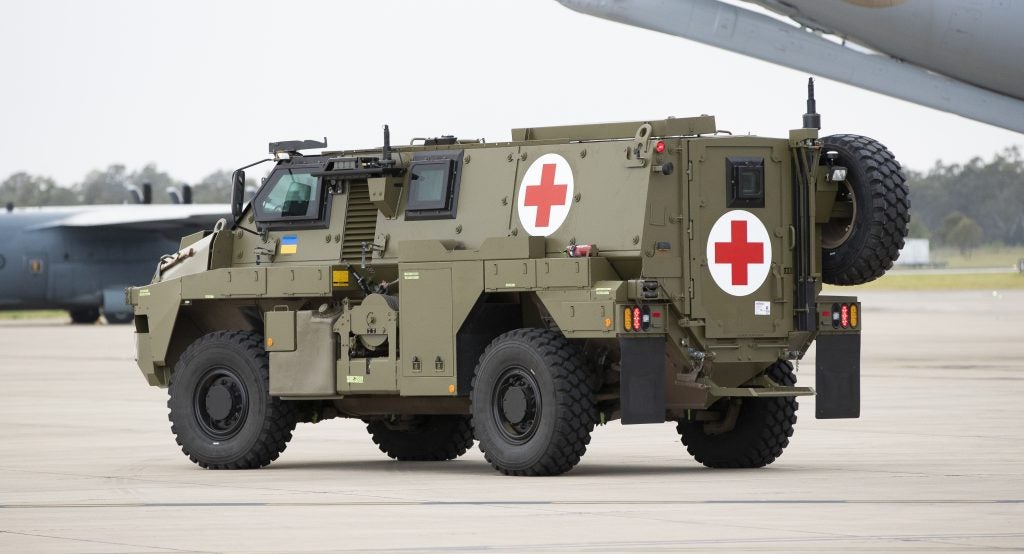 The Department of Defence did not stipulate whether spares for the Bushmasters are also being transferred or if any training on the operation and maintenance of them will be provided.