Sweden Denies Claims Nuclear-Armed Russian Aircraft Intruded Into Swedish Airspace
The chief of Sweden's air force has denied claims made by a Swedish broadcaster that two Russian strike aircraft that intruded into Swedish airspace in early March had done so with nuclear weapons loaded.

In comments to the Dagens Nyheter newspaper on Wednesday, Major General Carl-Johan Edström added that the March 2 airspace intrusion did not alter the nature of the threats currently faced by Sweden. He said that the Air Force would have issued a statement if the incident or any possible incidents in the near future had resulted in a change in the threats Sweden faced, stating that there was no reason for increased concern over the intrusion.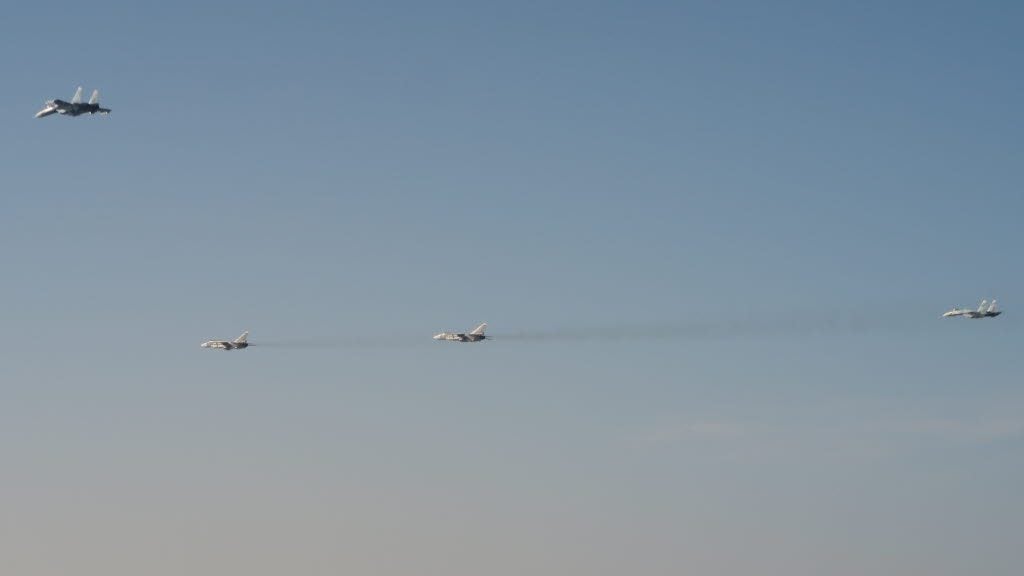 Edström's comments followed a report by broadcaster TV4 earlier that day alleging that the two Russian Su-24 strike aircraft that departed a Russian air base in Kaliningrad and intruded into Swedish airspace east of the island of Gotland on March 2 were armed with nuclear weapons. Reportedly, the two Swedish Air Force Gripens that intercepted the Fencers and their escorts of two Russian Su-27s only discovered that the strike aircraft were carrying nuclear weapons when they closed to photograph the intruders during the minute-long intrusion, with the Su-24 crews taking care to ensure the weapons were visible.

However, the broadcasters' claims were met with some skepticism, as an initial draft of the article published by TV4 claimed that the nuclear weapons carried by the Su-24s were Kh-32 cruise missiles, with the claim subsequently quietly removed. While Russian Su-24s are believed to retain the ability to deliver nuclear weapons, they are not known to be able to carry and use Kh-32s, with modernized Tu-22M3M strategic bombers the only publicly known launch platform for the supersonic cruise missiles.

The intrusion took place during a joint Swedish-Finnish exercise that took place on waters west of Gotland. Swedish Gripens and Finnish F/A-18 Hornets participated in the exercise, with other participants including Swedish electronic warfare teams and naval assets from both nations. At the same time, Swedish Defense Minister Peter Hultqvist met with his Finnish counterpart Antti Kaikkonen in Visby, Gotland, to discuss the regional security situation and military cooperation, alongside visiting the exercise.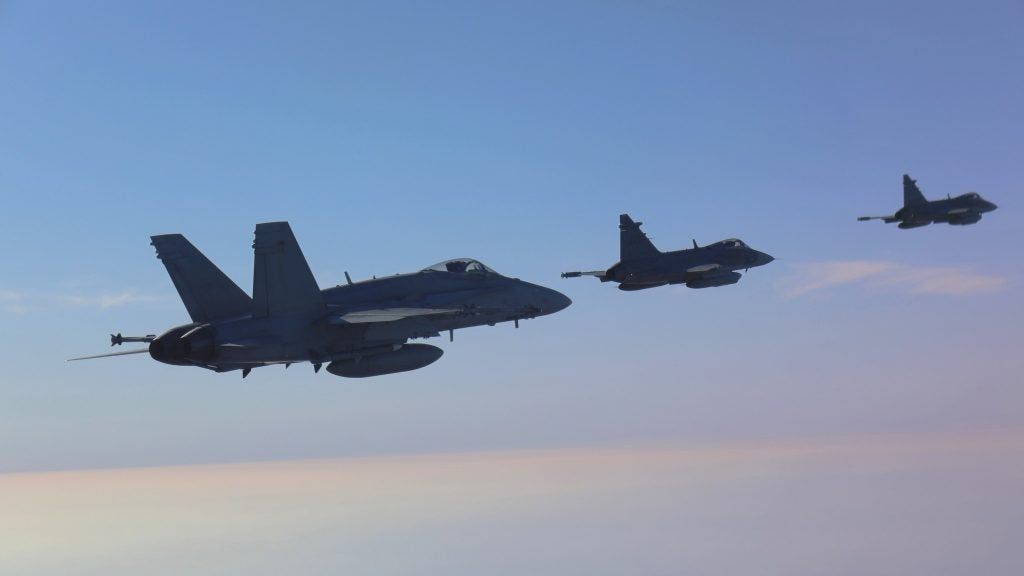 The incident also happened following the announcement by Stockholm that it would be directly delivering military aid to Ukraine following the Russian invasion. Swedish weaponry and other equipment pledged and subsequently delivered to Ukraine to date include AT4 anti-tank rocket launchers, body armor, helmets and military rations.