Canada Selects F-35A For Hornet Replacement's Finalization Phase
The Canadian government announced on Monday that it is now entering the finalization phase of the procurement process for its CF-18 Hornets, with Lockheed Martin's F-35A now all but explicitly the winner of Canada's Future Fighter Capability Project.

The announcement follows reports in the Canadian press earlier on Monday that Ottawa would announce the selection of the American stealth jet later that day, besting Saab's Gripen E. Boeing's F/A-18 Super Hornet Block III had dropped out of contention in December last year, with the Canadian government announcing that a final selection between the two remaining contenders would be made this year. The delivery of the first of the 88 aircraft to be ordered is expected to take place as early as 2025.

Minister of Public Services and Procurement Filomena Tassi said:

"This announcement marks another important milestone in Canada's competitive process to purchase modern fighter jets for the Royal Canadian Air Force. Canadians take great pride in their Armed Forces, and it is important to make sure that they have what they need to keep Canada safe and secure."

At a press conference, Tassi told reporters present that ministers had not been briefed on the evaluation results that found the F-35 to be the best competitor before Monday, a deliberate choice to keep politics away from the procurement decision. According to the minister, this extended to Prime Minister Justin Trudeau, who also only learned on Monday that Lockheed had been deemed the best bidder.
Minister of Innovation, Science and Industry François-Philippe Champagne added:

"Canada's aerospace sector is a world leader and is the top research and development spender among all manufacturing industries. This is one of the largest aerospace procurements in decades, and the resulting economic benefits will help sustain and grow this key industry's global leadership position."

The economic benefits F-35 procurement would bring is something Canada is by now familiar with, as it is one of the eight original members of the Joint Strike Fighter program, having been a Level 3 partner since 1997. Canadian aerospace firms have since participated extensively in the F-35's global supply chain, and according to Lockheed Martin, Canadian companies have already been awarded $2 billion in contracts for work on the F-35.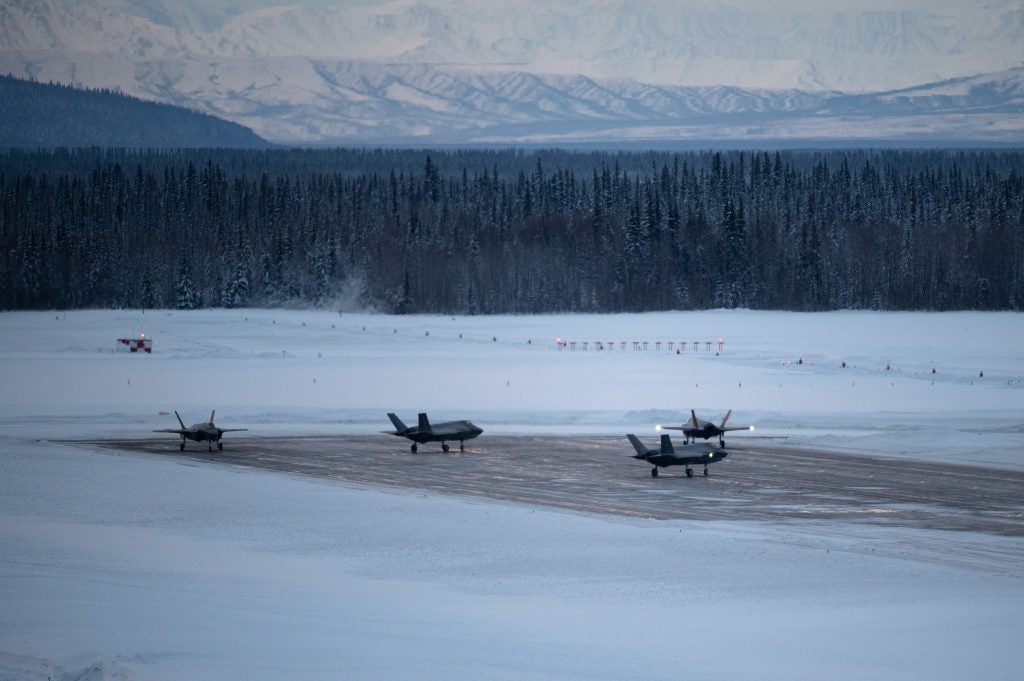 In response to a request for comment, a Lockheed Martin spokesperson said:

"We are honoured the Government of Canada selected the F-35 to move into the Finalization Phase of the competitive process, and we look forward to continuing our partnership with Canadian industry to deliver and sustain the F-35 for the Royal Canadian Air Force. The F-35 will help strengthen defence of the Canadian Arctic and North American security.

The F-35 is the most advanced, most survivable, best value fighter to replace the Royal Canadian Air Force CF-18 fleet. As a cornerstone for interoperability with NORAD and NATO, the F-35 will strengthen Canada's operational capability with our allies. The F-35 gives pilots the critical advantage against any adversary, enabling them to execute their mission and come home safe."