US Department of Defense Hopes to Foster Microelectronics Innovation Hubs
Last week, the US Department of Defense Office of the Undersecretary of Defense for Research and Engineering issued a request for information from "academia, startups, small businesses, government labs, and domestic semiconductor manufacturers" concerning the possibility of creating regional innovation hubs for microelectronics.
These efforts would be supported by reducing barriers to innovation such as the multitude of restrictions which make it hard to introduce new materials to "high-volume fabrication processes". Moreover, it is hoped the initiative will enable the use of "new models, science, and technology" to enable superior and cost-effective manufacturing and incentivize domestic innovation of dual-use microelectronics which can be used by both the Department of Defense and the private sector.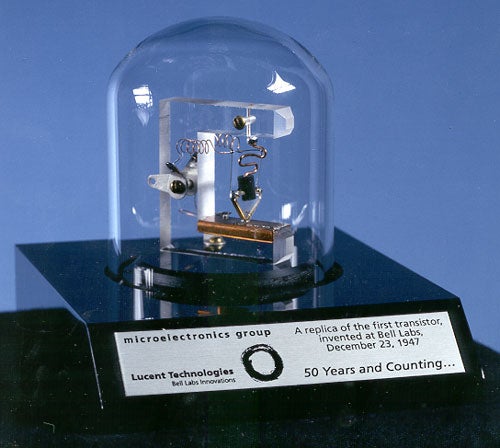 The request for information explains some of the key issues with the state of America's current microelectronics sector:
"There are several significant hurdles that hardware startups face, including limited or expensive access to necessary facilities and design infrastructure, high costs of design intellectual property, limited expertise with hardware engineering, and high costs of prototyping.  As a result, the number of U.S. hardware startups has dropped significantly and foreign investment in U.S.-based technology startups has enabled offshore fabrication and maturation of emerging technologies."
The overall idea is to create a Microelectronics Commons which consists of regional hubs which bring together private and public sector experts which allows for a quick move from testing to manufacturing. A Department of Defense release listed the key goals:
Create "Lab-to-Fab" testing/prototyping hubs to build a network focused on maturing microelectronics technologies
Provide broad access to these prototyping hubs, potentially through augmented academic facilities (i.e. a local semiconductor company or a Federally Funded Research and Development Center)
Facilitate microelectronics education and training of students at local colleges and universities, and provide a potential pipeline for an engineering workforce to bolster the local semiconductor economy
Maintaining a technological edge and secure supply chain in this sector is key for American defense. According to Defense Under Secretary for Research & Development Heidi Shyu:
"Microelectronics are vital to every aspect of our lives from delivering power to our homes to securing our nation's infrastructure. […] They also support nearly all DoD activities, enabling capabilities such as GPS, radar, and command, control, and communication systems."
The full text of the request for information is available here.