RAAF P-8A Hit by Laser During "Dangerous" Encounter with Chinese Navy
A People's Liberation Army Navy (PLAN) warship allegedly lasered a Royal Australian Air Force (RAAF) surveillance plane while transiting the Arafura sea, within Australia's Exclusive Economic Zone (EEZ). The "serious safety incident" occurred on 17 February, during a "routine surveillance flight over Australia's northern approaches" according to the Australian Department of Defence (DOD). China has contested Australia's account of the events and asserted that the PLA vessels "maintained safe, normative and professional operations" during the encounter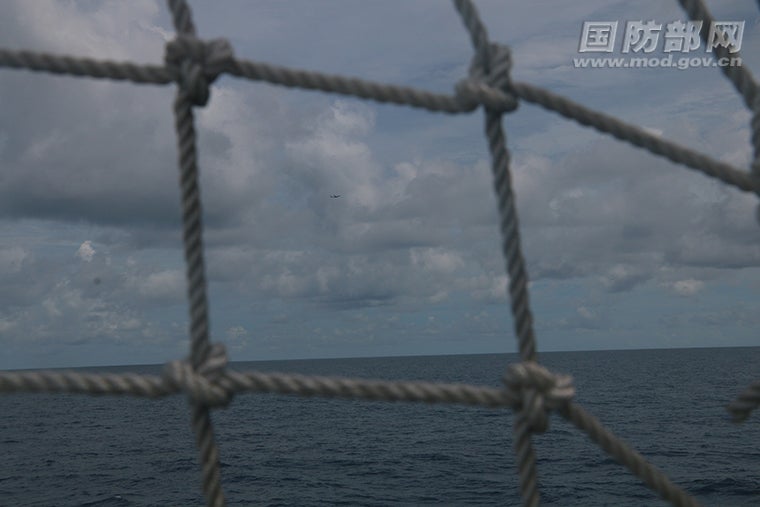 Australia identified a task group of two Chinese vessels, a Type 052D Guided Missile Destroyer (DDG) and a Type 071 Landing Platform Dock (LPD), as the perpetrator of the lasing. Headquarters Joint Operations Command (HQJOC) has not specified which vessel fired the laser. Prior to entering the Arafura sea, the two ships appear to have been part of a larger Surface Action Group (SAG), made up of four ships. The SAG was first spotted by HMAS Arunta in the Java Sea, before once again being tracked entering the Timor Sea.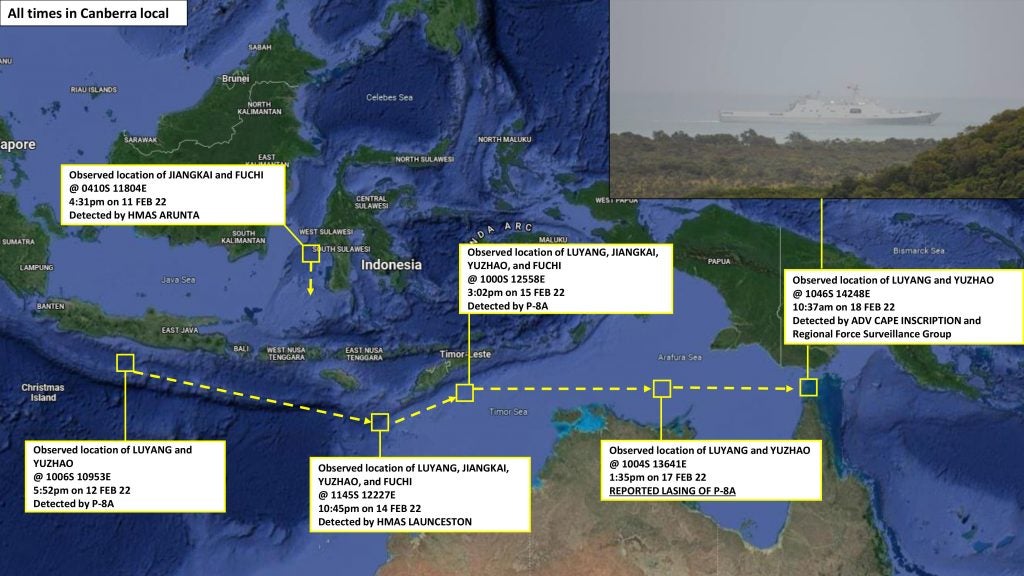 Australian Prime Minister, Scott Morrison, described the incident as "an act of intimidation" and demanded an investigation. The Labor party also condemned the event, describing it as "reckless and unprofessional". Japanese Ambassador to Australia, Yamagami Shingo, said that Japan was "fully behind" Australia.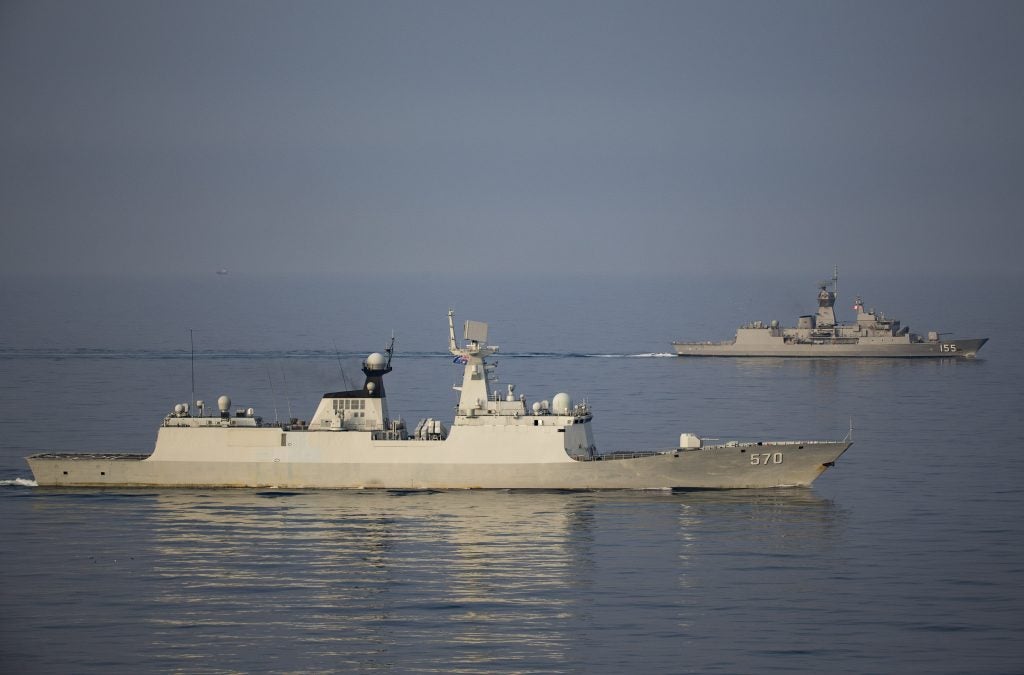 The Chinese Ministry of National Defence (MND) accused Australia of spreading "false information" and being a "nuisance". It also rejected its account of the incident as baseless.