GM Defense Joins General Dynamics Land Systems OMFV Team
General Dynamics Land Systems announced on 15 February that General Motors subsidiary GM Defense was joining its project team for the U.S. Army's Optionally Manned Fighting Vehicle competition.

The General Dynamics Land Systems-led (GDLS) team is offering the Griffin III as its contender in the OMFV program, which aims to replace the Bradley Fighting Vehicle. Other core members of GDLS' OMFV team include AeroVironment, Applied Intuition and General Dynamics Mission Systems.

GM Defense is currently building the Infantry Squad Vehicle (ISV) for the Army, with the lightweight mobility vehicle its first major contract from the Department of Defense. The Army aimed for rapid acquisition of the ISV, with a production contract awarded in just 16 months from program start, giving GM Defense experience with the type of rapid development and innovation also sought in the OMFV program. More recently, GM Defense also announced its intentions to build a prototype electric Light Reconnaissance Vehicle this year, using the powertrain of the civilian Hummer EV in a manner similar to the reuse of Chevrolet Colorado ZR2 components for the ISV.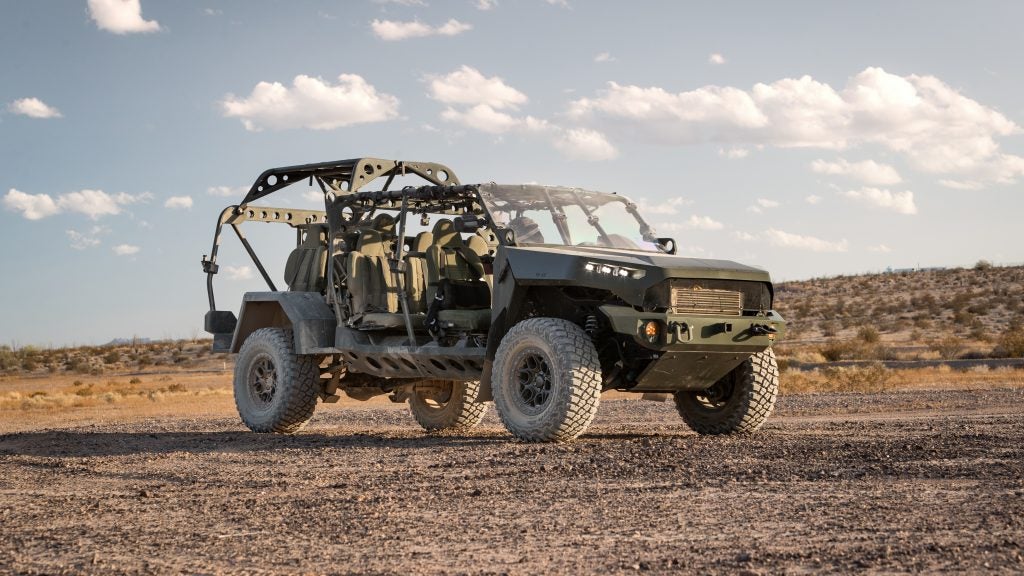 "Our team continues to grow stronger and gain momentum as we aggressively push to provide this important capability for the Army," said Don Kotchman, General Dynamics Land Systems vice president and general manager of U.S. Operations. "This collaboration with commercial powerhouse GM Defense brings together world-class capabilities from both companies to meet the future needs of the U.S. Soldier operating in a multidomain environment."

GM Defense president Steve duMont stated that he was "excited" to join the GDLS team, adding:

"I see tremendous synergies as we seek to leverage our core capabilities in integrated vehicles, power and propulsion and mobility and autonomy to support the OMFV program. We look forward to collaborating with a great company such as General Dynamics Land Systems, as we combine and leverage our advanced technologies, digital design expertise and manufacturing scale to help produce the most capable infantry fighting vehicle for the U.S. Army warfighter."