Taiwan's Navy Commissions First Two Minelaying Squadrons
The Taiwanese Navy established its first two minelaying squadrons on January 14, with a ceremony at the Zuoying naval base in Kaohsiung. The Republic of China Navy's 192th Fleet's first and second minelaying squadrons are the first dedicated minelaying squadrons in the Navy's history, each equipped with a single minelayer.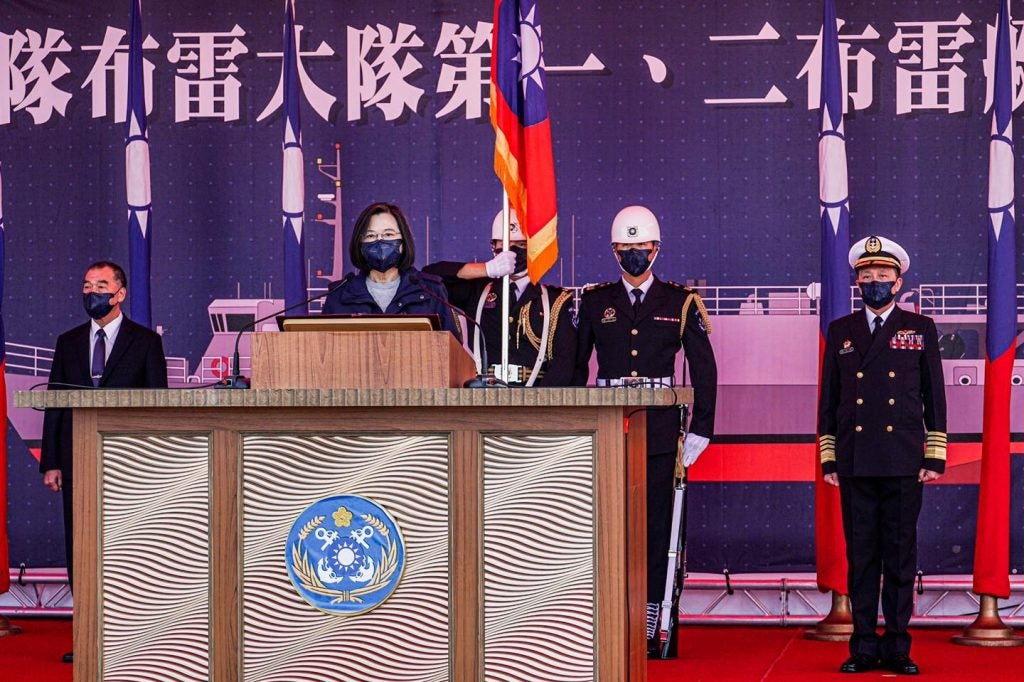 In her speech at the ceremony commissioning the squadrons, Taiwanese President Tsai Ing-wen said that the official entrance into service of the minelayers was an "important moment", testifying to Taiwanese progress in advancing its domestic defense industry and Taiwan's determination to defend itself.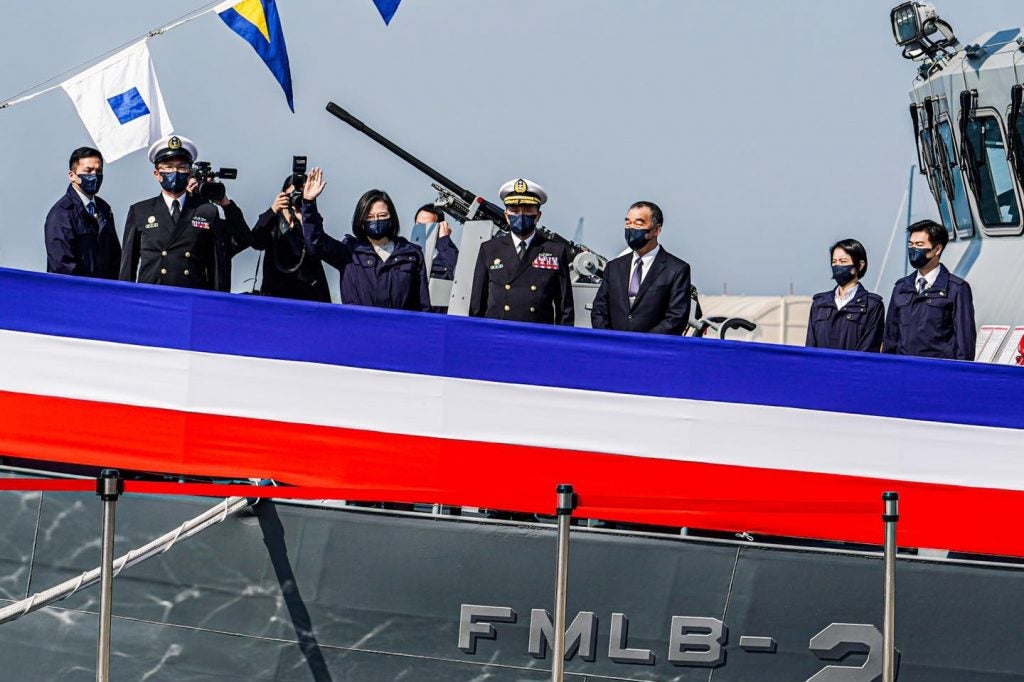 President Tsai said that previous Navy minelayers were converted landing craft, with mines manually laid by sailors. In addition to the limited pace of manual minelaying, the landing craft were not designed for poor sea conditions, increasing both the difficulty of the mission and risk to ship and crew.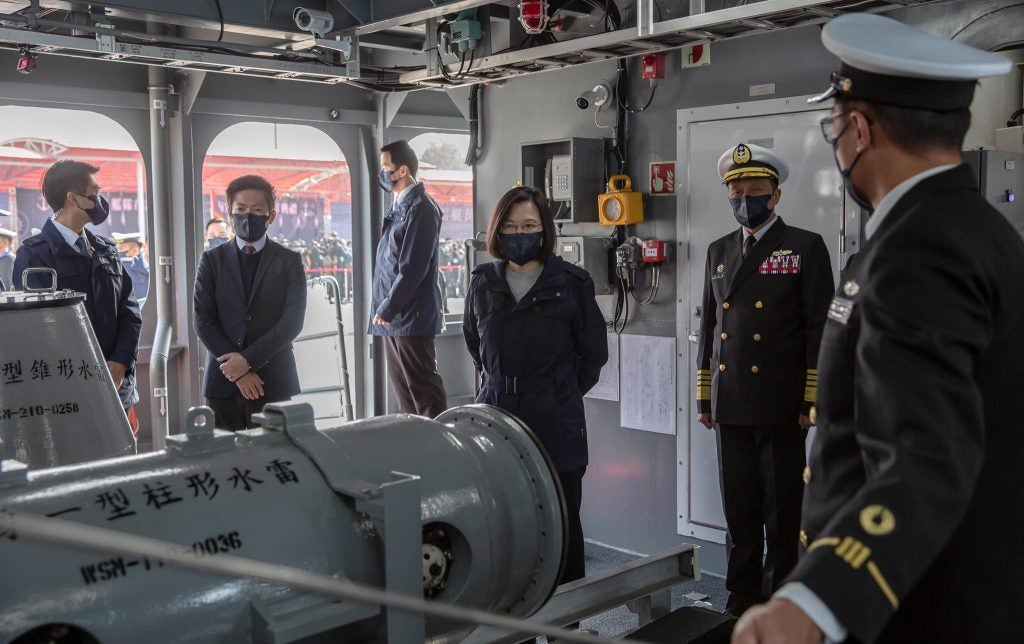 The new Lungteh Shipbuilding-manufactured minelayers, however, are equipped with an automatic minelaying system developed by the National Chung-shan Institute of Science and Technology (NCSIST). In addition to speeding up mine deployment with greater accuracy, the automated system also allows minelaying to be carried out even in rough seas.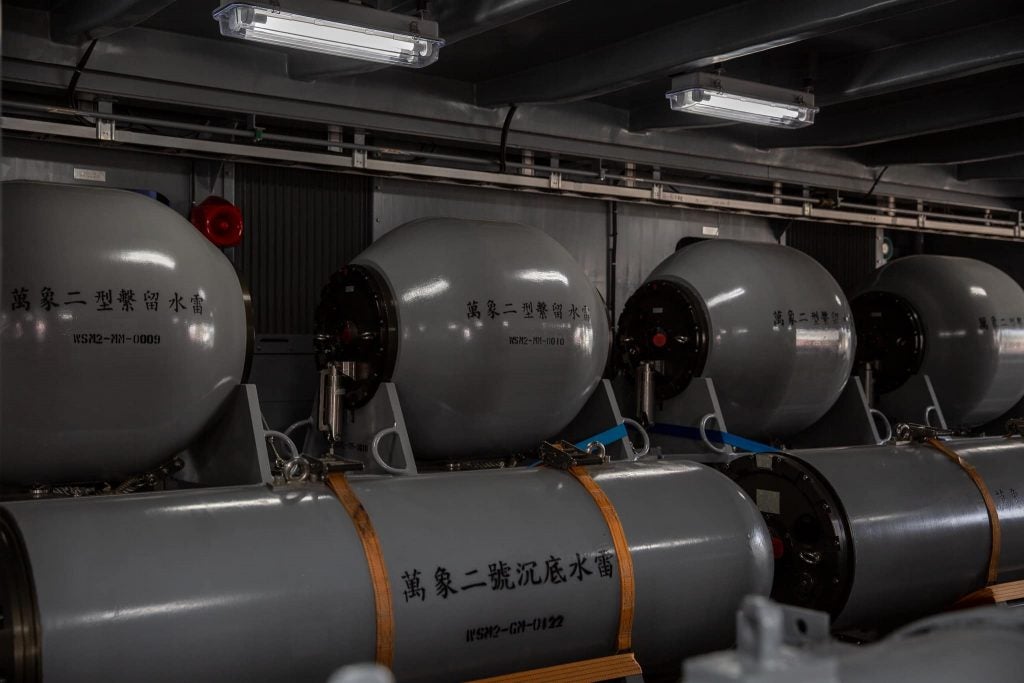 The Republic of China Navy allocated NT$917.77 million ($33.25 million) between 2017 and 2021 for the construction of four such minelayers. While all four were delivered by the end of 2021, only two have officially entered service. In addition to the minelaying system and its three minelaying tracks per side, each minelayer is equipped with a 20mm cannon, as well as a single 7.62mm machine gun on each side.

According to ROC Naval Fleet Command, the minelaying forces were established in accordance with the Ministry of National Defense's guidance to build up Taiwan's asymmetric warfare capabilities, adding that the minelayers are capable of collaborating with allied forces to jointly deter or delay hostile amphibious landings.