JASDF Aggressor F-15 Goes Missing Over Sea Of Japan
The Japanese Ministry of Defense has stated that earlier reports of the rescue of a crew member of a Japanese Air Self-Defense Force F-15 that disappeared from radar over the Sea of Japan on Monday were a "false alarm". Search and rescue efforts for the aircraft's crew remain underway, after the discovery of suspected debris at sea.

The Ministry of Defense had reported earlier in the day that contact was lost with the F-15 around 5:30PM local time, shortly after it took off from Komatsu Air Base in Ishikawa Prefecture. Komatsu base command reports that the F-15 involved is a two-seater F-15DJ with two crew members aboard. The aircraft is assigned to the Tactical Fighter Training Group, better known as the JASDF's aggressor squadron.

The F-15 was heading out for a routine training mission over the Sea of Japan when radar contact was lost around 5 kilometers northwest of Komatsu. Search and rescue operations were launched shortly afterwards, with the Kanazawa Coast Guard office stating to the NHK that an eyewitness near the Hashidate Fishing Port in Kaga City reported seeing a red light out at sea around the time contact with the aircraft was lost.

Three Japan Coast Guard patrol boats are now among ships searching for the F-15 and its crew near the missing aircraft's last known location. Following the discovery of what is suspected to be aircraft debris offshore, search and rescue efforts are being conducted on the presumption that the F-15 crashed into the sea.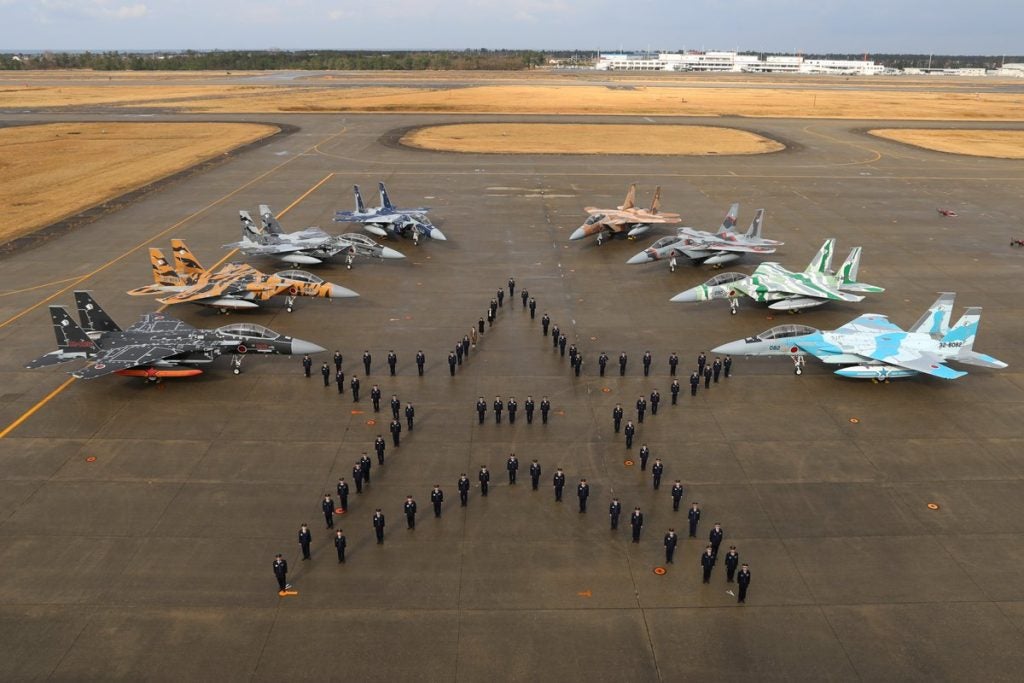 The Tactical Fighter Training Group provides dissimilar air combat training for the JASDF, with detachments traveling to air bases around Japan from their home base of Komatsu Air Base to train various JASDF squadrons in air-to-air combat. In addition to the elite stature of group pilots, F-15s operated by the group also stand out due to their colorful aggressor paint schemes, intended to ease visual identification of aircraft during training.