Baltic Nations To Supply Javelin, Stinger Missiles As Military Aid For Ukraine
Lithuania, Latvia and Estonia have announced that they will be delivering Stinger man-portable surface-to-air missiles and Javelin anti-tank guided missiles to Ukraine as military aid, in addition to other equipment and supplies for Ukrainian troops.

According to a joint statement by the three nations' defense ministries, Estonia will be supplying Ukrainian forces with Javelins, while Latvia and Lithuania will deliver Stingers and "adjacent equipment". While no timetables or quantities were given, the three countries say that they and their allies are "working together expeditiously" to deliver the aid to Ukraine, adding that:

"We sincerely hope that Ukraine will face no need to use this equipment and call on Russian Federation to cease its aggressive and irresponsible behavior."

Lithuania's defense ministry also told the Baltic News Service that it would be delivering "mobile thermovisual surveillance devices" to Ukraine. The devices will be used by Ukrainian special forces. Meanwhile, Latvia's Ministry of Defense will be supplying personal equipment and ready-to-eat meals in addition to the Stingers.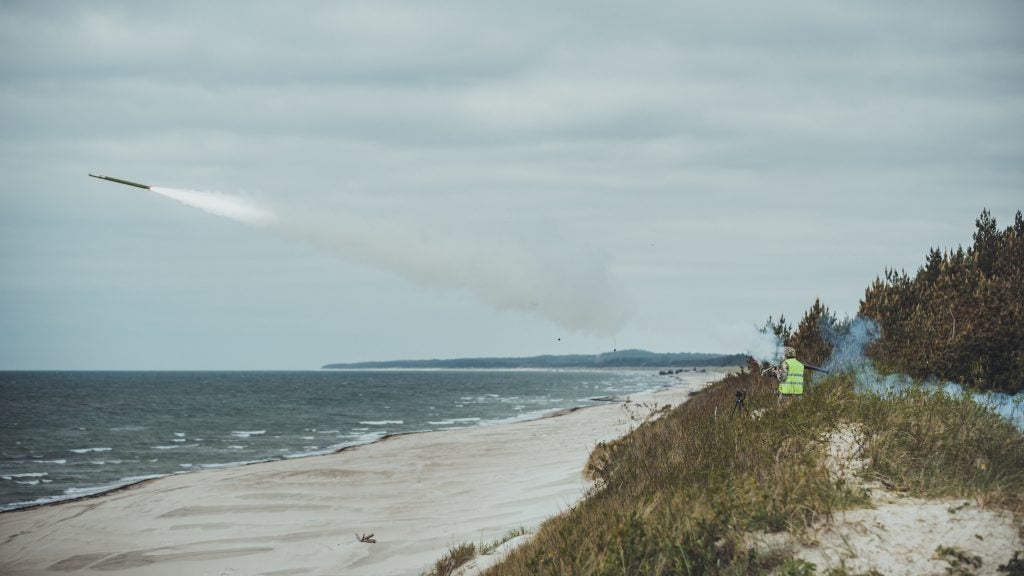 The announcement of the deliveries follow U.S. clearance for the transfers earlier this week, with a State Department spokesperson telling Reuters on January 19 that Estonia, Latvia, Lithuania and Britain had been granted permission to transfer American-made military equipment to Ukraine. However, the spokesperson did not provide details on what weapons or systems would be delivered by the countries in question. It has also been reported that Germany has blocked the transfer of Soviet-built D-30 howitzers which Estonia procured from Finland who originally acquired them from Germany after reunification. The move comes in line with Berlin's arms-transfer policy which restricts the transfer of arms to regions experiencing tension or unrest.

News of the clearance, however, was overshadowed by President Joe Biden's comments the same day that implied divisions within NATO on how to respond to a possible "minor incursion" by Russia. Kyiv was outraged by the remarks, coming so soon after Secretary of State Antony Blinken had pledged support and further military aid for Ukraine during meetings with Ukrainian officials, with President Volodymyr Zelensky saying on Twitter that "there are no minor incursions and small nations".

The United Kingdom was the first this week to publicly announce the delivery of military aid in response to growing fears of an imminent Russian attack on Ukraine, with as many as eight Royal Air Force C-17 flights delivering Next Generation Light Anti-tank Weapons. In addition to the weapons themselves, a small number of UK personnel have been dispatched as part of the UK's long standing Operation Orbital, to train Ukrainian forces in the use of the shoulder-fired anti-armor weapons.