Secretary of State Blinken Visits Ukraine In New Diplomatic Push
Secretary of State Antony Blinken arrived in Kiev on Wednesday, ahead of a trip to Germany and a subsequent meeting with Russian Foreign Minister Sergei Lavrov in Switzerland on Friday. The meetings are part of a renewed diplomatic push by the United States, as fears grow in Washington of an imminent Russian attack on Ukraine.

Following meetings in Kyiv with Ukrainian President Volodymyr Zelenskyy and Foreign Minister Dmytro Kuleba, Blinken emphasized U.S. support for Ukraine during a joint press conference with Kuleba, stressing that Washington would do "nothing about Ukraine without Ukraine". While he reiterated American commitment to diplomacy to resolve the crisis, Blinken also said that the U.S. was committed to bolstering Ukraine's defenses, claiming that "We have given more security assistance to Ukraine in the last year than at any point since 2014", with deliveries expected to continue through the coming weeks.
In response to a question on recent reporting by German newspaper Handelsblatt that claimed that the United States and the European Union abandoned plans to cut off Russia from the SWIFT international payments system in the event of a new Russian attack on Ukraine, Blinken reiterated that the U.S. and EU were in close coordination in developing a set of sanctions that would "include things that we have not done in the past". The Secretary had previously alluded to the possibility of effectively cutting off Russia from the global economy using similar phrasing.
Prior to meeting with Ukrainian officials, Blinken met with employees and families of the U.S. Embassy to communicate State Department contingency plans in the event of further Russian escalation.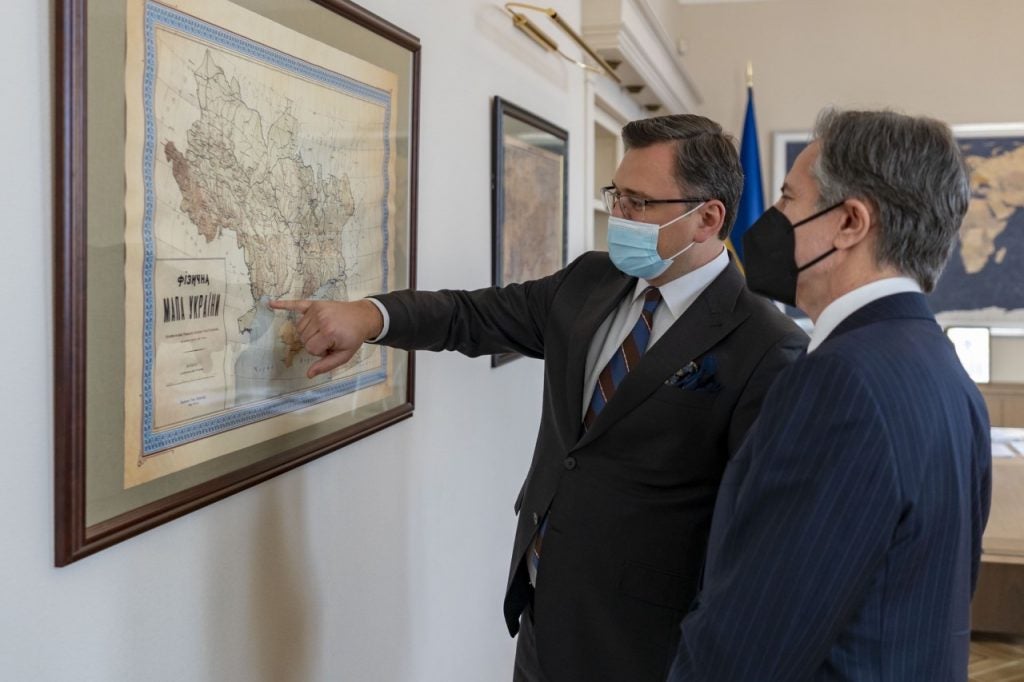 On January 20, Blinken will visit Berlin, meeting with German Foreign Minister Annalena Baerbock and the Transatlantic Quad. The meetings will discuss joint efforts to deter further Russian aggression against Ukraine, including allies' and partners' readiness to "impose massive consequences and severe economic costs" on Russia in the event of an attack.

The announcement of Blinken's trip to Europe was made after Blinken spoke with Lavrov earlier on Tuesday, where they agreed to a meeting in Geneva. According to a State Department readout, Blinken emphasized the importance of diplomacy to deescalate tensions surrounding the buildup of Russian military equipment and personnel on its border with Ukraine, stressing an "unshakable" commitment to Ukrainian sovereignty and territorial integrity.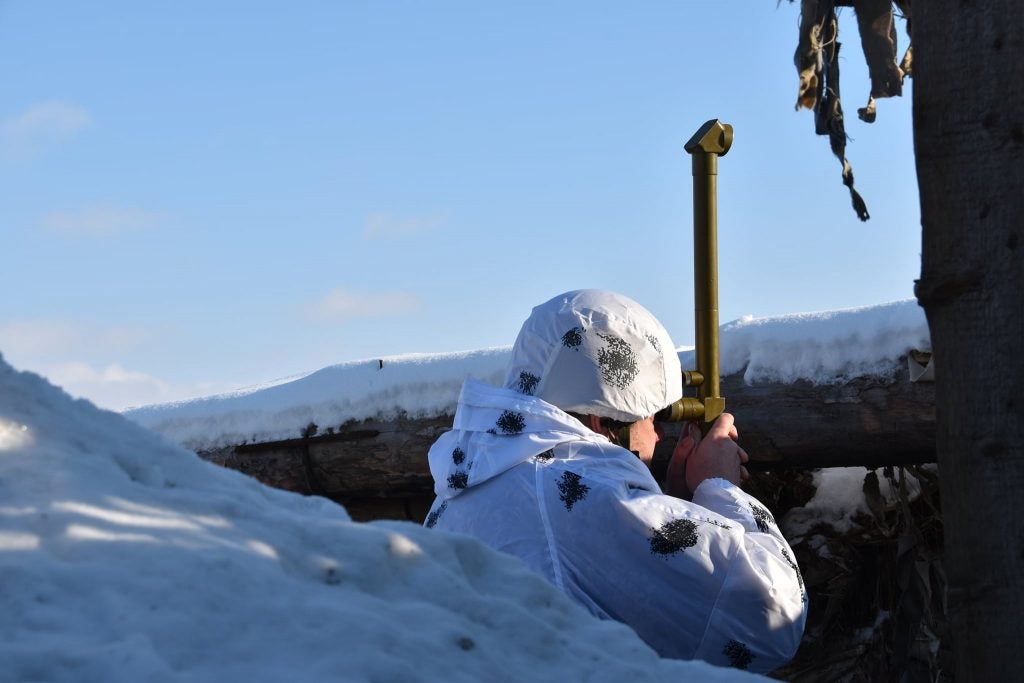 A senior State Department official that briefed reporters on a conference call reiterated that meaningful diplomatic progress could only be made in an environment of deescalation, saying that the deployment of Russian troops to Belarus was the "exact opposite" of that. The official said that their deployment was "neither an exercise nor normal troop movement", but rather a show of force designed to cause or give false pretext for a crisis Russia would use to justify an invasion, warning that "we are now at a stage where Russia could, at any point, launch an attack on Ukraine".