Turkey Starts Production of HURJET Jet Trainer and Light Attack Aircraft
Production and assembly activities for the prototype aircraft of the HÜRJET Project, which was launched by Turkish Aerospace Industries (TAI) in 2017 in order to meet the Turkish Air Force's jet trainer and light attack aircraft needs, have begun.
TRT News, Turkey's official news agency, initially exhibited the production and assembly line of Turkey's first domestic jet aircraft on 11 January. The assembly of three prototypes, which are planned to be utilized in structural static testing and flight test activities, can be seen in the footage which was share on twitter.
TAI Aircraft Deputy General Manager Atilla Doğan stated that the plane was not manufactured as a whole, but rather in sections. Doğan stated, "The fuselage, for example, is divided into many sections. The tail and the wings have been separated. Each of them comes with its own assembly kit. That's the process we're in right now."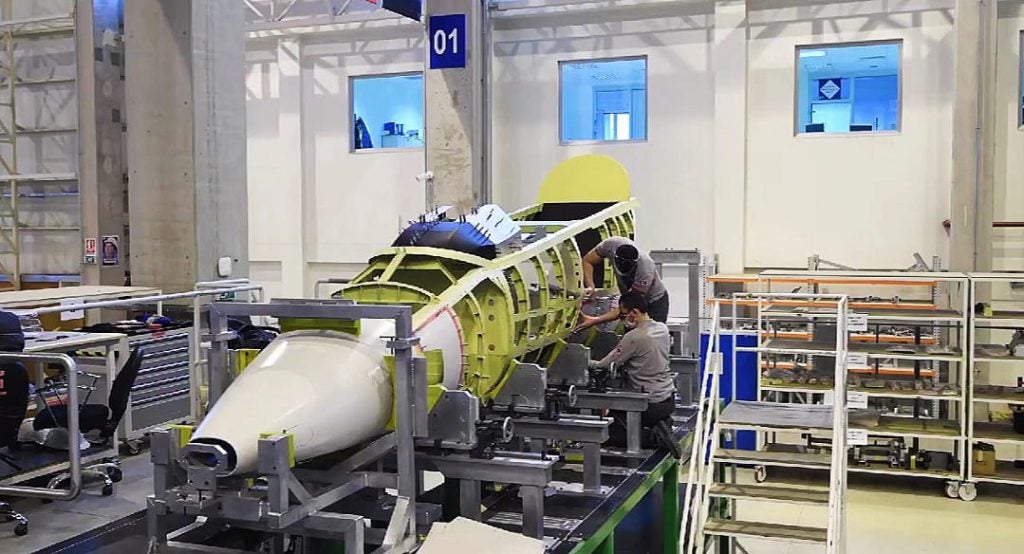 1400 engineers and technicians are hard at work assembling the 7,794 parts of the aircraft so that the three Hürjet prototypes, which are now on the manufacturing line, can pass the Final Assembly Line by the middle of 2022. TAI plans to take the Hürjet out of the hangar at the end of the year when all of the assembly work is completed, and the first prototype is set to make its maiden flight on 18 March, 2023, following ground tests.
TAI Aircraft's Deputy General Manager, Atilla Doğan, stated, "It will be an aircraft containing the latest technology in the world. In terms of flying control, our aircraft will be superior than others, particularly in the avionics section. Because it will be an aircraft containing the latest technology." The Hürjet is principally planned to replace the T-38 jet trainers in the Turkish Air Force Command's inventory. In addition, Hürjet's variant, known as "Hürjet-C," is planned to support the F-16 aircraft in combat missions.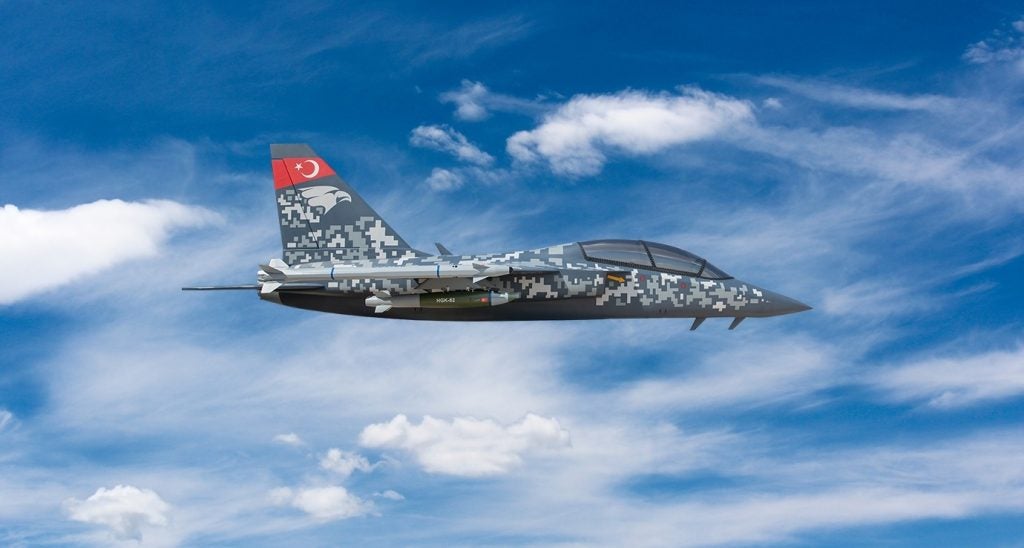 In addition, work on deploying Hürjet to Turkey's TCG Anadolu, a multi-purpose amphibious assault ship, is ongoing. "Since HÜRJET will be a low-stall aircraft, it is conceivable to land on TCG Anadolu," Turkish Aerospace Industries CEO Temel Kotil noted recently. "If the stall speed needs to be changed, the wing structure should be changed as well," he said.
Hürjet will measure 13.6 meters in length, 9.5 meters in wingspan, and 4 meters in vertical tail height. It'll have a payload capacity of 2,721 kilos, as well as in-flight refueling, automated flight capability, a head-up display, and aircraft systems that are compatible with the pilot's augmented reality helmet. The aircraft can reach a top speed of Mach 1.4, fly at heights of up to 14 thousand meters, and have a range of 2,592 kilometers, according to reports.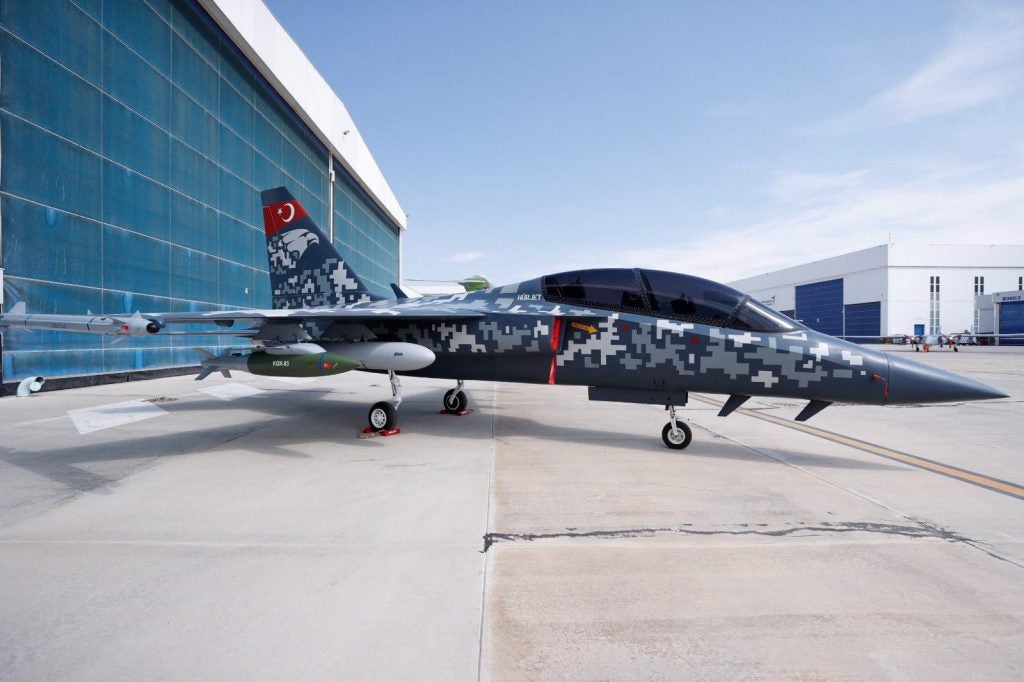 Hürjet's armed version features seven weapon stations. With three weapon stations on each of the wings and one under the fuselage, Hürjet is intended to be able to carry practically all domestic air-deployed missiles and bombs, including Gökdoğan and SOM. In addition, a domestically developed, high-precision 20mm gun will be on board.