Brazilian Air Force Procures Two Hermes 900 UAVs from Israel
Elbit Systems, an Israeli aerospace and defense company, stated on 5 January, that its Brazilian subsidiary, AEL Sistemas, has won a contract to supply the Brazilian Air Force (FAB) with additional Hermes 900 Unmanned Aerial Systems (UAS). Elbit Systems further stated that the contract will be fulfilled in 16 months, which covers spare parts support as well as the delivery of Hermes 900 UAS systems to the Brazilian Air Force.
The company did not to reveal the contract's financial specifics or how many more Hermes 900 aircraft were ordered, despite the Brazilian Air Force announcing on 30 December that the contract will increase its Hermes 900 fleet from two to four aircraft.
"The contract demonstrates the priority we are giving to these systems, which have proven to be very important not only for the defense of Brazil, but for actions to combat transnational crimes, illegal mining, fire control and deforestation," said Brazilian Air Force Commander Air Brigade Lieutenant Carlos de Almeida Baptista Junior. "They are systems of great importance for our country."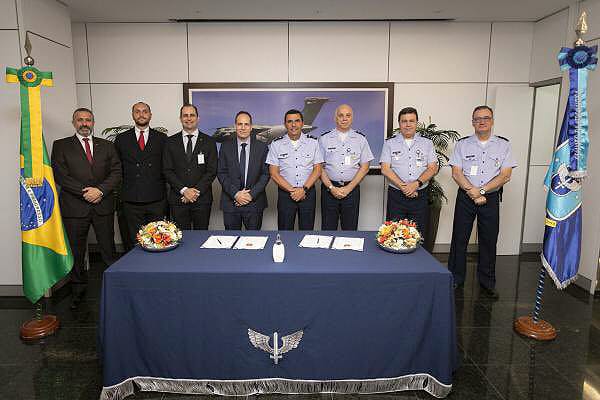 Yoram Shmuely, General Manager of Elbit Systems' Aerospace, commented: "We are proud to be an integral part of the FAB UAS fleet's growth roadmap. We are pleased by the growing customer base of the Hermes family of UAS users around the globe."
The Hermes 900 is a tactical medium-altitude, long-life unmanned aerial vehicle (UAV) developed by Elbit Systems to allow the Israel Defense Forces to conduct intelligence, surveillance, target acquisition, and reconnaissance (ISTAR) operations. It entered service in 2012 with the improvement of the Hermes 450 model.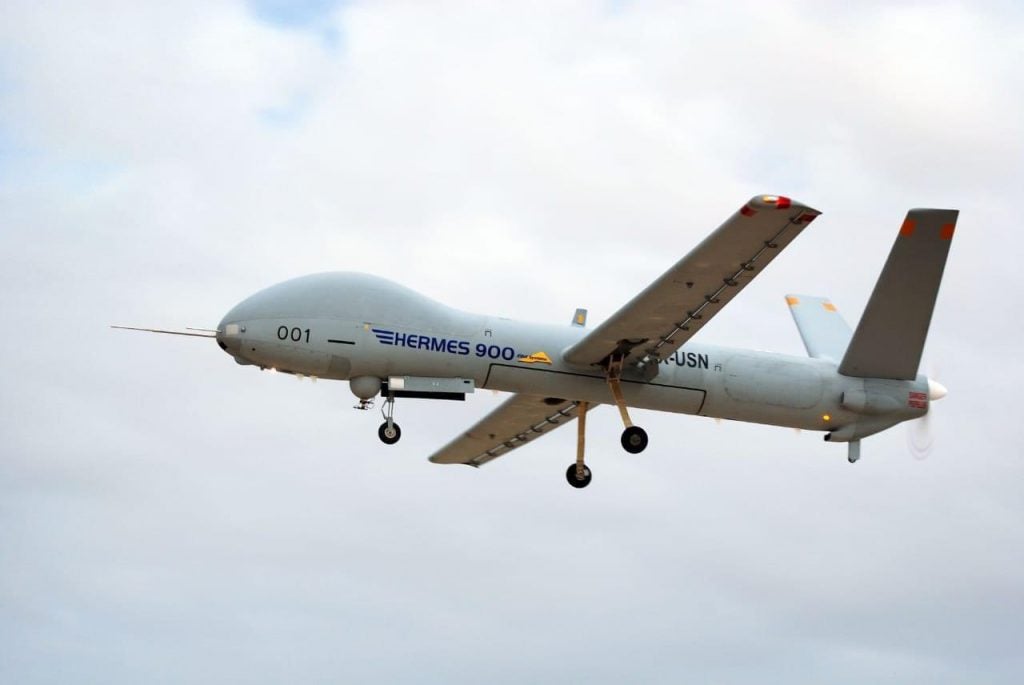 The Hermes 900 has a length of 8.3 meters and a wingspan of 15 meters, it can stay in the air for up to 36 hours for reconnaissance and surveillance operations. The Hermes 900 has a top speed of 140 mph, a cruising speed of roughly 70 mph, and can fly at heights of up to 30,000 feet thanks to a Rotax 914 turbocharged engine producing 115 hp. The drone can be equipped with standard and long range EO/IR/laser, SAR/GMTI & MPR, COMINT/DF, COMINT GSM, COMMJAM, ELINT, EW, hyperspectral systems, large area scanning systems, and other utility systems, thanks to a payload capacity of 350 kg. Azerbaijan, Brazil, Canada, Chile, and Colombia are among the 12 countries that currently use the Hermes 900.