USS Portland Conducts High-Energy Laser Weapon Test In Gulf of Aden
The United States Navy announced on 15 December that the amphibious transport dock USS Portland had conducted a high-energy laser weapon system demonstration while sailing in the Gulf of Aden. During the December 14 demonstration, the USS Portland's Solid State Laser – Technology Maturation Laser Weapons System Demonstrator (LWSD) Mark 2 MOD 0 successfully engaged a static surface training target.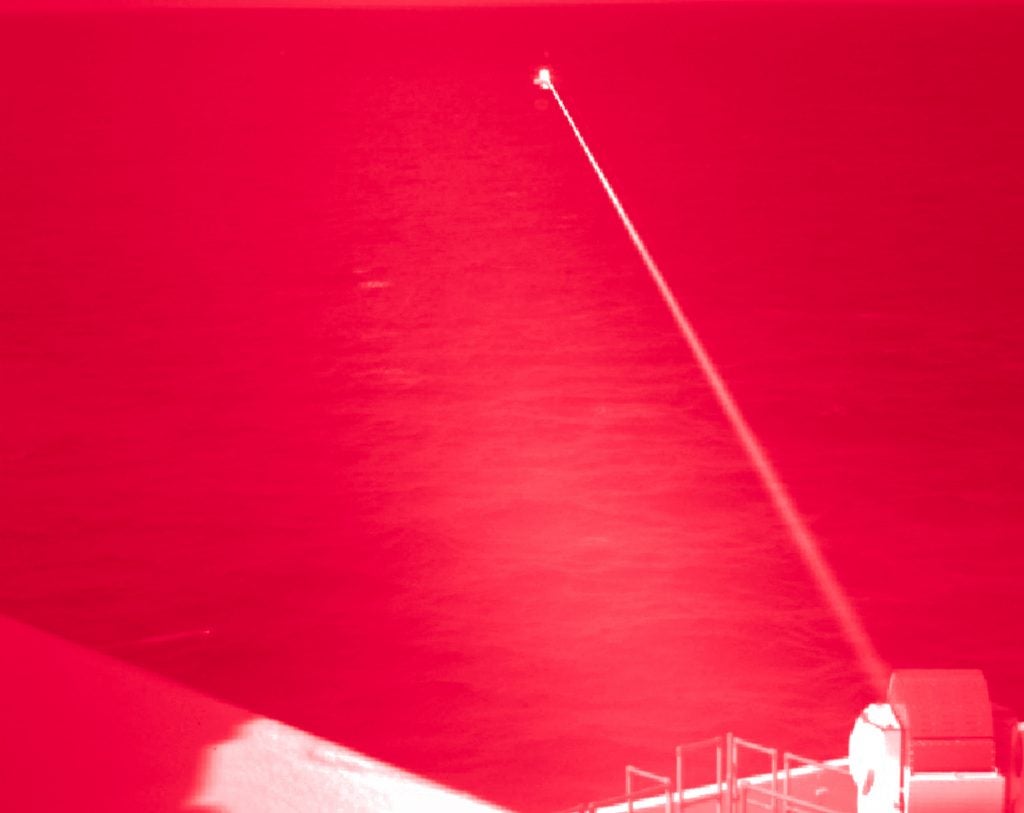 The demonstration follows a previous test in May 2020, when the USS Portland's LWSD successfully disabled a small unmanned aerial system while sailing in the Pacific Ocean. The amphibious transport dock was selected in May 2018 by the Office of Naval Research to be the first ship to be equipped with the experimental laser weapon, which intends to ultimately create a 150-kilowatt laser weapon system.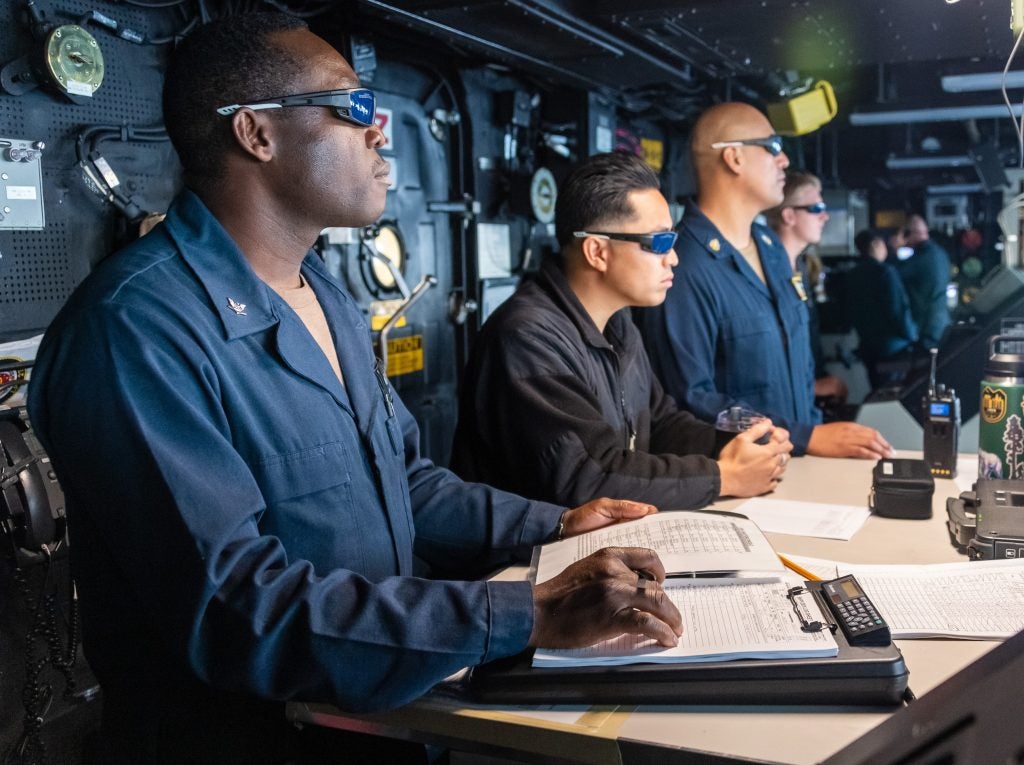 The Navy considers the LWSD as a next-generation follow-on to the Laser Weapon System (LaWS), a 30-kilowatt laser installed on the interim afloat forward staging base USS Ponce (AFSB(I)-15) between 2014 and 2017. USS Ponce had tested the LaWS in the Middle East, gathering data and learning lessons on how the LaWS performed in an operational setting against low-end asymmetric threats, with the Navy announcing in December 2014 that it had authorized use of the LaWS as a defensive weapon.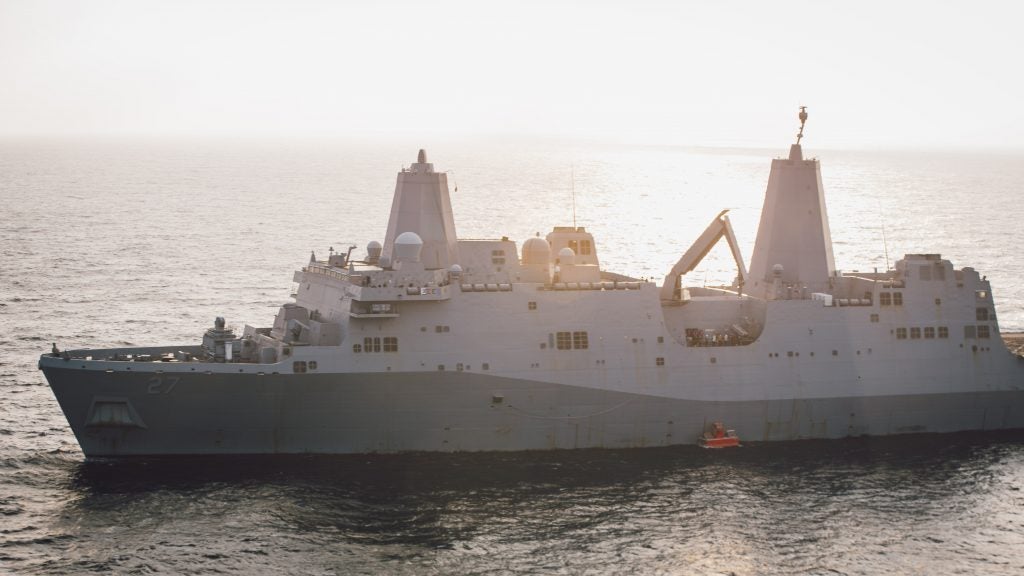 The USS Portland is currently part of the Essex Amphibious Ready Group, with other elements including the USS Essex, dock landing ship USS Pearl Harbor and embarked Marines from the 11th Marine Expeditionary Unit. The Amphibious Ready Group departed its home port of San Diego in August 2021, arriving in the Middle East in September.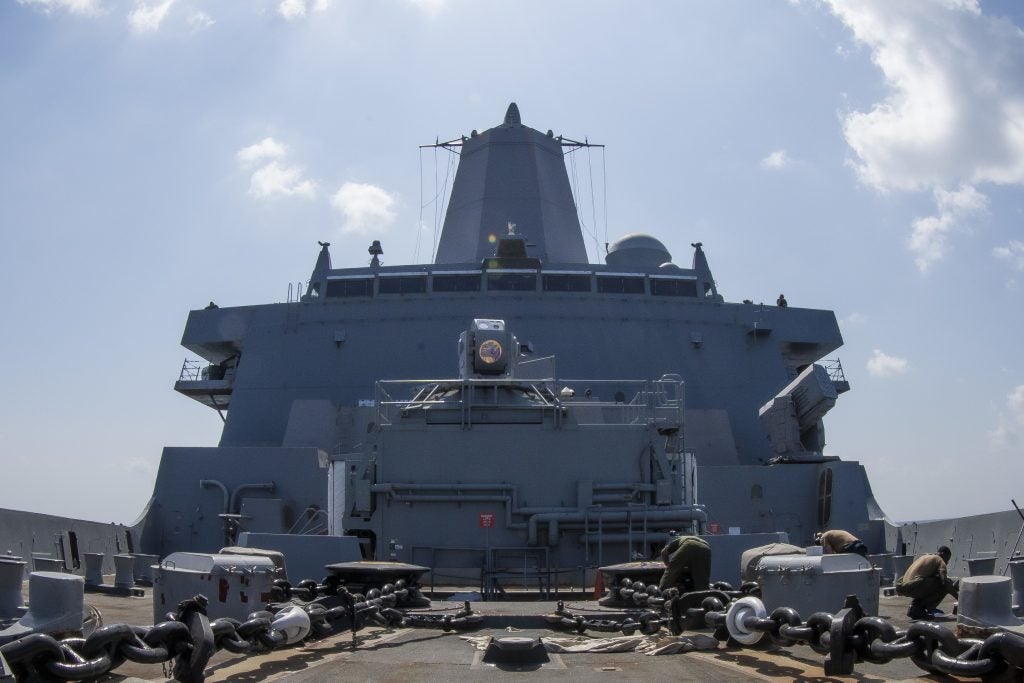 The U.S. Navy press release notes that the region's geography, climate, and strategic importance provide a "unique" environment for technological innovation, with the 5th Fleet's unmanned experimentation task force, Task Force 59, having previously launched operational trials of the Saildrone Explorer unmanned surface vessel off the coast of Jordan earlier this month.