Kuwait Receives Its First 2 Eurofighter Typhoon Multi-Role Fighter Jets
The Kuwait Air Force received the first two Eurofighter Typhoon fighter jets produced by the Italian company Leonardo on December 8, according to the Kuwaiti General Staff's social media account.
Deputy Commander of the Kuwait Air Forces Bandar al-Mezyen, Kuwait's Ambassador to Italy Sheikh Azzam Al-Sabah, and CEO of Leonardo Herman Claesen were present at the delivery ceremony in Turin, Italy.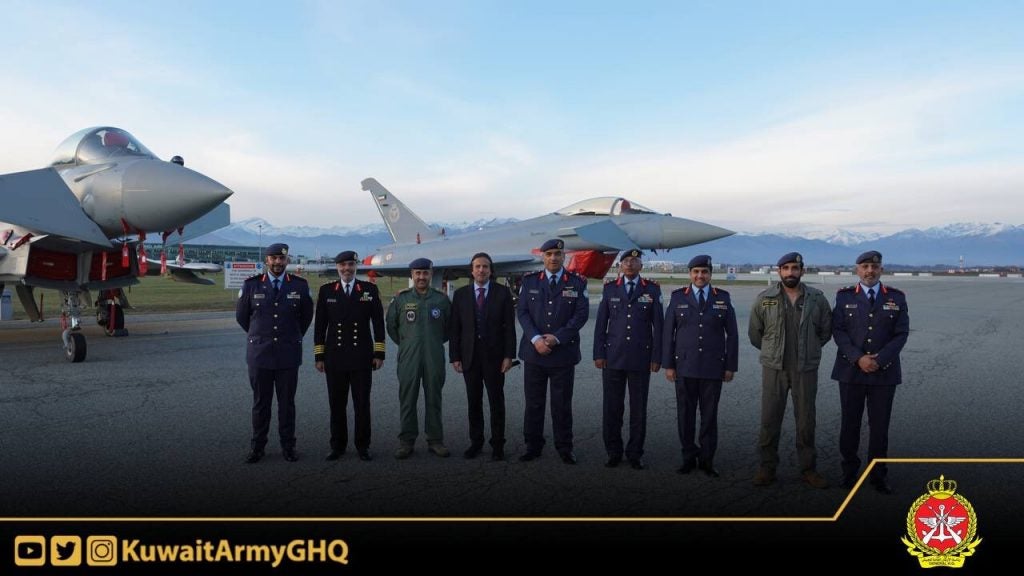 "We are reaping the long-term fruits of our cooperation with the Italian company Leonarda," Deputy Air Force Commander al-Mezyen told Kuwaiti official news agency Kuna following the ceremony. "Kuwait will receive its first two fighter planes next week. The new Typhoon fleet is the best in its class with electronic warfare, diversified weapon systems and e-scan radar (CAPTOR-E)."
In September 2015, Kuwait's Ministry of Defense signed a memorandum of understanding with Italy's Ministry of Defense to procure Eurofighter Typhoon fighter jets for its Air Force. Following the signing of a memorandum of understanding, Kuwait and Leonardo signed an agreement in April 2016 for 8 billion euros ($9.09 billion) for the procurement of 28 Eurofighter Typhoon fighter jets (6 two-seat, 22 single).
The agreement also included logistics, operational support, and personnel training, all of which would be carried out in collaboration with the Italian Air Force. The first delivery of the Multipurpose aircraft, which began production in 2017, was initially scheduled for 2020, but due to the Coronavirus outbreak, deliveries were delayed. The Kuwaiti Ministry of Defense estimates that all aircraft will be delivered by 2022, with the aircraft remaining in service until 2050.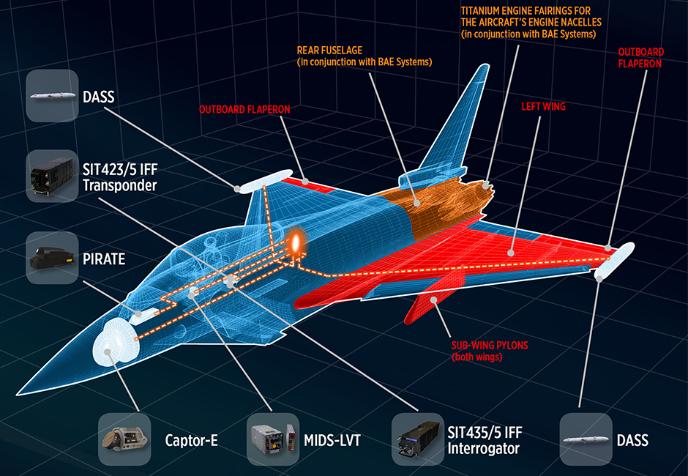 The 28 Eurofighter Typhoons being built for Kuwait will be the largest-capacity Eurofighter Typhoons ever built. Air-to-air missions will be carried out with the AIM-120C7 AMRAAM, Meteor, and IRIS-T missiles, while air-to-ground missions will be carried out with the MK-80 series (MK-82, MK-83, and MK-84) general purpose bombs and GBU-31 JDAM type smart bombs. The aircraft will also be equipped with Lockheed Martin's production Sniper targeting pod and the Captor-E AESA radar.
Kuwait, which is one of the least impacted countries in the Middle East and North Africa by political upheavals, assumes the role of mediator in many circumstances in order to keep the region at peace. However, because Kuwait is positioned in the triangle of Iraq, Iran, and Saudi Arabia and is constantly at risk of becoming a victim of regional conflicts, it wishes to increase its military and security spending to safeguard itself against the likelihood of regional instability.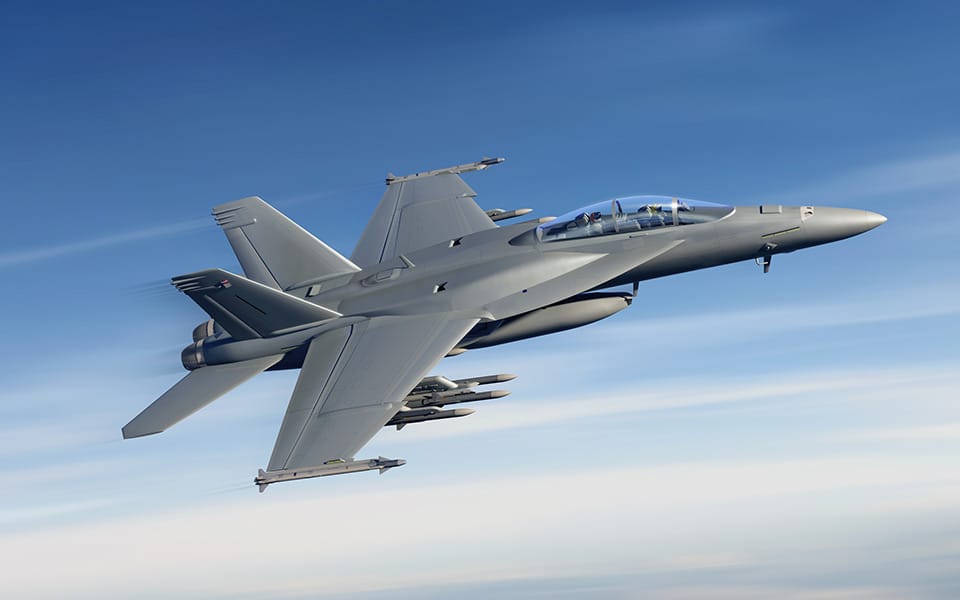 As a result, Kuwait will soon acquire 28 Boeing F/A-18E/F Super Hornets from the United States as well to replace its aging F/A-18C/D Legacy Hornet aircraft, in addition to the Eurofighter Typhoon. The KAF will have one of the most advanced and capable combat air fleets in the Middle East once the Eurofighter Typhoon and Super Hornet aircraft are delivered.