MQ-25 To Begin Deck Trials Aboard USS George H.W. Bush
The Boeing-made MQ-25A Stingray has moved to aircraft carrier USS George H.W. Bush on 2 December, marking the start of deck trials for the unmanned carrier-borne tanker.
The aircraft dubbed, T1, is owned by Boeing and has been conducting early trials with the U.S. Navy for several years ahead of the aircraft's initial operational capability in 2024. In June, the unmanned aircraft completed aerial refueling with the Lockheed Martin F-35 following identical tests with the Boeing F/A-18E/F Super Hornet and Northrop Grumman E-2D Advanced Hawkeye marking a historic moment for the aircraft of the Carrier Air Wing (CVW).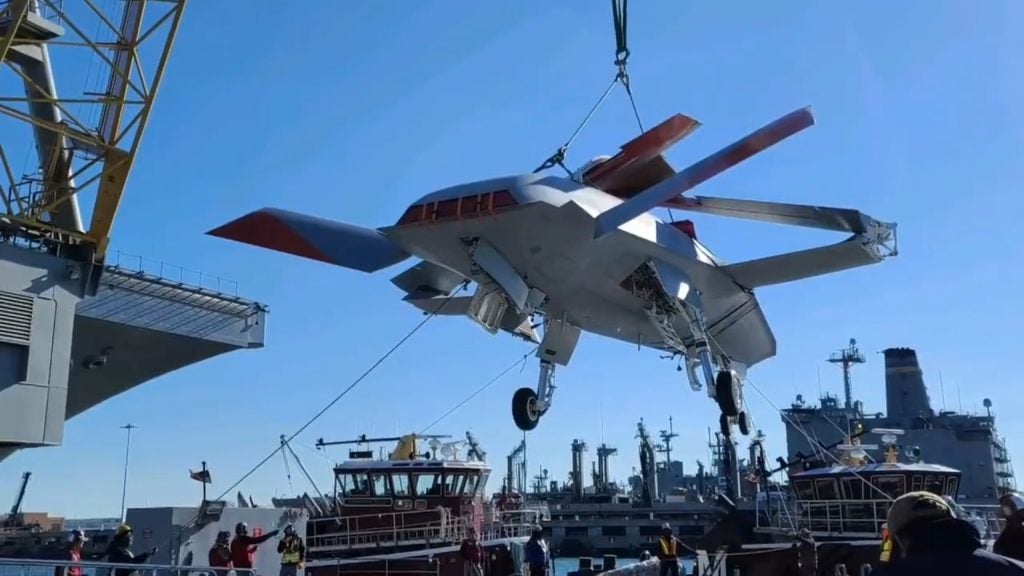 The MQ-25A Stingray arose from the Navy's UCLASS program and went on to win the Carrier-Based Aerial Refueling System (CBARS). The Navy plans for the MQ-25A to refuel all receiver capable aircraft in the carrier air wing, beyond that, the aircraft will significantly extend the carrier air wing's reach, further than is currently possible, while also relieving the strain on the Super Hornets which currently conduct buddy tanking. However, the primary benefit of the aircraft will be the range extension it'll bring to the carrier aircraft. As adversaries around the world continue to field weapon systems capable of denying the coastal areas to the U.S. Navy platforms, operating from a distance is now the norm, rather than an exception, just like during the Cold War. Systems fielded by China such as the DF-21D and DF-26 force the U.S. Navy to operate distances over 1,000-nmi (1,852 km) from inland bases where these weapons are deployed.
Beyond its role as an aerial refueling platform, future MQ-25A Stingray iteration might be capable of acting as an ISR platform with high endurance. But most importantly, the MQ-25A will allow the Navy to experiment with having unmanned aircraft onboard the carrier for the first time since X-47B. This will likely bring with it challenges but it will also allow the Navy to learn the best methods of employment for such a system, laying the foundation for future unmanned platforms that will come to the air wing in the future.