Saab Partners With Nammo, Nordic Shelter For Further Ground Launched SDB Development
Saab announced on November 30 that it had signed a memorandum of understanding with Nammo and Nordic Shelter for joint development of Saab's Ground-Launched Small Diameter Bomb. The agreement with the two Norwegian companies was signed on 23 November, in Oslo, Norway.

The new memorandum of understanding will see Nammo provide its expertise in rocket motor development and production for further development of the GLSDB's propulsion sub-system, which allows Boeing's Small Diameter Bomb I to be launched from any launcher using the MLRS Launch Pod system, such as the M270, HIMARS and Hyunmoo MLRS.

Nordic Shelter, meanwhile, will provide knowledge and experience for the development and production of a modular launcher for the GLSDB. This modular launcher will be based on a purpose-built 20-foot ISO container.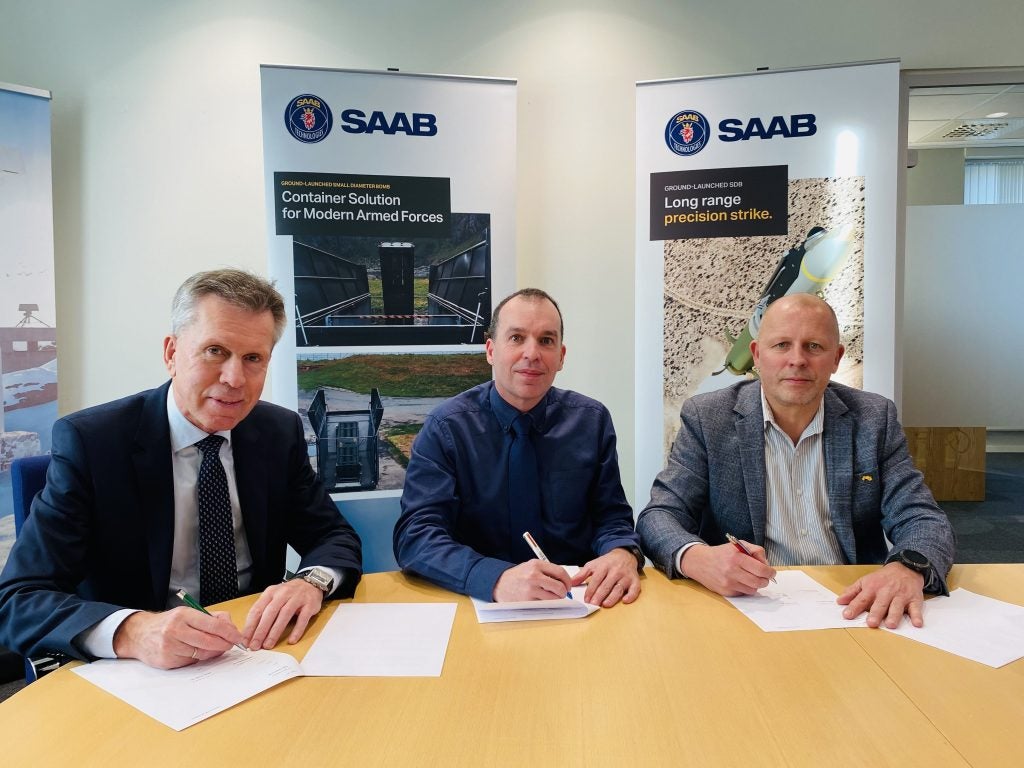 Görgen Johansson, Head of Saab's business area Dynamics, said of the memorandum signing:

"With Nammo and Nordic Shelter as part of the team, we have two great Norwegian companies who can benefit from future export prospects, while lending their expertise to make GLSDB an even more compelling solution. The range of the system, its 360˚ coverage and precision, with the ability to use a discrete launcher configuration makes GLSDB unique amongst artillery systems."

Saab and Boeing debuted the jointly developed GLSDB in 2015, following three successful test launches that year. A test in 2019 demonstrated its ability to seek and strike a target at sea 130 kilometers away, with the launcher used for the test at the Andøya Test Center described by Saab as a fully autonomous, custom made 20 foot container.

The engagement of Nordic Shelter would be a key step towards delivering a mass production version of that launcher, allowing for exports to customers not already utilizing the MLRS launcher and MLRS-compatible munitions, or those with other use cases such as ship-borne use. Previous marketing efforts by Boeing and Saab have targeted MLRS operators disposing of their cluster munition-equipped M26 rockets, touting increased range and accuracy over the rockets courtesy of the SDB I's guidance system and glide wings.