Troops, Police from PNG & Australia land in The Solomon Islands
Australia has deployed members of the Australian Federal Police (AFP) and Australian Defence Force (ADF) to the Solomon Islands in response to increasing unrest in and around the nation's capital, Honiara. Australia's assistance was requested by the Solomon Islands under a 2017 Bilateral Security Treaty. The Solomon Islands Prime Minister, Manasseh Sogavare, also made a request to the government of Papua New Guinea (PNG) for assistance, which they have responded to.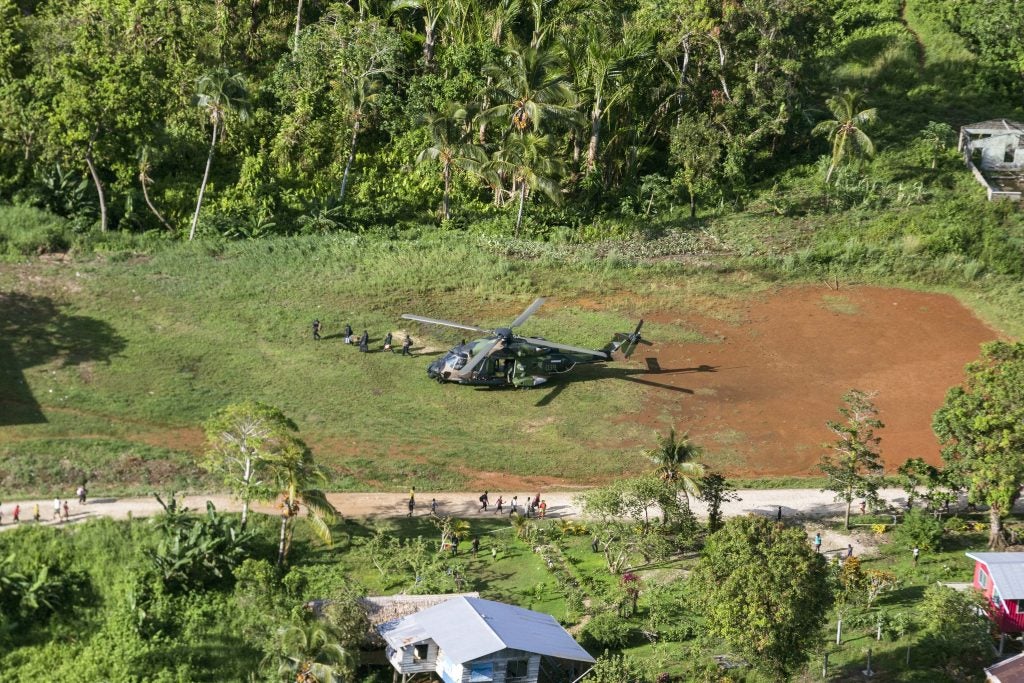 Approximately 73 AFP personnel are currently on the ground in Honiara. Alongside them are 43 members of the Australian Army, drawn from the Army's 3rd, 17th and 6th Brigade. PNG has also deployed 35 peacekeepers. Both the ADF and PNG contingents arrived late Friday night local time. A Royal Australian Navy (RAN) patrol boat will also deploy to the area from next week.
The Bilateral Security Treaty allows Australia to invite third parties to participate in any deployment with the consent of the Solomon Islands. It's unknown if support from PNG has been requested in that way.
The situation in the Solomon Islands deteriorated quickly over the last few days after a planned protest against the Prime Minister's leadership turned violent on Wednesday. Shops and buildings throughout the capital have been on fire by the protestors. The Prime Minister has since blamed "Foreign Powers" for the situation. Last year, the country swapped its recognition from Taiwan to China, a move which has been blamed for the events that are ongoing. However, domestic considerations are also an important factor. You can read more about the background to the events here.   
The Australian Prime Minister, Scott Morrison, said that Australia's deployment was not an intervention in the internal political affairs of the Solomon Islands.
"It is not the Australian Government's intention in any way to intervene in the internal affairs of the Solomon Islands, that is for them to resolve. I've made that very clear. Our presence there does not indicate any position on the internal issues of the Solomon Islands." 
He also confirmed that both ADF and AFP personnel will be armed with both lethal and less than lethal weapons, primarily for force protection. The Australian deployment is expected to last a matter of weeks.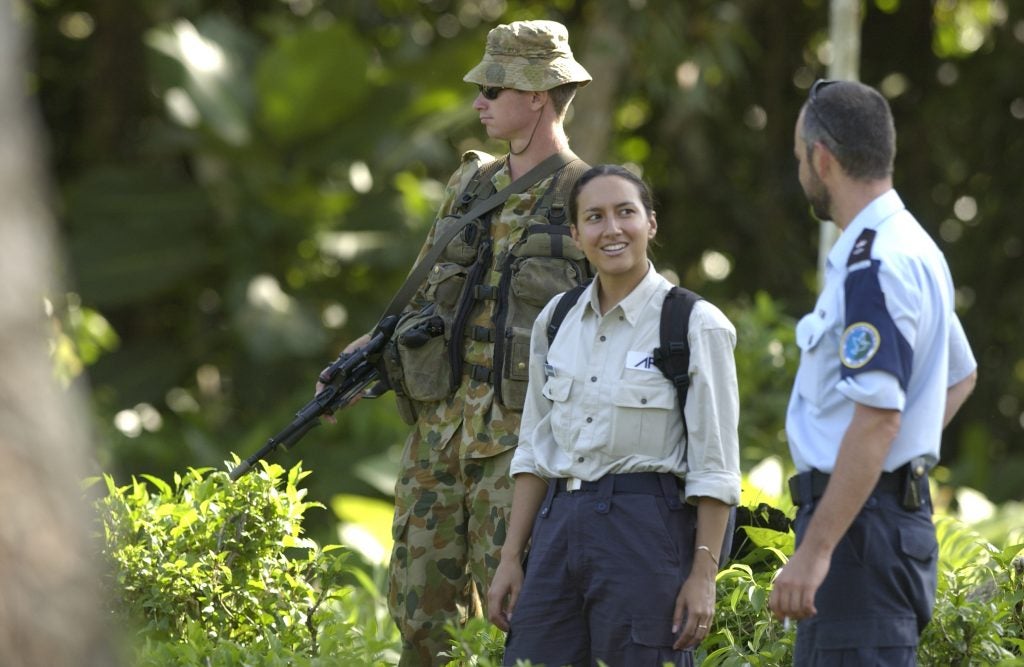 A major concern about the deployment is the potential for the foreign forces to bring COVID-19 into the Solomon Islands. So far, the country has remained COVID free. It's currently unclear what COVID safe measures have been taken by the respective Australian and Papuan contingents.
Other regional countries, notably Fiji, have also indicated that they're willing to support the Australian deployment. Australian forces were previously deployed to the Solomon Islands from 2003-2017 as part of the Regional Assistance Mission to Solomon Islands (RAMSI).
Cover Image Courtesy Commonwealth of Australia